Promotional Merchandise to get your brand ready for 2018!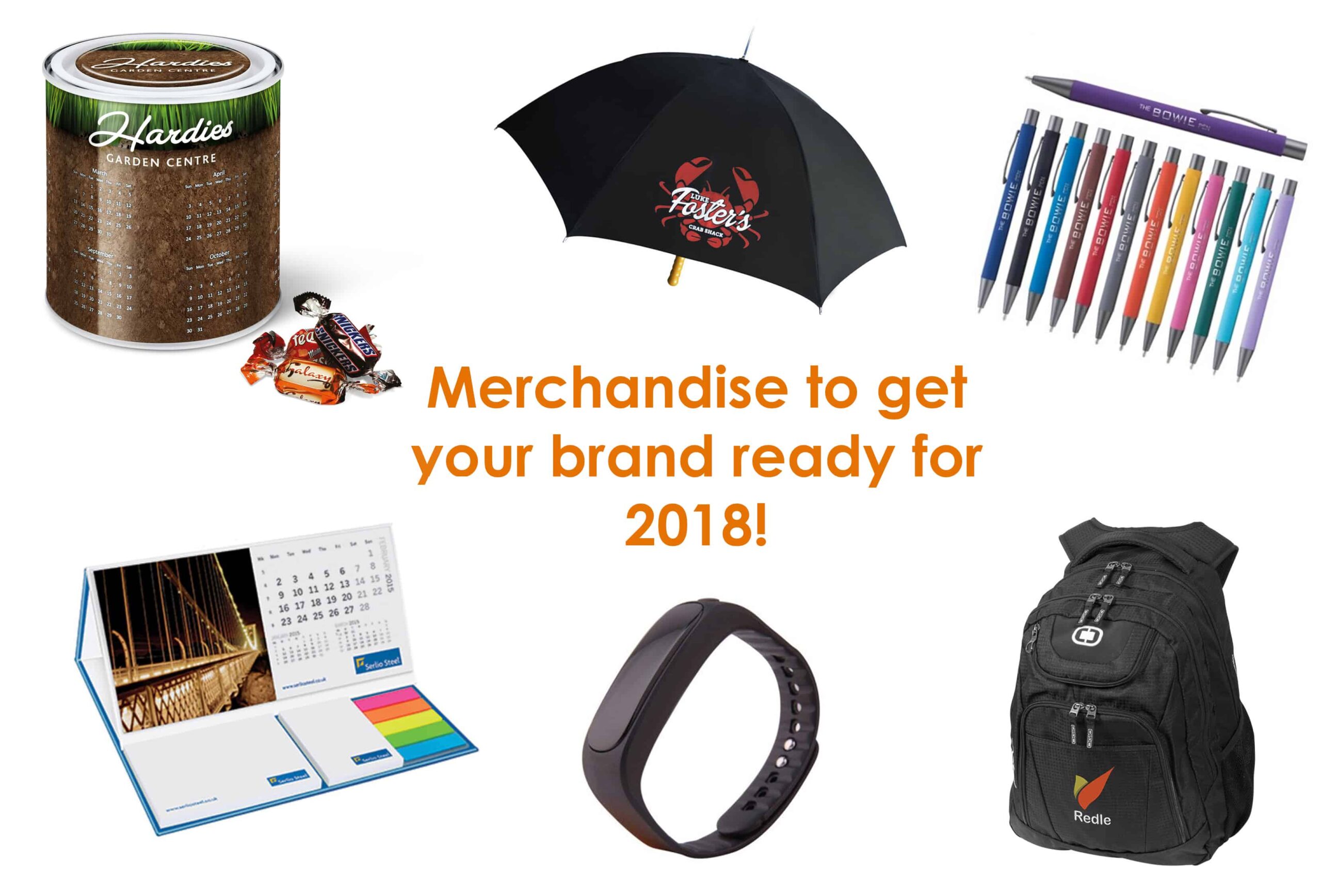 Promotional Merchandise To Get Your Brand Ready For 2018!
2018 is fast approaching and it's time to start thinking about how you'll get your brand prepared for the new year to come in.
Calendars
We've got a few variations of how you can use calendars for your business. Whether you're looking for a classic desk calendar or something a little different, we'll be able to source the perfect calendar for your brand. Our desk calendars can come personalised with your recipient's name or even with branded sticky notes attached. We've also got wall calendars if you're looking for something that the whole office can see as well as your recipient's office to ensure that your brand reaches full exposure. We are also able to supply Calendar Tins, which can be filled with your choice of sweets. If you want to hear the sweet options, you can click here to get in touch. The Calendar Tins are excellent for keeping your brand on people's desks for 12 months and even if they've eaten all the contents, they are great for filling up as a pen pot or a stationery holder.
Products to help with New Year's Resolutions
Almost everyone sets a New Year's Resolution for January 1st, your brand could supply merchandise as a giveaway to help with those resolutions.
Some of the most popular New Year's Resolutions are to get fit or to eat better. If you're looking for fitness related products, then how about an activity tracker which links up to the user's smartphone. For more information and pricing on one of our best-selling activity trackers, click here.
If you're looking for products relating to eating better, then how about supplying your clients with cooking products. We're able to supply branded chopping boards, 3-piece knife sets, 5-piece spice racks, oven mitts, serving boards and many more items.
For new starters in the workplace
If your company has new employees starting at the beginning of January, how about welcoming them with branded gifts? This is a great incentive to make the employees feel valued and helps promote motivation and productivity. We've got an excellent and stylish range of laptop carrying backpacks which offer a great branding area and are sure to get your brand seen on the daily commute. Other items that'd be great for brand exposure on the daily commute would be a drinks tumbler, headphones and umbrellas. Umbrellas are also great for those lunch times when it's raining to get your brand seen by passers-by.
For the office
If you're running low on pens, notebooks or other stationery items, our range has grown this year and we've got some great new products such as the infusion notebook which you can find out more about here and the Bowie Pen which is a best seller!
If you want to discuss further the merchandise that you'll be looking into for the beginning of 2018, contact our friendly sales team today by clicking here.