Benefits of promotional umbrellas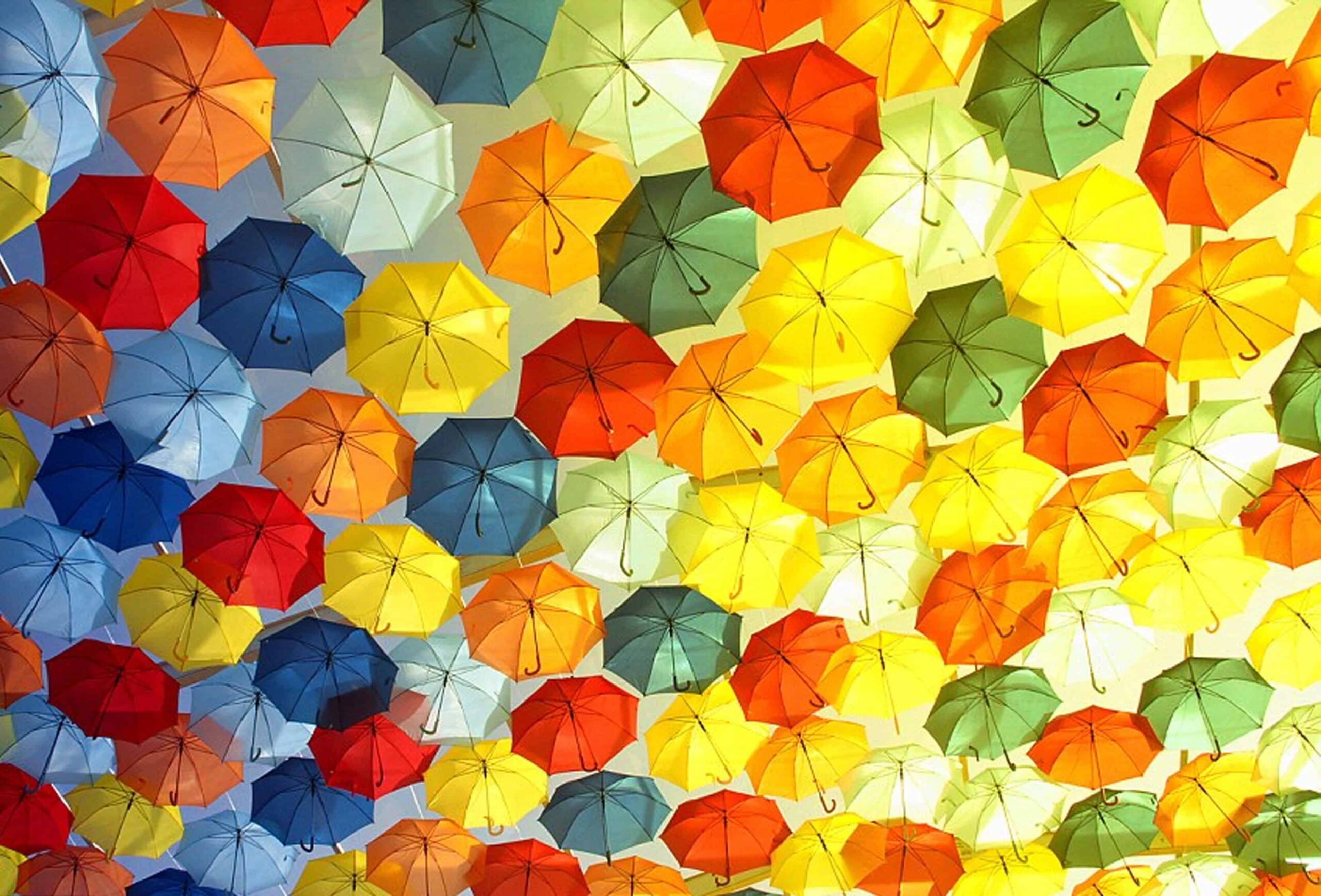 Benefits of Promotional Umbrellas
From a promotional gift to something that will help people out during downpours for years, promotional umbrellas offer everything you'd want from a marketing product! We've summarised the four main benefits of promotional umbrellas as well as selecting a few of the umbrella variations that we can supply…
Large print areas
With print sizes in excess of 300mm there's no chance of missing your brand. Use each panel to showcase your logo or have a full design across the umbrella. The possibilities are endless. You can also print to the bottom of the handle!
Amazing value
Rain is pretty much guaranteed all year in the UK so you can imagine using an umbrella daily is a great investment! The ROI you get from an umbrella is definitely worth the purchase!
Long lasting
If you opt for a storm-proof umbrella, even if it blows inside out, our fibreglass ribs let you use your brolly over and over.
Huge exposure
Umbrellas are great for sporting events and corporate events which will ensure your brand is seen and the audience of your umbrella will definitely see your logo.
Different variations of umbrellas that we can supply…
The mini umbrellas
The go to product for people on the street, our mini range covers every option that you want in an umbrella. Automatic opening with the choice of matching handle colours, matching frame colours and even a classic wooden crooked handle. There is a mini umbrella for everyone's concept. We also supply budget mini umbrellas that are ideal for give-aways or a low-cost but great impression umbrella, our range of budget mini umbrellas offer the chance to get your company logo seen at a fantastic price. Mini umbrellas are also great for handbags and are easy to store!
The storm-proof umbrellas
For something a bit more reliable during the stormy weather, our storm-proof selection gives that extra protection. With fibreglass ribs that offer the chance to bring the umbrella back to standard position when the wind blows the canopy inside out, it's possible to use these again and again when others may fail.
The golf days and event umbrellas
Got a golf day planned or need a brolly for the boot with your clubs? Our UK made golf range offer excellent, storm-proof reliability when the weather turns sour when you're out on the course. Need a promotional golf umbrella but your budget is tight? We can supply a wide range of golf-sized umbrellas. Your brand will get noticed for a low cost! We also can source a range of branded golf umbrellas such as Callaway, TaylorMade and Titleist.
The city-walker umbrellas
Perfect for city executives, or every day urban use, our selection of walking umbrellas range from bespoke UK made to something a little different with the chance to match your frame, handle and ribs to your company's logo colour.
The wood crooked handle umbrellas
Looking for a more classic crooked umbrella with a wooden handle? We offer a range of walking umbrellas from a budget-friendly option to a bespoke UK made umbrella with the chance to dye sublimate the full canopy for extra impact. To find out more about dye sublimation, click here.
Looking for a promotional umbrella? We can help! Contact us today to discuss branded umbrellas.