What Sustainability means to Firebrand
To develop a sustainable future, you need to think about meeting today's needs and protecting the environment and resources for the future.
To develop sustainably means:
Understanding how to meet the needs of the present without compromising
the needs of future generations to meet their own needs.
Brundtland Commission 1987
Looking back to 2017, we created 'Project Green' and this initiative has driven us to consider how we buy, what products we source and how we take them to market in a more environmentally friendly way. Project Green has been a learning curve for the Firebrand team. With continuous training, product development and discovering more eco materials, we are well equipped to help you with the process of selecting and using sustainable branded merchandise as part of your marketing mix.
When deciding on your branded product assortment, a key part of the selection process is considering the end of life of those products. A low-cost product ordered in high volume used to be the approach of many of our clients, but it is important to weigh up mass marketing with short lifespan merchandise and the impact this has on the planet.
When brainstorming your branded merchandise mix it is worth weighing
this up and considering:
On-going usability
Shelf life
Is it compostable?
Can it be recycled?
The ROI of ongoing advertising V short use products
Packaging and can it be made it functional?
OUR VISION
At Firebrand we are committed to playing our part in providing our clients and their brand with the choices to promote making better environmental decisions when selecting branded merchandise.
We are playing a part and doing our bit to help contribute to the combined international goal set in the Paris Agreement. It is important that other brands and individuals also play their part to help reach the targets. As mentioned on our partner's Climate Wise website "If the targets established at the Paris Agreement are not achieved, research displays that with our current emission trajectory, the global temperature will increase by 3-4°C in the following 80 years. Such warming will cause irreversible and catastrophic global environmental damage, including floods and famine for billions of people annually. Furthermore, this could cost the global economy over £480 trillion by the end of the century." You can read more about that on their website.
It's our goal to provide the necessary range of industry specific tools and options to drive change and at the same time, help the planet. It is a journey, and we are on it and hope you and your brand will join us.
The long term strategy of the business is that the company will progressively reduce its carbon footprint and any footprint that there is will be offset in partnership with Climate Wise. The company is also offsetting the footprint of every employee. As a percentage of company sales, sustainable products with long  lasting attributes will be sourced to progressively replace those that are more harmful to our environment.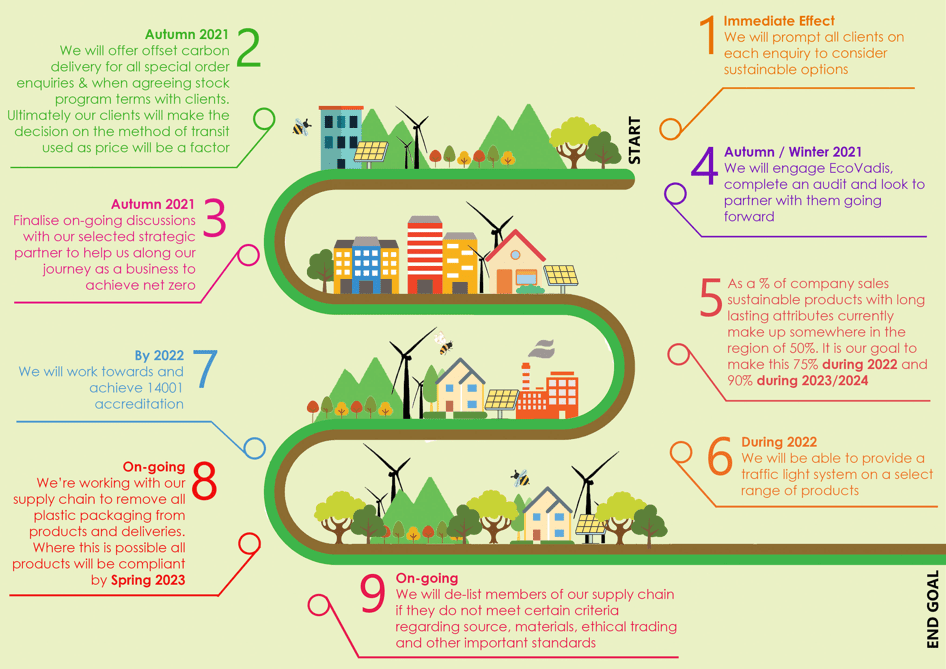 CARBON FOOTPRINT REDUCTION TARGETS
Firebrand in conjunction with Climate Wise have set a carbon reduction target for the 12 months to October 2022 in the range of 10% to 15% at which point the target will be remeasured and offset again. Resulting in the company's footprint being gradually reduced over time. However the company will be net zero via offset from 31st October 2021. From 1st September 2021 all staff have also been offset as an HR benefit. As a percentage of company sales, sustainable products with long lasting attributes currently make up approximately 50% of sales, it is the company's goal to make this 75% during 2022 and 90% during 2023 /2024.
Check Out Our Progress
The team at Firebrand are immensely proud of the sustainability journey we are on and the progress we are making. In partnership with Climate Wise, we have the below information where you can see how much CO2 we have reduced, the projects we're supporting and more. In line with our roadmap and our carbon footprint reduction targets, we hope the following part of our sustainability page will be a useful and informative area to visit for our clients and prospects to see how we are performing against our goals in this important area.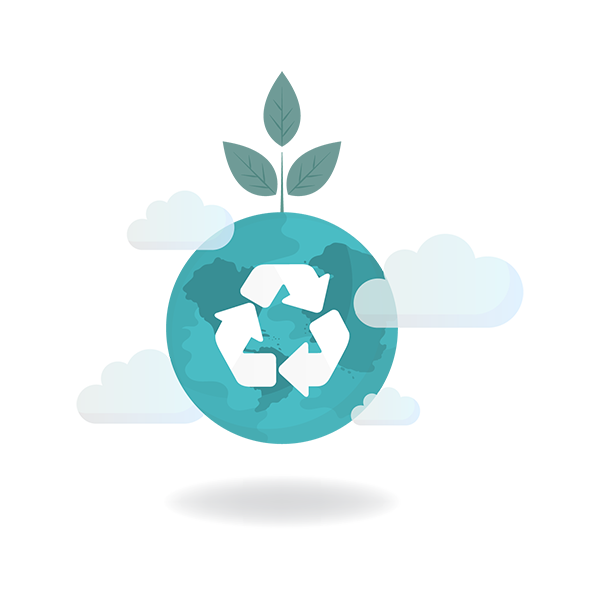 8
months climate positive organisation
110
tonnes reduced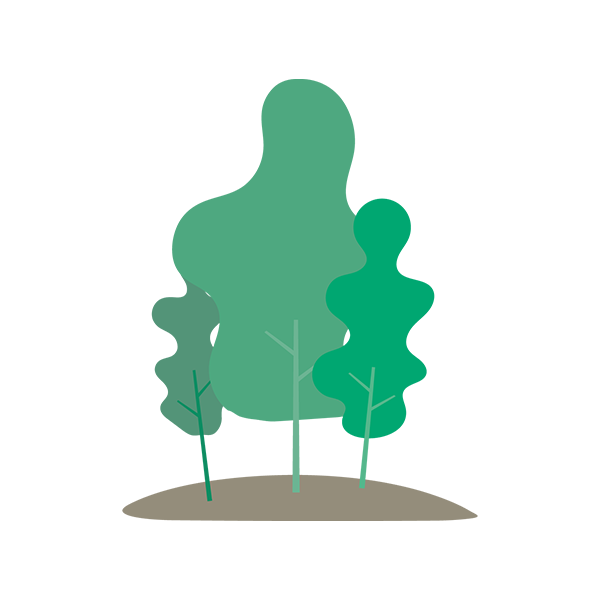 9,090
equivalent number of trees planted
Company Badges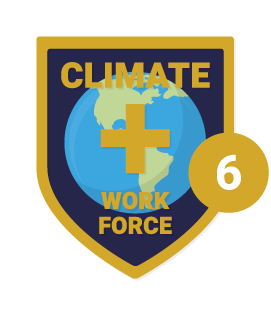 6 months climate positive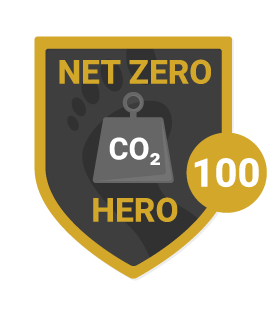 100 tonnes of CO₂ offset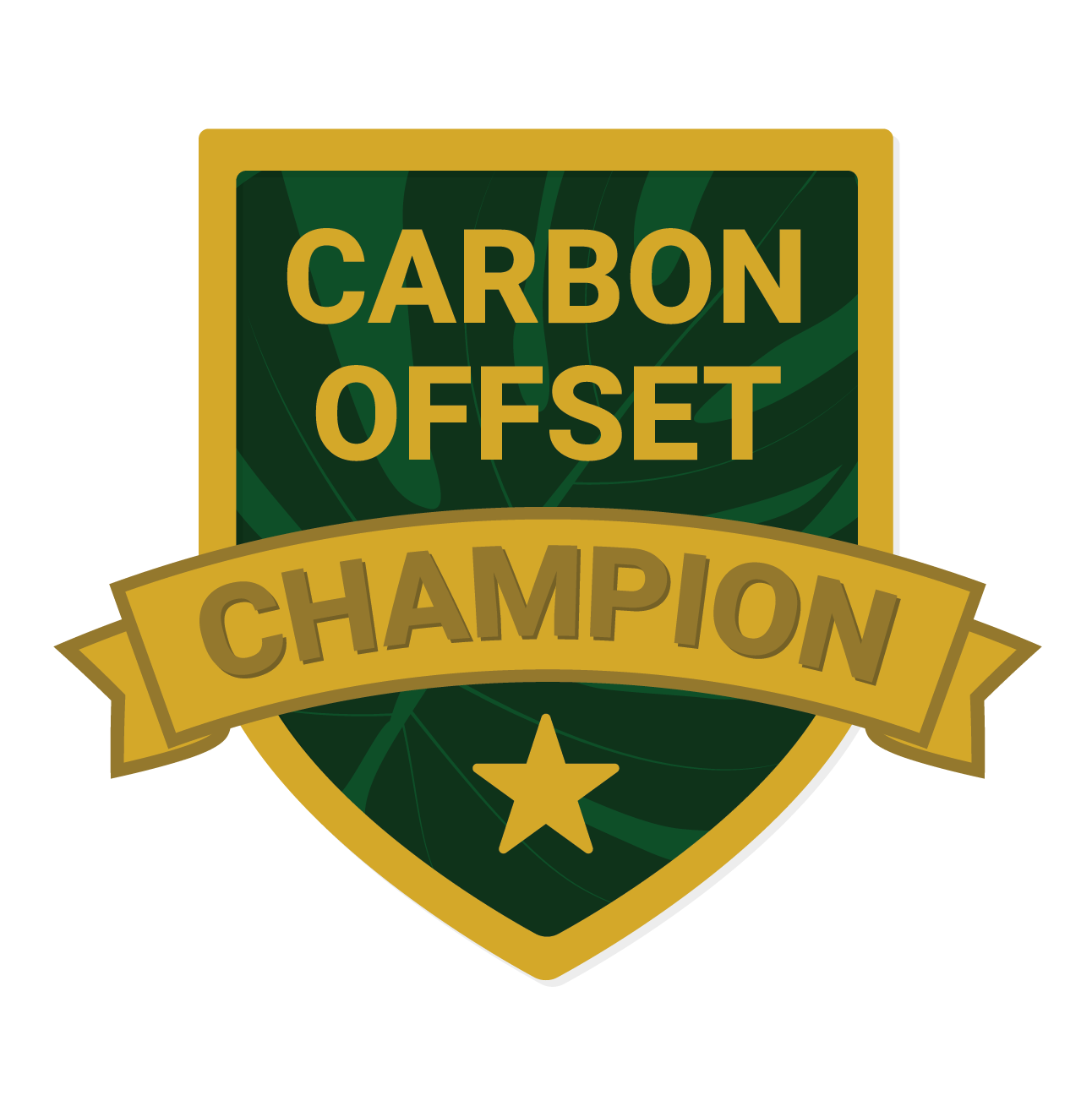 Top 10 Climate Wise leaderboard
What are sustainable approaches?
Bio-degradable
Products
Currently Available
Yes we have these! Several of our products are naturally biodegradable or have an additive added to the material so that they biodegrade
Compostable
Products
Currently Available
Imagine how easy life would be if you could eat your sweets and just throw the empty pot in the food waste bin... well you can! We have compostable products available.
Reusable
Merchandise
Currently Available
We encourage our clients to shop reusable. When you buy reusable, you're saving a single-use product from reaching landfill, time and time again! It all adds up…
Recycled
Materials
Currently Available
Most commonly known as RPET, we have repurposed merchandise available in our range. Even products such as backpacks could be made from recycled bottles!
Eco
Packaging
Currently Available
Many products are available with eco packaging. This includes compostable bags, FSC Certified boxes / pouches plus more. A great way to add the finishing touches to an eco product.
We're working on it..
It's a work in progress ... we will have more eco packaging solutions available as we continuously add more sustainable products to our range.
Carbon Neutral
Shipments
Currently AvailableWe partner with UPS for deliverables from our Leatherhead Warehouse. UPS have a Carbon Neutral Delivery offering that we can use for our clients order.
Ultimately it's our clients decision on whether they would like to have their merchandise delivered via carbon neutral shipment. This is due to price being a factor.
Carbon
offset
Currently Available
Our company and team members have had their carbon footprints calculated. It has been offset to Climate Wise's 100.5 MW Wind Power Project in Madhya Pradesh, India. All projects are certified by Gold Standard. We are also working with Climate Wise to reduce our carbon footprint year on year.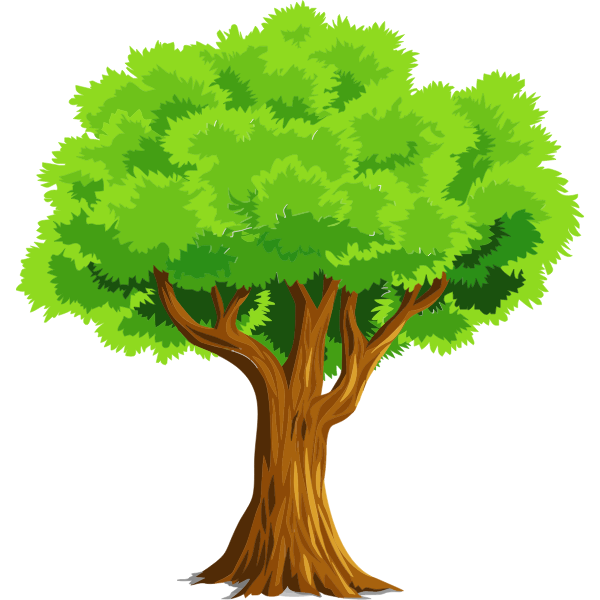 We will plant 10 trees on behalf of your brand
when you order branded merchandise
Working in partnership with Climate Wise, we will plant 10 trees when your order is over £500
The trees will be planted with the Eden Group's global re-plantation projects
This gives your brand the chance to give something back to the planet when ordering your company's swag
Terms & Conditions apply. 10 trees will be planted for every order over £500 ex VAT (excluding stock programme orders) each quarter and in line with our agreement with Climate Wise, a certificate detailing the numbers tree's planted relating to your orders will be available on request. There is no cash alternative.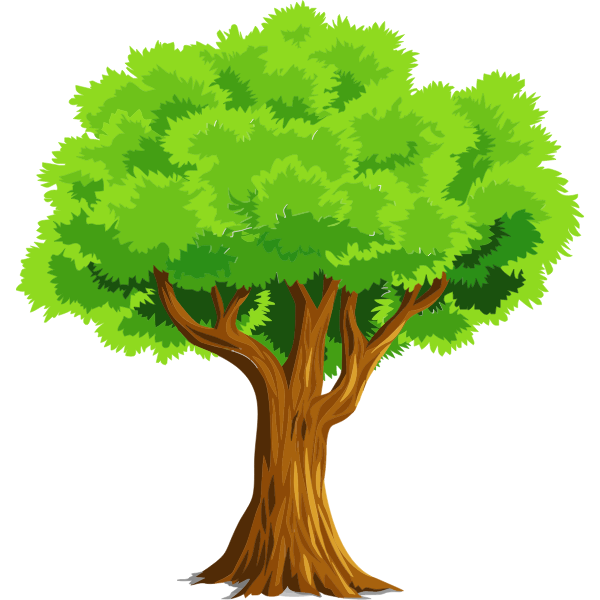 Greenwashing shares a false impression or providing misleading information about how products are eco-friendly. We understand that many of our products are still made from non-recyclable plastic, and this is an area that we are working on and challenging our supply partners about. We also appreciate that due to the nature of our business, we must consider shipping and production may not also be environmentally friendly. That's why we are making changes as stated in the roadmap above but also in our sustainability checklist. We are not preaching to be perfect, but we are making positive changes to better ourselves. Our partnership with Climate Wise will enable us to offset our Corporate and Personal Carbon Footprints. We are also able to offer Carbon Neutral deliveries as mentioned in the checklist should a client want this.
Ultimately it is about informed choice, and we intend to provide this. If you want to discuss
your options to buy greener, please talk to our client team today.
Materials to look out for when shopping for sustainable merchandise
In order to make an informed decision when choosing your branded merchandise, it is important to consider the end of life of the product. We have a broad mix of materials, some of which will allow your product to biodegrade, or others could be recycled or reused. We hope the below carousel will educate you on which material(s) you may want to use for your merchandise. If you would like to talk through which material may be best for your brand / the purpose of your campaign, we are a well-educated team and would love to discuss your requirements further.
ABS Plastic

ABS plastic (Acrylonitrile-butadiene-styrene) is 100% recyclable. ABS is assigned the number 7 recycling code. It is clubbed with "Other Plastics" on number 7 group. The process of recycling is simple and like the recycling method of PET. Once the recycled ABS has been fully reformed, it is ready to be re-used. ABS can be recycled for 2 or more times.

Aluminium

Aluminium is lightweight, durable and 100% recyclable. We use aluminium in many of our metal products, such as pens, bottles, keyrings and technology. Due to the durability of aluminium, your branded product can be used repeatedly. This discourages the use of using single use plastic alternatives such as disposable bottles and plastic pens.

Bamboo

Bamboo is one of the fastest growing plants (grass) and it can replenish itself within a year with minimum water needs and without the need of fertilisers to boost its growth. Since bamboo is naturally pest-resistant there is no usage of pesticides. Bamboo is a very renewable resource, strong and durable. It absorbs CO2 from the air and releases oxygen which improves the air quality. Bamboo is 100% natural and biodegradable.

Cork

Cork is the bark of the self-regenerating cork oak tree. It is ranked among the most durable organic materials with the property of stabilising the air temperature and humidity. It is a very flexible material and be treated in a simple natural way. It has good adhesive properties, making it easy to use in combination with different materials. In general, the cork industry is regarded as one of the most environmentally friendly. Cork is 100% natural and biodegradable.

Dupont™ Tyvek®

Tyvek is tough, durable sheet products that are stronger than paper and more cost-effective and versatile than fabrics. It is a recyclable material that is also breathable and allows water vapor to escape. Tyvek is also water and tear resistant.

FSC Certified Paper

You can buy wood products from all types of forests, however when you buy a wood / paper product with a FSC logo, you will have a clear conscience knowing that your promotional products have been well sourced. The FSC label guarantees that all trees that are harvested are replaced or allowed to regenerate naturally. FSC certified forests are managed with consideration for people, wildlife and the environment

Glass

Glass is a sustainable and budget friendly material. With different styles and sizes for any occasion, you can use these for when you are thirsty to help avoid single use items. Do your part by making this small change. Glass is a great material that can be re-used which makes it a perfect match for our collection. Easy to clean and long lasting.

Hemp

Hemp is one of the oldest and most eco-friendly textile fabrics. It is made from fibres of the fast-growing cannabis plant that is naturally pest resistant and that can grow without the assistance of fertilizers and pesticides. This makes it a 100% organic crop and therefore very environmentally friendly. The production process of the hemp fibres is a very sustainable one and since these organic fibres are 100% recyclable.

Kraft Paper

Many of our confectionery items are available in Kraft boxes. This is 100% recyclable, compostable, biodegradable and it's made entirely from paper fibre with no PE lining. It also contains 0% plastic. The company that makes it are FSC certified, BRC and ISO9001.

Organic Cotton

Organic cotton is equal to cotton with the difference that it is naturally grown without use of any pesticides, herbicides, fertilisers, or any other chemical. To know for sure that the cotton is indeed organic, manufacturers go through extensive supply chain verification by third parties and only certified cotton can be marketed (example by GOTS). Number of organic cotton farms is increasing vastly however still counts for a very small part of overall cotton production worldwide.

PLA

Polylactic acid (PLA) is a natural plastic substitute made from fermented plant starch (usually corn or sugar cane). It is an eco-friendly, renewably sourced and biodegradable alternative to conventional petroleum-based plastics. The increased usage of PLA will reduce the carbon footprint of many industries. This non-toxic green material can be used for all kinds of products such as grocery shopping bags to safe reusable tumblers.

Recycled Fabrics

Recycled fabrics are made from waste fabrics (any textiles). Collected textile solid wastes are reprocessed to fibre and then back to fabrics for further re-production of bags, garments, or linen. Most of the manufacturers work with two streams: pre-consumer waste (scrap from production) and post-consumer waste (used textiles collected). The colour segregation occurs during the process to avoid as much as possible the re-dyeing of the fabric.

Recycled Paper

We have introduced a new range of paper products. The same items you already know and love, made with sustainability in mind. This is only one of many ways we are adapting to help the ecosystem. Did you know the average tree can be used to produce over 8,000 pieces of paper? Once the paper is sorted, it is processed into usable raw materials which we mould into convenient items.

rHIPS.B

rHIPS.b is a biodegradable polymer made from 100% waste and recycled products. It is made from things like old yoghurt pots and the inside of fridges, so no virgin materials are needed. It naturally biodegrades in compost, landfill and water by being broken down by over 600 naturally occurring microbes. The biodegradation process is accelerated by 200 times faster than standard plastic and is the first of its kind on the promotional merchandise market. It works through the addition of a Biodegradable Additive that enhances the ability of naturally occurring microbes to consume the plastic.

Slate

Slate is a mineral product / 100% natural. Its production process is very simple and has a low environmental impact (minimum manufacturing as it is handcrafted from the quarry). Natural slate can be easily recycled at the end of its life.

RPET

PET is the most common type of plastic, mostly used for packaging and single-use disposable bottles/containers. A large part of the solid waste in the world is attributed to this packaging. Recycled PET is known as RPET, and it is the most widely recycled plastic in the world. The use of recycled PET by giving a new life to an already made product in place of virgin resin results in reduced environmental impact.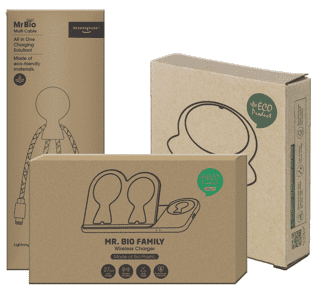 Packaging options
Our eco-friendly packaging options are growing. Many suppliers we work with have made the switch from a plastic bag to a compostable PLA bag where a bag is necessary.
Many of our eco-friendly tech options are delivered in an FSC Certified Paper Pouch or Box. Just like the ones shown on the image!
We also use reusable pouches that can be repurposed once the merchandise inside them has been used. These are great for travel bags, for personal belongings or as pencil cases.
Most of our confectionery offering is now available in packaging made from PLA, Kraft Paper and recyclable materials.
Our warehouse at the Firebrand Promotions office is equipped with a card shredding machine. Over the past two years, orders leaving our warehouse are wrapped in reused, recyclable card rather than single-use bubble wrap.
Latest News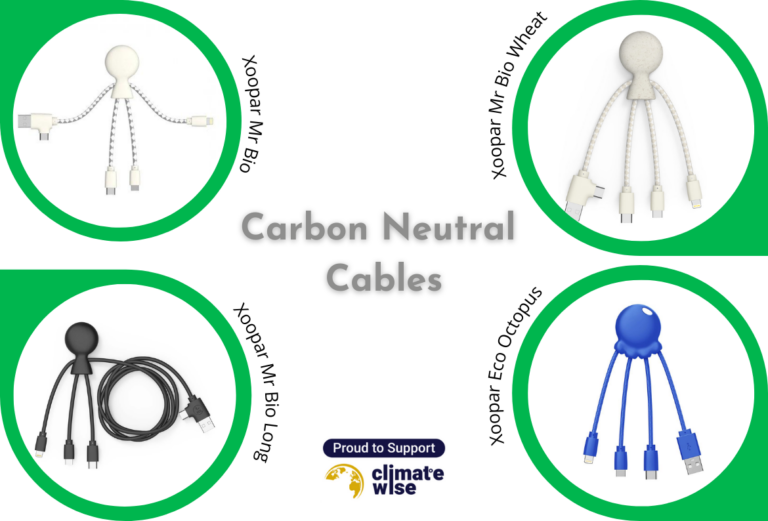 Carbon Neutral Branded Swag We are pleased to announce that four of our popular charging cables have been offset through ...
Read More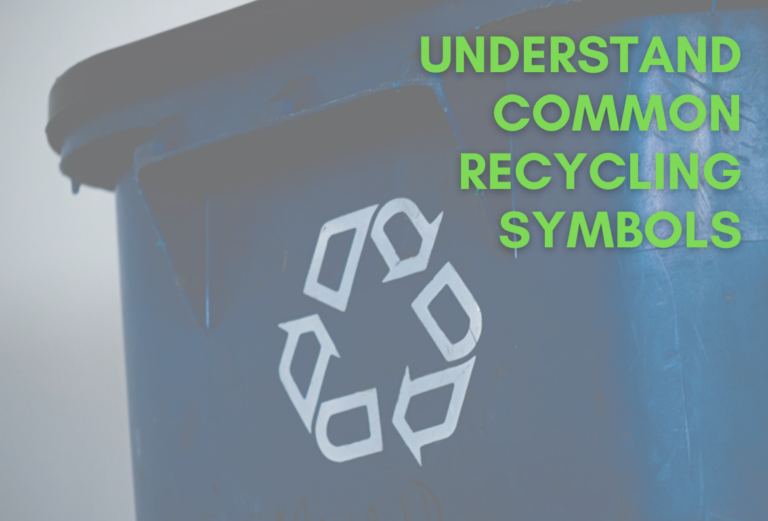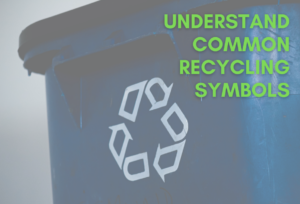 Understand Common Recycling Symbols Do you know what the different recycling symbols stand for? According to research, "Over half of ...
Read More
Get in touch
Let us discuss how we can help your business reduce on merchandise waste. It is important for brands like ours to help the environment. It will also help to keep your brand in front of your audience for longer whilst helping our planet. It is a win/win situation while avoiding the bin…
Why not challenge us? Let us know which branded merchandise you usually buy, and we will find an eco-friendly alternative for you.
get in touch