The Latest Branded Wireless Chargers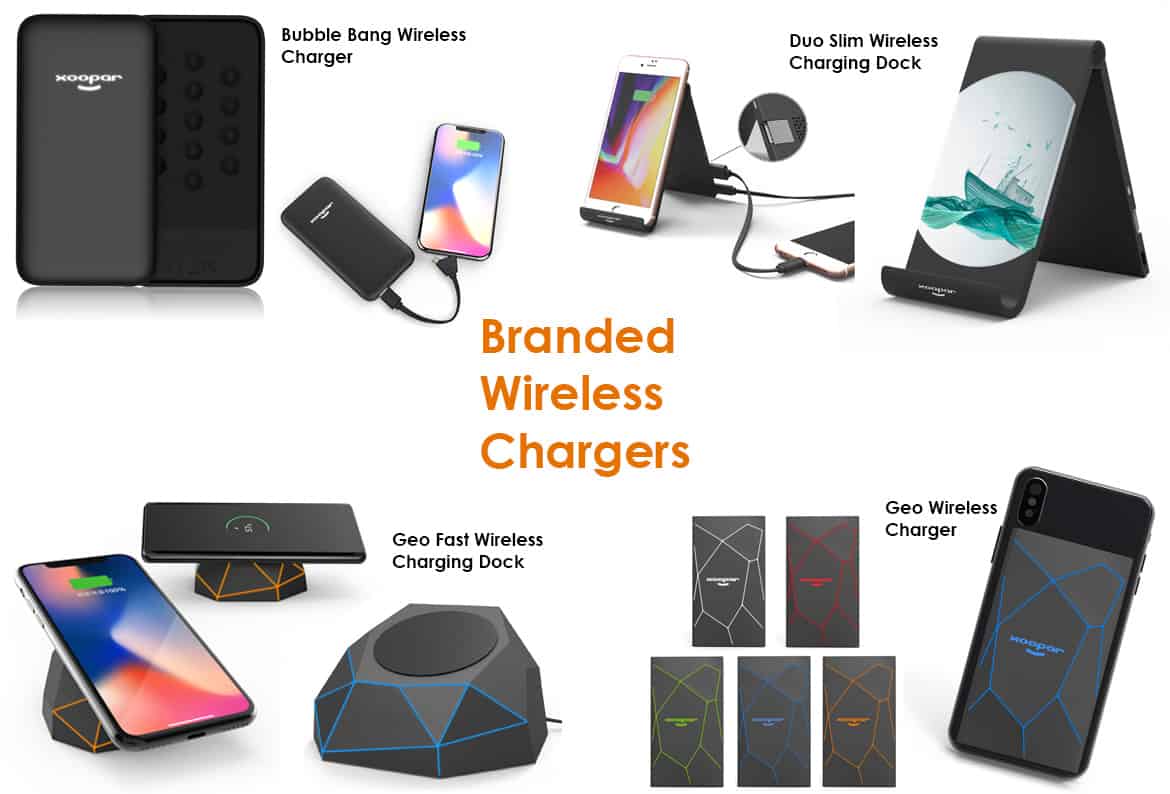 The Latest Branded Wireless Chargers
We recently shared a blog post about how wireless charging can help to cure 'battery anxiety'. Since this was posted, we have seen the launch of even more Qi enabled devices such as the iPhone XR and iPhone XS. With more smartphones enabling wireless charging capabilities, we've also launched new branded wireless chargers! Here are some of our favourites…
Bubble Bang Wireless Charger
This smartphone-sized wireless charger will become your indispensable branding champion. Designed with suction cups to easily attach to the back of your phone and charge it wirelessly while letting your logo shine brightly through LED engraving. The charger also features a USB port so if your smartphone isn't yet Qi enabled, you can still charge on the go!
Duo Slim Wireless Charging Dock
High powered yet compact 10W wireless charging model that allows for both wireless and wired charging at the same time. The large full colour logo area in photo frame style and the possibility to charge your phone vertically and horizontally, make this item an absolute branding masterpiece!
GEO Fast Wireless Charging Dock
Our GEO range is growing from speakers, powerbanks and other accessories. You can now promote your brand in style with this GEO LED wireless charging dock. It's powerful 7.5W-10W Fast Charger is compatible for all Qi enabled phones.
GEO Wireless Charger
Powerful wireless charger with 5000mAh battery, extra USB port and bright LED logo possibilities that will make your brand stand out.
If you'd like to discuss our latest branded wireless chargers, please click here to get in touch.