Switch to Branded Reusable Face Coverings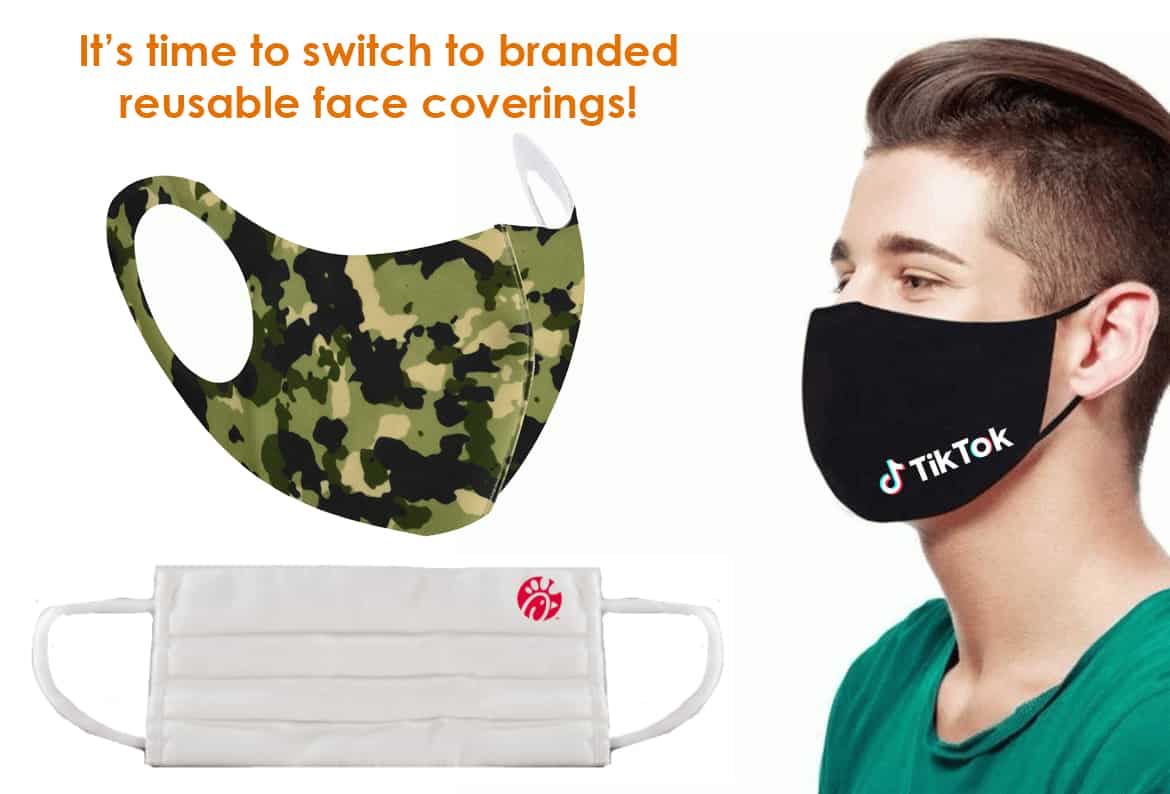 Switch to Branded Reusable Face Coverings
We have all been using face coverings for a while now. But did you know that the disposable face masks that you may be using every time you go out are a single-use plastic? According to Sky News, 70% of those who wear disposable face coverings were unaware that they're considered a single-use plastic! Prior to the pandemic, many brands and individuals were putting in a lot of effort to be more environmentally friendly and contribute to a global change. That is something we all want to continue during and after the pandemic too. So, now is the time to switch to branded reusable face coverings.
102 million disposable face masks thrown away in the UK each week could cover Wembley Pitch 232 times over! – North London Waste Authority (NLWA) site. That is a shocking statistic, and it is no surprise that they are urging the public to switch to reusable face coverings. This is where your brand can help reduce the amount of disposable face coverings that are ending up in the landfill. With our range of reusable custom face masks and face coverings, your brand can reduce the number of disposable single-use plastic masks being used. We recently shared an interesting article on our blog about the benefits in branded reusable face coverings, which is worth a read. In short, not only are branded reusable face masks excellent for our environment, they're also cost-effective, make social distancing easier and are lightweight and easy to transport plus a few more benefits too!
We have various branded reusable face coverings available in our range to fit your brand's needs. If you would like to discuss face masks for your brand further, please get in touch with our team. Out contact details can be found by clicking here.