Promotional car accessories for the winter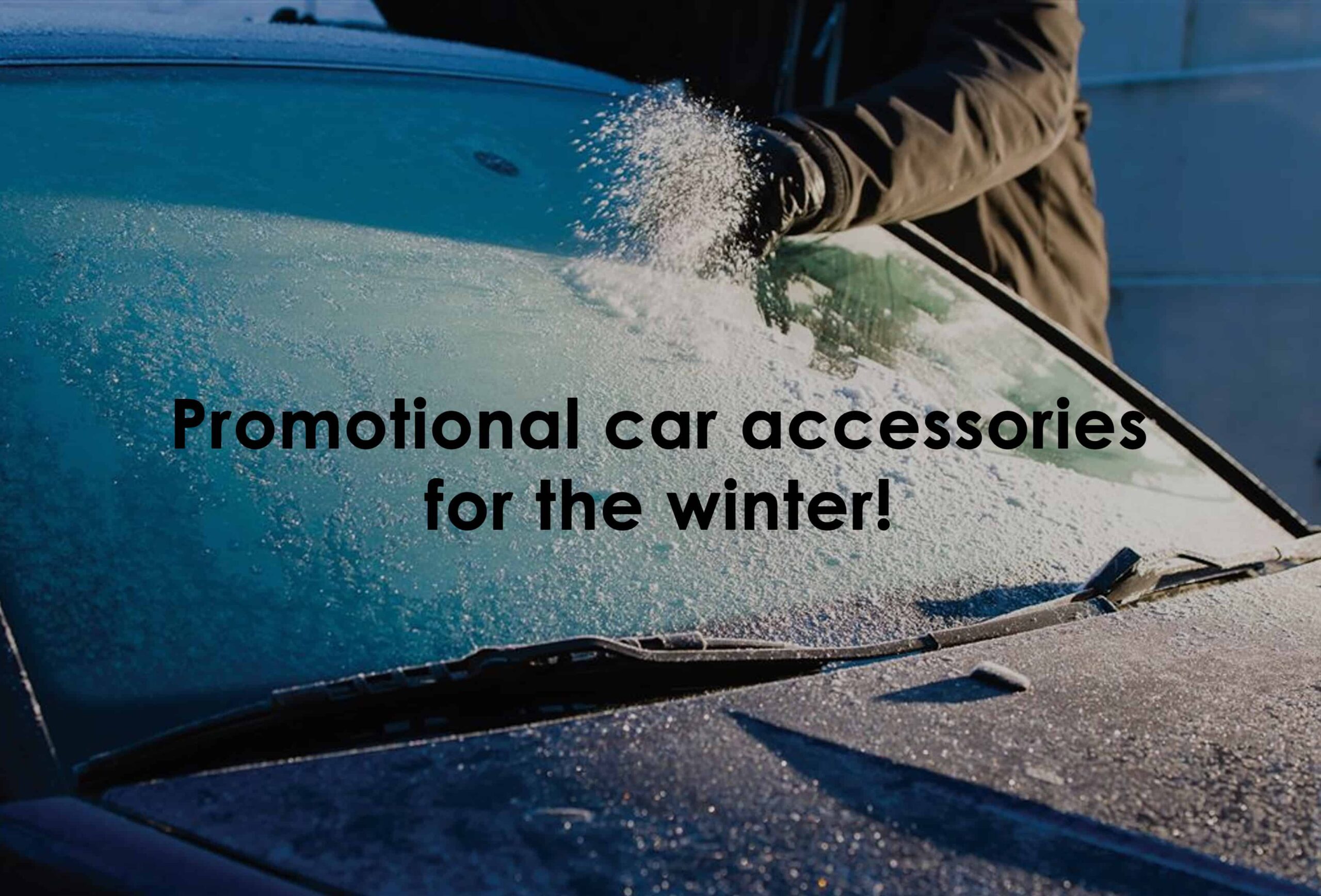 Promotional Car Accessories For The Winter
As winter draws closer and nights begin to get darker, it's important that drivers have the correct car accessories for the winter and your brand can be the one to supply them!
You may have read our promotional car accessories post before but we've come up with a few more promotional product ideas that are excellent car accessories for the winter…
Ice scraper
There's nothing worse than waking up in the morning to a frozen car. Even if it is only something that happens in the winter, you should still take advantage of being able to give branded ice scrapers to your clients. Despite only being usable for a couple of months, it is definitely a reusable product as the majority of drivers keep their handy ice scrapers in the car for the next winter.
De-icer
Bottles of de-icer are always in high-demand in the winter time and are great for those who have to get up and go in the morning. For this reason, de-icers make an excellent giveaway for those who drive to work. We're able to supply de-icers by themselves or in a set with an ice scraper and cloth.
Travel mugs
Travel mugs come in all shapes and sizes and are perfect for enjoying your favourite drink whilst on the go. Most travel mugs fit perfectly into a cars cup holder making them excellent for taking in the car.
Breathalyzer
We're able to supply a few different variations of breathalysers from standard ones to app based ones that monitor whether or not you're over the limit to drive. In the coming festive period, this is an essential product to be considering as it's important that people don't drink and drive. (As a promotional item this item should not be used as a true indication of actual alcohol levels).
Car torch
Carrying a torch in your car is always handy, especially when it's dark. Cars aren't always reliable and if you need to open the bonnet in the dark, a torch will definitely come in handy.
Interested in branding a promotional car accessory for the winter? Contact us now!