November's Branding Method Offer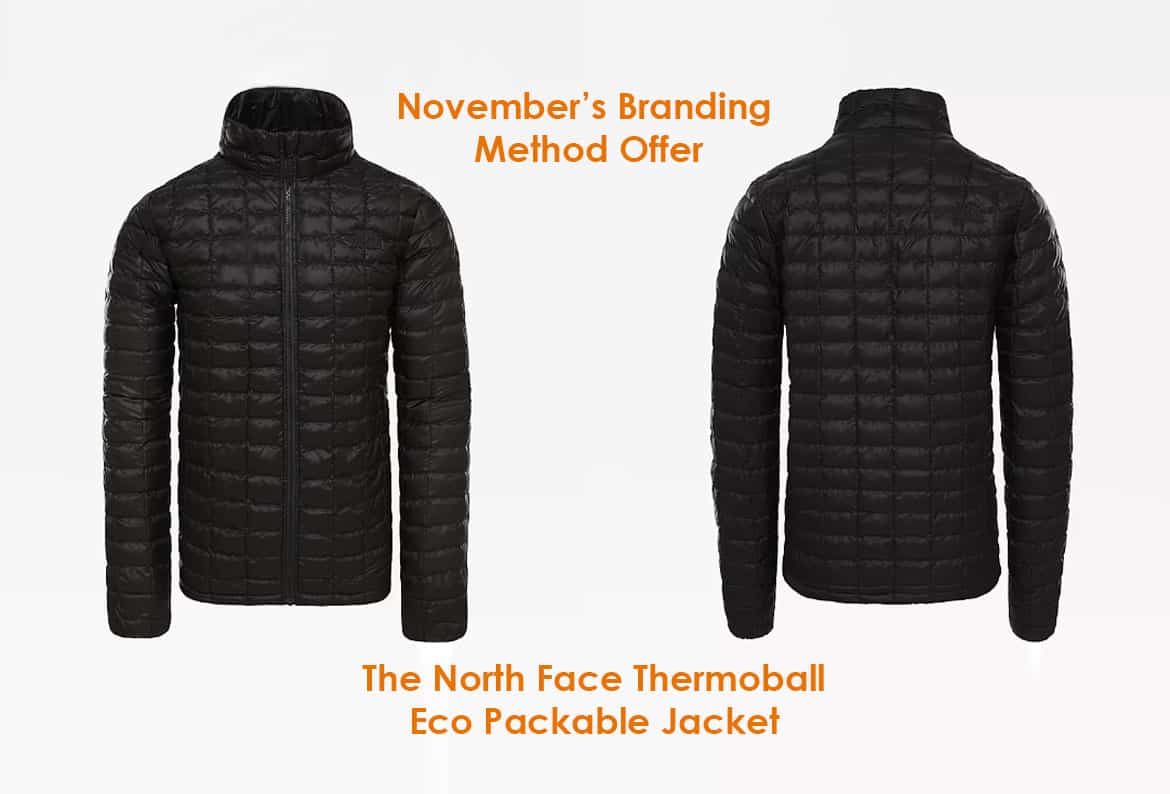 November's Branding Method Offer
As you may have seen from previous news posts, our marketing campaign is on branding methods. You can read up on this campaign here. For November, our branding method offer and product on the month is on The North Face Thermoball Eco Packable Jacket. The offer gives you a free jacket when you order 25 or more! Visit our product of the month page here to find out more.
The North Face Thermoball Eco Packable Jacket is made from 100% recycled polyester through the Clothes the Loop initiative to help reduce landfill waste. The jacket can also be packed into its own pocket, making it perfect for keeping it compact whilst travelling.
The Clothes the Loop scheme by The North Face allows people to drop off unwanted clothing and shoes regardless of their condition or the brand to The North Face retail stores. They can then be repurposed for new garments to extend the materials life or recycled back into raw materials to use in products like insulation, carpet padding, toy stuffing and fibres for new clothing.
The branding technique that we're focusing on for this offer is embroidery. This method tends to be most popular on apparel items such as t-shirts, polos, jumpers, jackets and headwear. Our factories have machines that take a logo and stitch it into a products material.
If you'd like to place an enquiry on our product of the month offer, please click here to find our contact details and get in touch. Alternatively, if you'd like to discuss how you can use embroidery in your branding, we're happy to help.