Must have promotional products for the winter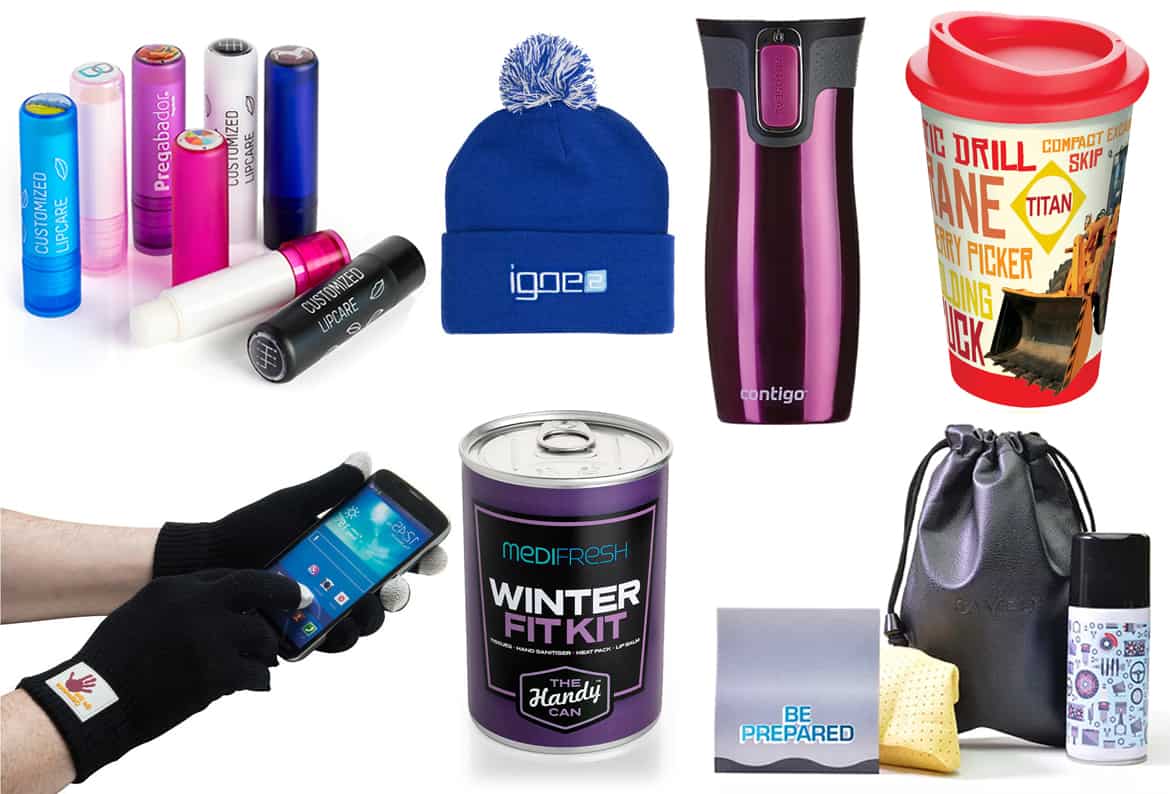 Must have promotional products for the winter
As we're now into the colder months of the year, there are some must have promotional products for the winter that you should definitely add your logo to! This winter, why not offer your clients something that they can use all winter long? Who knows, perhaps some of the products can be used in winters to come…
Apparel and accessories
We've got an extensive range of clothing options including branded garments such as Berghaus, Patagonia and North Face. Many of our clothing options come in various colours, perfect for matching to your brand's colour palette.
We can also supply branded beanies or caps as well as scarves and gloves to show off your logo in the winter whilst helping to keep you and your employees or clients warm. How about some touch screen gloves to ensure that you can still use your smartphone even in the cold?!
Drinkware
Whether you're on the go or at your desk, promotional drinkware is definitely a must-have for the winter but fortunately, the products can also come in useful all year round too.
We've got an excellent range of travel mugs to allow you to enjoy your beverages on the go, whilst showing off your brand. We can supply Americano mugs which offer excellent benefits that you can read about here… or dual-brand a Contigo travel flask, allowing you to add value to your promotional products.
You may also need to refill the kitchen cupboards with branded mugs this Winter, perfect for getting your brand seen. You could give away mugs as a seasonal gift along with a hot chocolate sachet for the perfect winter warming treat.
Health and personal
Don't forget to help keep others warm this winter with warming heat packs. They'll make an excellent giveaway at winter events whilst showing off your logo.
If you want to provide your clients with a cosmetic gift this winter, how about a promotional lip balm? We can supply lip balms in various different containers including; ball shaped cases, phone charms, key rings, aluminium tins, tubes or jars.
Our winter fit kits are great for helping you to combat the cold and flu season. The kit includes a pack of tissues, hand sanitiser, heat pack and a lip balm.
Car care
As mornings get colder, our cars tend to get icier! Our car are sets are an excellent giveaway at events. The mini or full-sized pouches contain a de-icer spray, ice scraper and a chamois cloth. The mini pouch itself can be a micro fibre lined PU drawstring bag or a cotton bag. The full-sized pouches are a velvet lined bag, giving it a sense of luxury.
If you'd prefer not to have a set, we can also supply car care products individually too… You can read through our car accessories for the winter ideas by clicking here.
Want to discuss promotional products for the winter? Contact us today!