May Branding Method Offer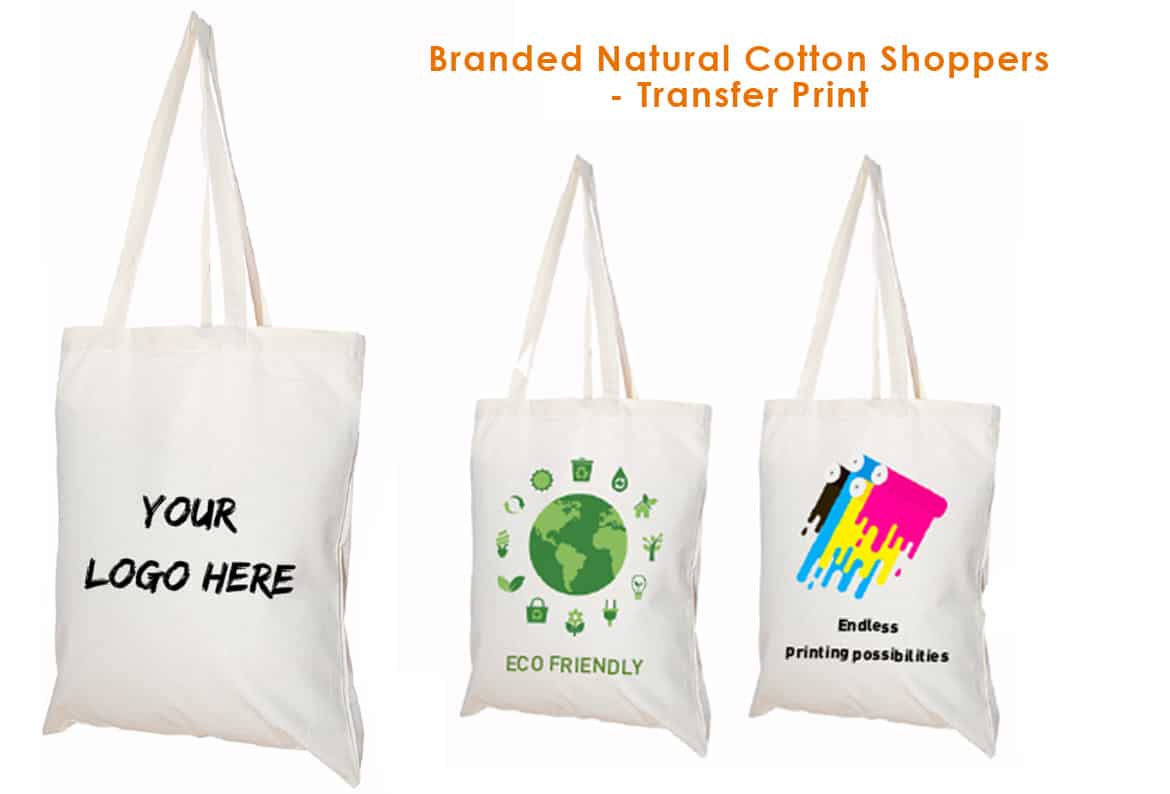 May Branding Method Offer
As you may have seen from previous news posts, our marketing campaign for 2019 is on branding methods.  You can read up on this campaign by clicking here.
For May, our branding method offer and product of the month is on the Natural Cotton Shopper with an exclusive reduced price for any quantity ordered. The branding method used on this product is a transfer print.
There are a few different types of transfer printing, but they all involve printing the design onto a transfer then using heat to seal it onto the surface of the fabric. Transfer printing is a cost-effective method that's great for even the smallest print runs, or for orders with individual designs or names. It's a good option if you need accuracy – for example, for artwork that features lots of intricate details or small text. We often recommend transfer printing for items that have a unique shape, or fabrics with a high plastic content. The transfer sits on top of the product and will have a small key line around the edge, which can be either clear or colour matched to the product.
Throughout the month of May, we're offering brands like yours a chance to enjoy an exclusive price on the Natural Cotton Shopper. You'll be able to enjoy 10p* off each cotton shopper purchased over a quantity of 250.
Other products that you can brand with a transfer print include a range of other bags and clothing.
If you'd like to place an enquiry on our Branded Natural Cotton Shoppers please contact us