July's Branding Method Offer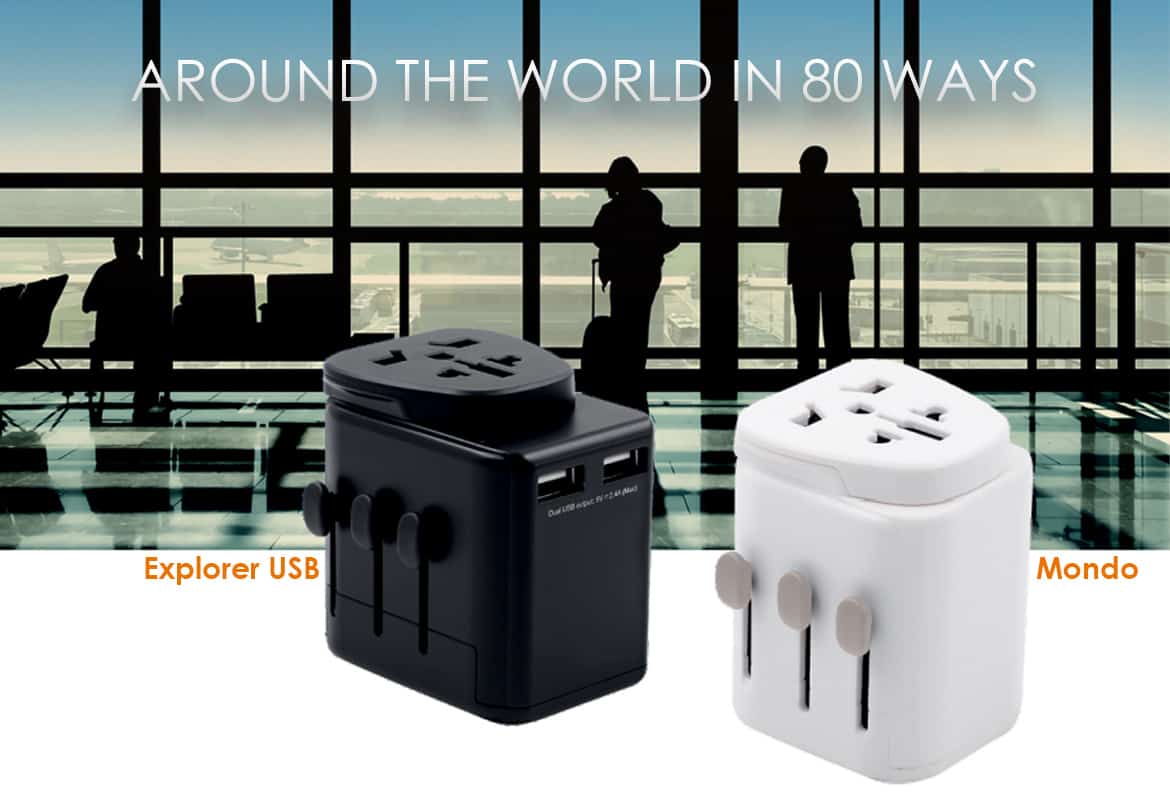 July's Branding Method Offer – Branded Travel Adaptors
As you may have seen from previous news posts, our marketing campaign is on branding methods. You can read up on this campaign here. For July, our branding method offer and product of the month is on two different world travel adaptors. The offer is to receive your own personalised named sample of an adaptor when you order over 100pcs throughout July. You can visit our product of the month page here.
The branding method used on your own personalised sample will be a domed label. However, this won't be the branding method used on your company branded travel adaptors order. A domed label refers to a thick, bubble-like clear resin that can be applied to printed stickers or labels. It gives them a tactile, clear 3D domed finish. After the application and curing of the resin, the gel label becomes hard and extremely hard-wearing.
Domed labels have many advantages over other labels in that they can be applied to many surfaces and are scratch-proof, waterproof, extreme temperature-resistant to 80 degrees C, fade-resistant and UV resistant – making them perfect for exterior and interior use in various weathers and environments.
Domed labels can be used for corporate branding, promotional merchandise, business gifts, automotive, awards / trophies, jewellery, golf items, luggage, signs and name plates.
The two adaptors on offer are the Explorer USB and Mondo World Travel Adaptors. Both adaptors are both BS8546 British Standard and EN60950 compliant making them safe for use abroad! They allow you to take your brand to over 150 countries with the different adaptors available. The Explorer USB is a little different to the Mondo as it also features twin USB ports for charging flexibility. Click here for more information on the product offer.
If you'd like to place an enquiry on either of our branded travel adaptors, please click here to find our contact details and get in touch.