December's Branding Method Offer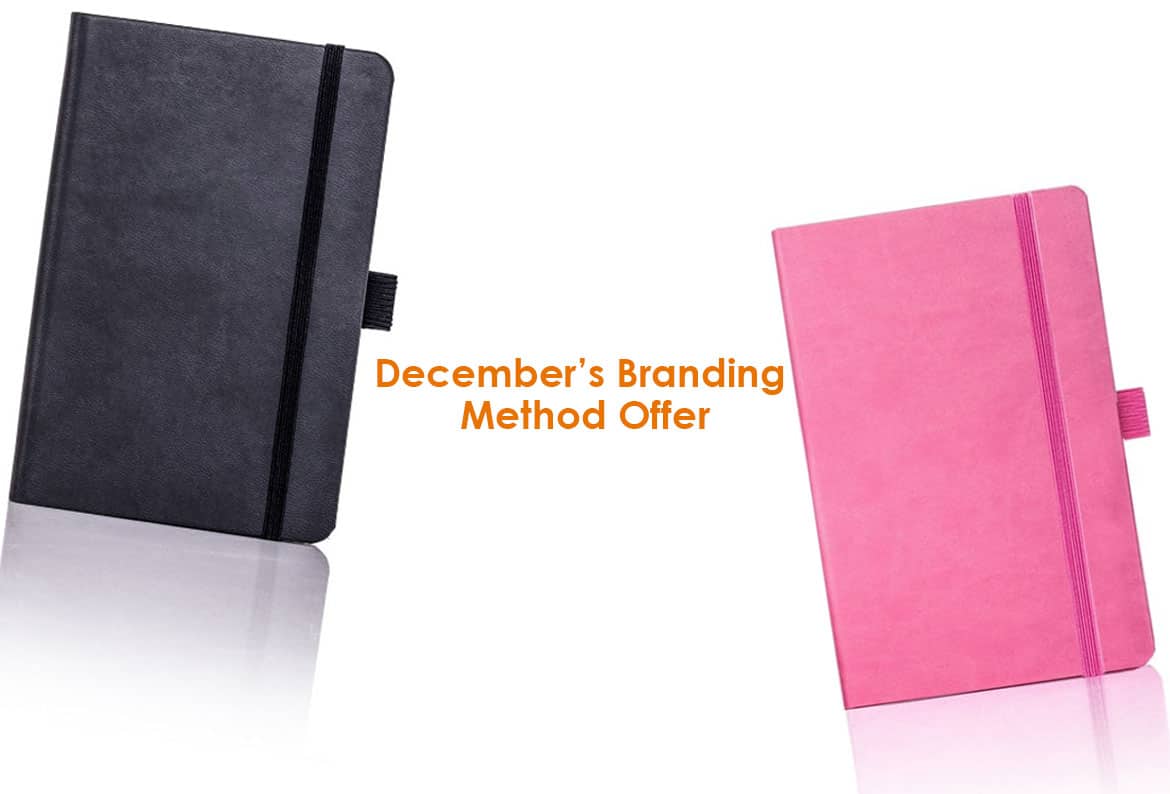 December's Branding Method Offer – Medium Castelli Tucson Ivory Notebook
As you may have seen from previous news posts, our marketing campaign is on branding methods. You can read up on this campaign here. For December, your brand can enjoy reduced pricing on our Medium Castelli Tucson Ivory Notebook. Visit our product of the month page here to find out more.
The Ivory Tucson Notebook offers beautifully crafted features with high quality ivory coloured FSC certified paper. They're the perfect flexible branding platform to support your brand's marketing message or design and make a superior contemporary promotional gift.
The Castelli Ivory Tucson Notebook offers superior debossing branding capabilities for a subtle and sophisticated brand styling. Ivory Tucson is also suitable for full colour digital print to create a full cover or logo branding design.
The branding technique that we're focusing on for this offer is debossing. Debossing is when your logo or marketing message is essentially indented into the product surface. The longevity of the branding stays for as long as the product lasts.
Other products that can be debossed include paper products, other notebooks, RFID card wallets, drinkware and more.
If you'd like to place an enquiry on our product of the month offer, please click here to find our contact details and get in touch. Alternatively, if you'd like to discuss how you can use debossing in your branding, we're happy to help.