Branded UV Sanitising Box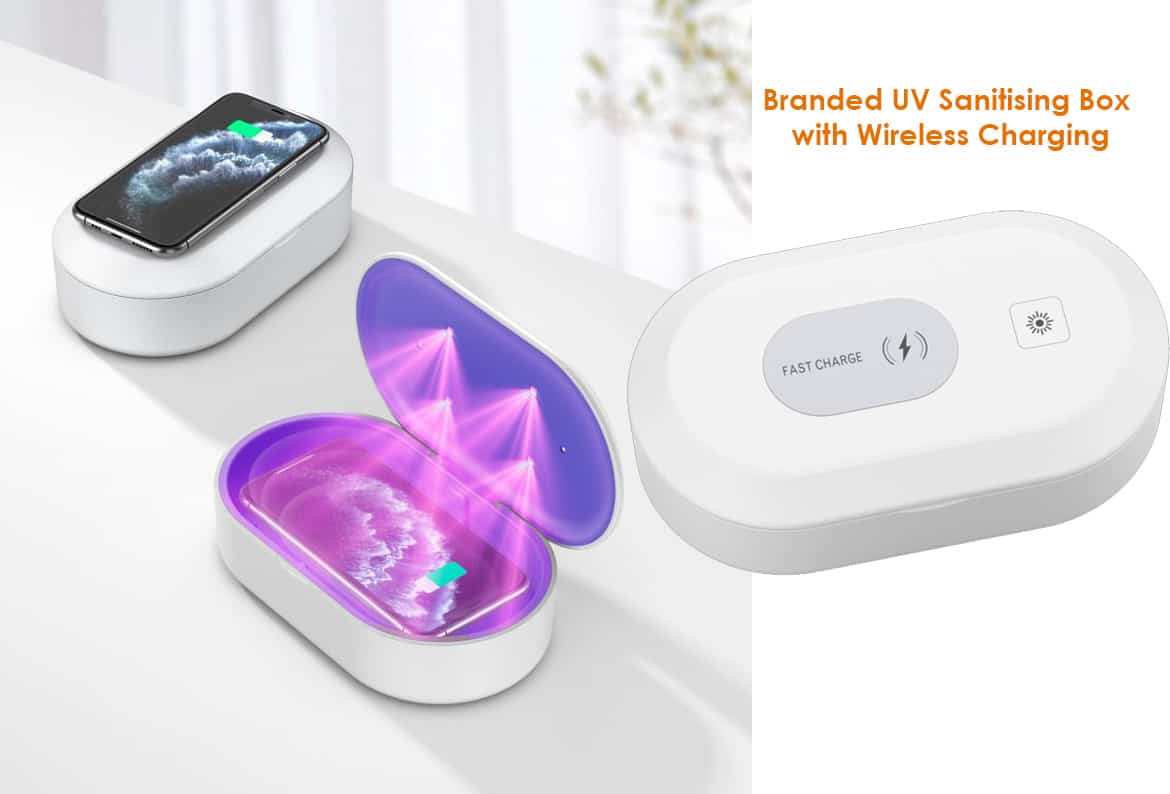 Branded UV Sanitising Box
With the recent COVID-19 outbreak, we have all been making an increased effort with our hand hygiene. Hand sanitisers and anti-bacterial wipes were flying off the shelves. However, we tend to forget how many germs our beloved phones and tablet devices may carry…
From the morning commute, to walking down the high street or in your local supermarket, we always have our phones. We also tend to have our phones with us in between hand washing and hand sanitising. However, once we pick up our devices again, we instantly pick up all those germs again.
Taken from Time in an article on their website about cell phones and bacteria, they've said that – "Research has varied on just how many germs are crawling on the average cell phone, but a recent study found more than 17,000 bacterial gene copies on the phones of high school students. Scientists at the University of Arizona have found that cell phones carry 10 times more bacteria than most toilet seats."
Fortunately, since the Coronavirus outbreak, our supply partners and factories have been working to produce merchandise to combat germs. Once of our latest merchandise options is the branded UV Sanitising Box.
Branded UV Sanitising Box
The branded UV sterilising box uses ultraviolet light to kill 99.9% of germs and bacteria without the use of harsh chemicals and alcohol. Simply place the device into the box and power on. Anything that you put into the box, from your phone to your pen, if the box closes, the item will be disinfected.
These would make excellent additions to any workplace and home to ensure that the spread of germs is minimised.
These branded UV sanitising boxes also have a built-in wireless charging pad. The wireless charger offers 15W fast charge meaning your device can get a quick charge after its been sterilised. We previously shared a blog post about wireless charging, and it's benefits but also how it's become the cure for battery anxiety. You can find that news post here.
If you'd like to discuss the branded UV sanitising box for your brand or any of our other work safe merchandise, please click here to find our contact details.