Branded Onboarding Packs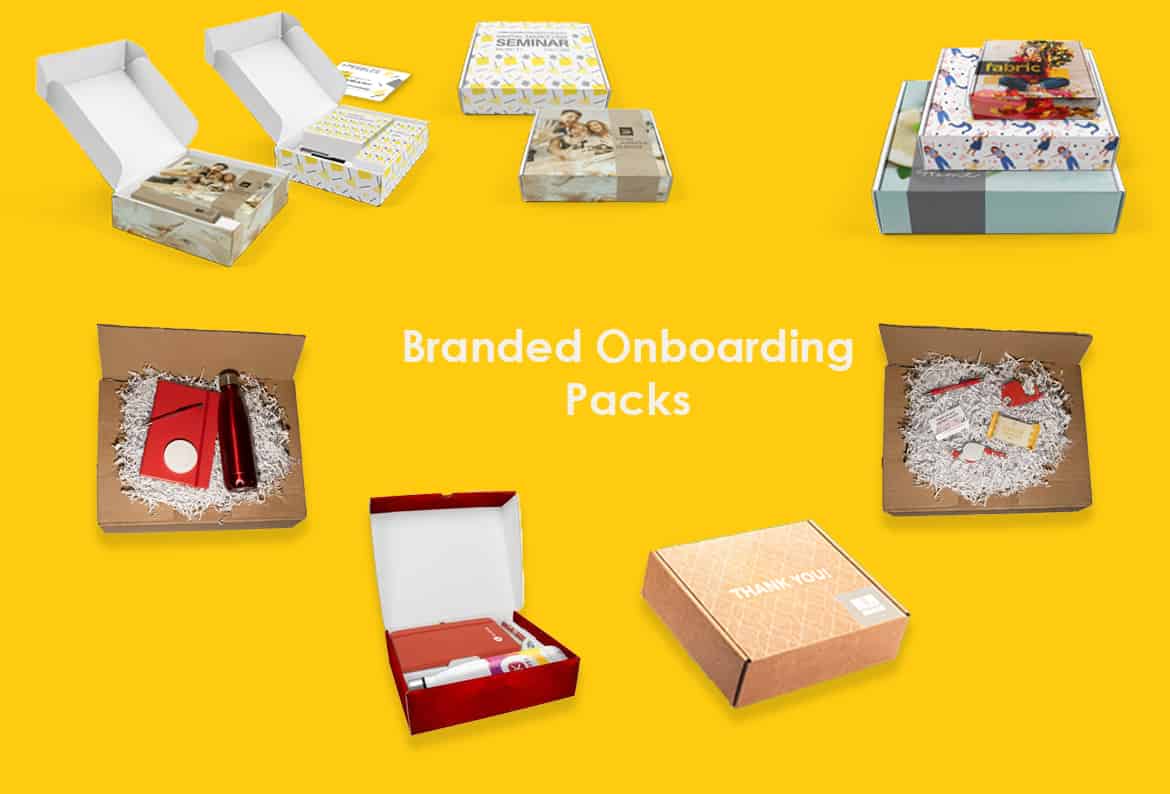 Branded Onboarding Packs
Looking for a way to make a great first impression to your new colleagues? Branded onboarding packs make an excellent gift. They're also a great way to get consistency in your workplace with your staff using fully branded items day-to-day.
What branded onboarding packs are available?
On our website, we have a 'Swag Box' section which has several pre-made ideas. However, the options and possibilities don't stop there!
Working with several supply partners, we also have MyBoxd, The Perfectly Personal Gift boxes and Merch Sets. In short, there are endless merchandise options that can go into your onboarding boxes!
What would we put into a branded onboarding pack?
Depending on the industry you are in, you may want to get more creative with what goes into your pack. We also suggest thinking about which season you are sending your onboarding packs in. For example, if it's Autumn / Winter, you may want to include a travel mug for hot drinks. However, if it's in Spring / Summer, a pair of sunglasses wouldn't go a miss!
Some of our favourite combinations are:
Greener choice packs: Using items from our Impact sustainable merchandise collection. You could gift an Impact Notebook, an Impact Portfolio, an Impact Water Bottle and an Impact Umbrella. The Impact Collection saves water and is made from recycled water bottles. Click the link above to find out more.
Work from home packs: With many companies using a hybrid model between remote working and office, you want to ensure your new staff are set up with all they need to be productive. You may want to include a metal water bottle, a wireless charger, a wireless mouse, a notebook and a pen.
Commuters packs: For those who are coming into the office full time and with the daily commute… Also a great way to get your brand seen by other members of the public! Why not include a nice travel mug, headphones or earbuds, an RFID card shield and a wireless charging powerbank.
The corporate office desk packs: This is one from our Merch Sets range. It includes everything you need, plus a sweet treat for your office desk. An Ashford bottle, a Mole Mate Notebook & pen, coaster, mints, 55ml hand sanitiser and Maltesers.
We'd love to see what branded merchandise combinations you would put into your branded onboarding packs!
How can I personalise my gift boxes?
In some cases, an individual name of the recipient can be added to the merchandise.
You could also added a branded card with a welcome message!
Some products also have the option for personalised sleeves. The finishing touches to packaging really do make a gift.
Can the branded onboarding packs be sent to individual delivery addresses?
Sure! Include this in your enquiry and let us know the quantity of how many you would need sending to individual addresses. In some cases where you need to send them out over a period of time, we can hold the stock for you too. Our warehouse and fulfilment team can manage this for you.
If you would like to discuss branded onboarding packs for your brand further, please click here to get in touch. We can discuss your ideas with you or come up with contents ideas for your boxes.