Branded Merchandise – Website Update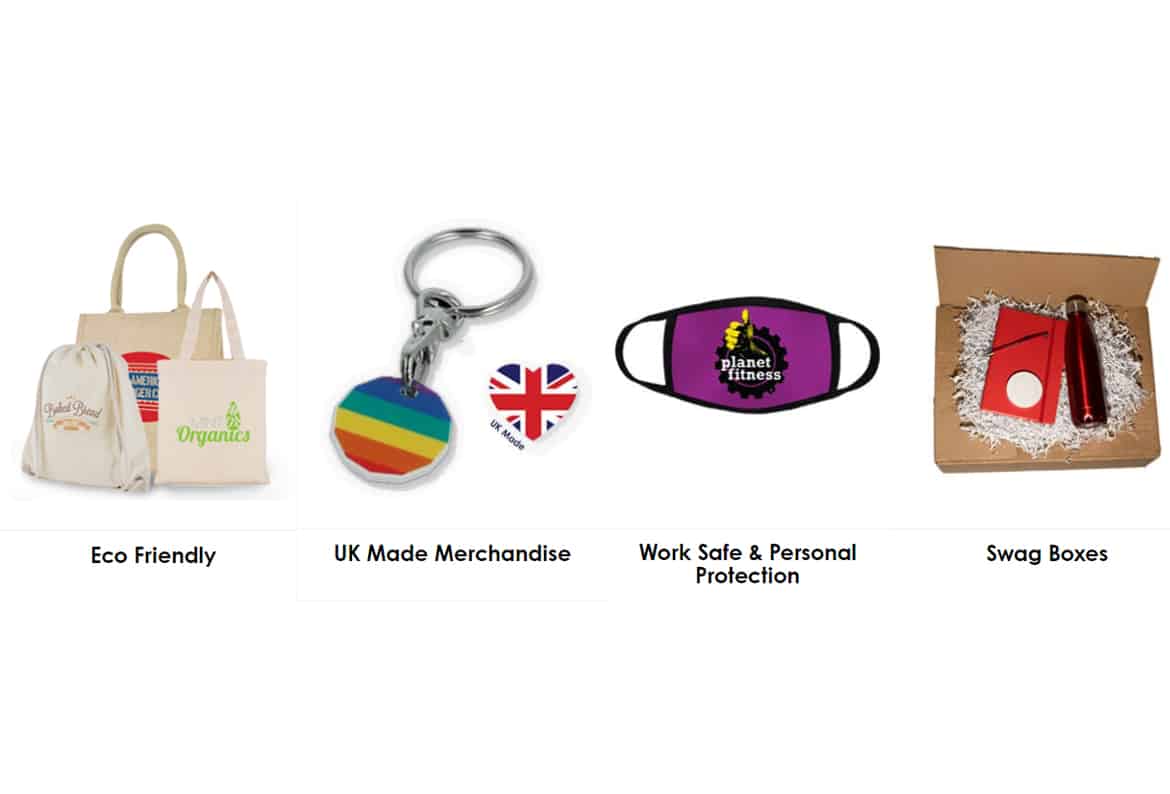 Branded Merchandise – Website Update
We are really pleased with our recent changes to the Firebrand website. The branded merchandise available on our site has continued to evolve to match the demand of our customers.
We have now added new product categories which house the popular promotional product options we can provide. Our four new categories are…
Eco-friendly / sustainable solutions
Over the past few years, we have seen our eco-friendly product range grow. With the rapid growth of our range, we have ensured our team has received appropriate education to support our offer. We are continuously learning about new products, materials, and the end-of-life of products. This allows us to be able to guide our clients to make an informed decision when it comes to buying eco-friendly branded merchandise.
The range on our website is merely a snippet of what merchandise is available. The collection of sustainable products is growing constantly. We would be happy to arrange a virtual or face-to-face meeting with you to discuss your brief. We can then find the perfect branded merchandise solution for you.
UK Made Merchandise
UK Made Merchandise often goes hand-in-hand with eco-friendly merchandise. Buying British made branded merchandise can help the environment. This is because it reduces the carbon footprint. There are even some crossovers between the ranges where some of our eco-friendly products are made in the UK! When your brand buys UK Made Merchandise, you will also be supporting the UK economy and job market.
One advantage of British made merchandise is that you can order in lower minimum order quantities. This is useful if you have an event planned or are looking for corporate giveaways.
Work Safe / Personal Protection options
This range was created with the COVID-19 pandemic in mind. However, from this pandemic, it's clear that some changes we have made should be kept in place. For instance, we have antimicrobial pens available which are ideal for reducing the spread of germs in places like receptions, car dealerships and banks etc.
This product collection is designed to give you, your colleagues, and clients peace of mind. Whether it be in your office or shop. Or even as a gift to keep them safe in their personal lives.
Swag boxes with home delivery
Our Swag Box offer has been designed to make sending a branded gift to individual home addresses a stress-free process. While many of us are working from home, you can still deliver a gift to your clients or colleagues. We have released a news post about the Swag Box range in more detail.  In short, we know choosing branded merchandise can be a big decision. Especially when our ranges feature so many new and innovative products. As a team, we put together the pre-made Swag Boxes to eliminate the decision-making process. Although, for those who like to pick what goes into their boxes, we have also created the Pick 'n' Mix Swag Box. Swag Boxes are ideal for the onboarding process, an incentive, a morale boost and many other reasons.
If you would like to discuss branded merchandise for your brand with a member of our team. Please click here to find our contact details and get in touch.