Branded Merchandise to help Mental Wellbeing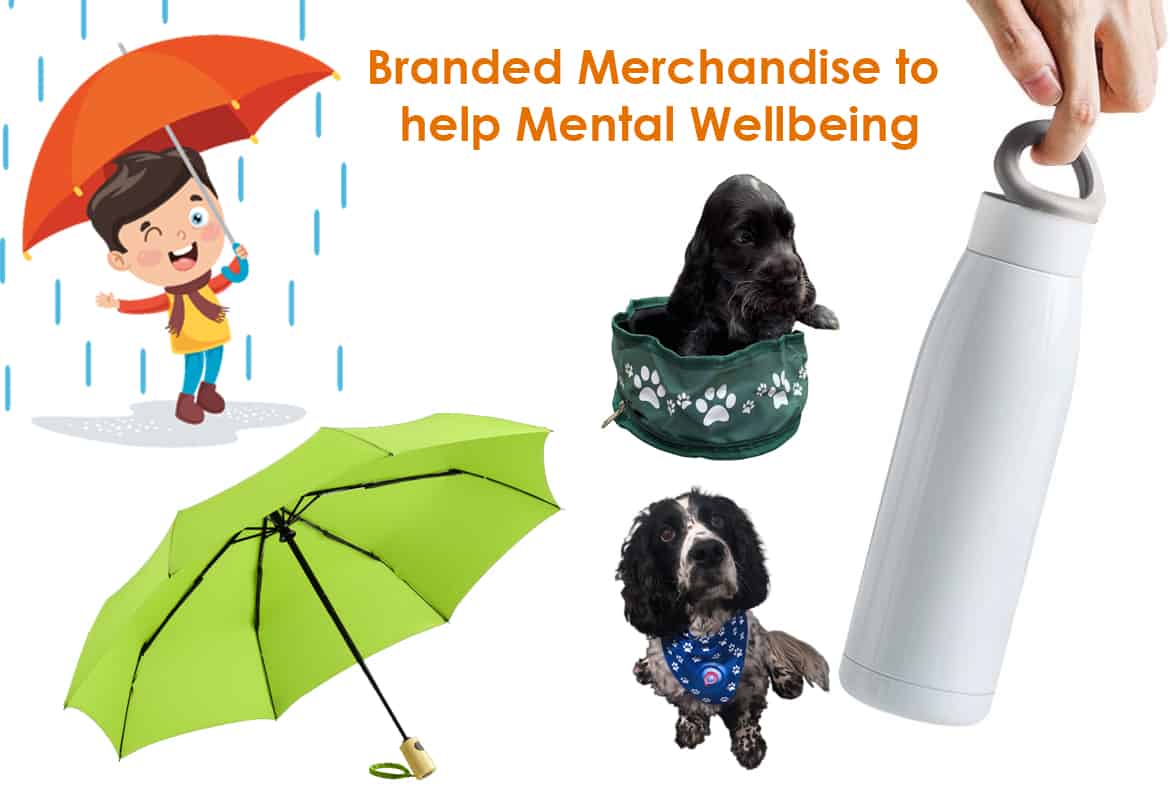 Branded Merchandise to help Mental Wellbeing
Happy new year! This year is starting off a little different for us all. Entering 2021 and being put into a national lockdown may be leaving you and your colleagues feeling a little flat. However, we are hopeful at Firebrand that we can help your brand to improve the mental wellbeing of your staff during these unprecedented times. This blog post is all about branded merchandise to help mental wellbeing.
Fortunately, we are permitted to continue in daily exercise outdoors. Taken from the My Fitness Pal website, there are many health benefits to walking. For example, lowering your blood pressure, ease depression and boost your mood, boost energy levels, increase your metabolism and a chance to disconnect and de-stress plus many more on their website. If you are working from home, it is important to get out for some daily exercise. This was one of the helpful ways we discussed in our work from home blog post that was based on the BBC's guide to being happy while working from home. Our post can be found by clicking here.
Being winter, we may face some difficult weather conditions in comparison to the first lockdown. We won't let a bit of rain be the excuse for us not improving our mental wellbeing though, will we? With our range of low-cost yet high quality umbrellas, you can encourage your colleagues to still get out for daily walks. Promotional umbrellas also offer many benefits for your brand. With the large branding areas available, every time your staff go for a walk with your umbrella, your brand will be noticed. Plus, with the amount of rain we get in the UK each year, the return on investment you get from an umbrella makes it worth the purchase!
Some of your colleagues may even have a furry friend to keep them company during lockdown. Having a dog means they will need to get out for a walk to ensure the dog is looked after. If you are in an industry based around the welfare of animals, we have an excellent merchandise range for pets. Such as leads, collars, bandanas, and portable water bowls for walks.
Hydration is also key when exercising and day to day. As part of our project green initiative, we will always promote reusable over disposable. This applies to our bottles too. Our new Smart MOJO Bottle is ideal for when you are outside whether it be winter or summer. All you do is shake the bottle and the outside temperature of the bottle will match the temperature of the beverage inside. So, for a morning walk before work with a coffee or herbal tea, your staff can easily warm their hands up. Alternatively, if your colleagues find themselves getting into running, an ice-cold drink inside could result in them cooling their hands down after! The 420ml bottle has excellent branding capabilities as well from engraving, full colour print or spot colour print.
If you would like to discuss how your brand can use branded merchandise for mental wellbeing further to help get your staff out for exercise, get in touch with our team. Our contact details can be found by clicking here.