Alternatives to Branded Keep Cups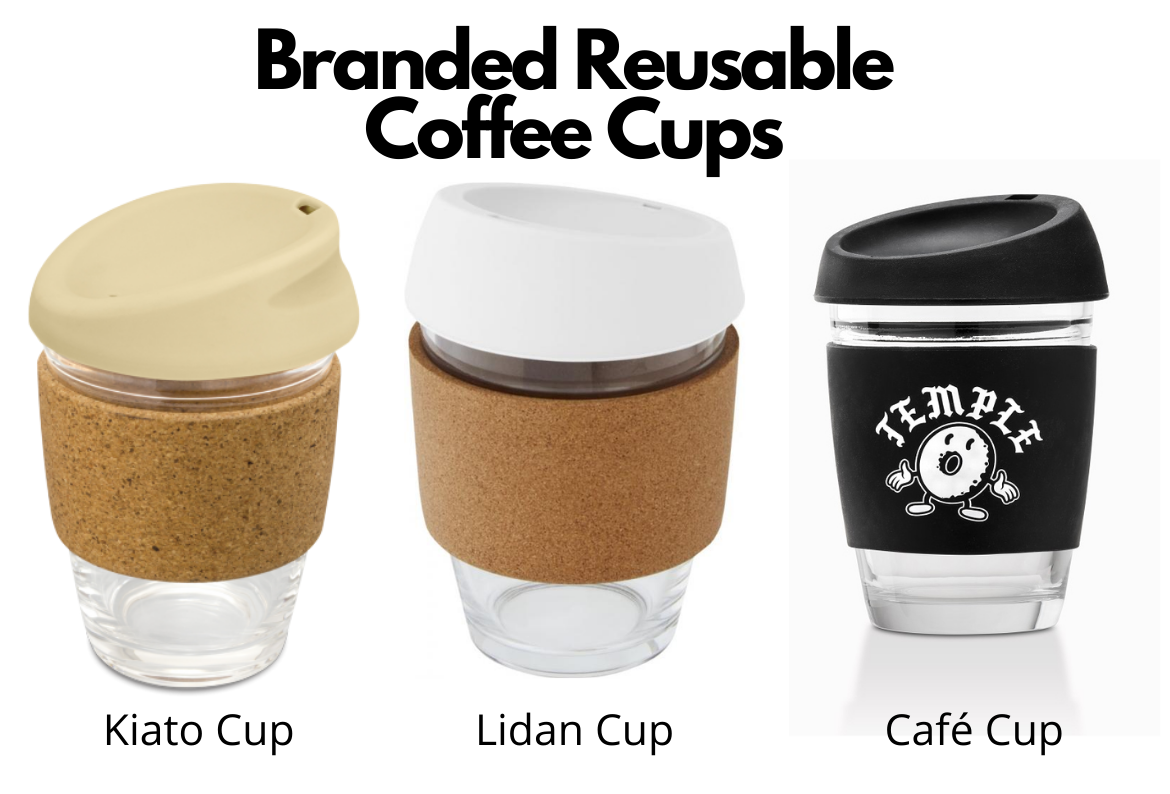 Alternatives to Branded Keep Cups
Keep Cups are a renowned brand that aim to divert millions of disposable cups from landfill every day. Unfortunately, Keep Cups have taken a decision to not work via the re-seller channel in the traditional sense, but we can supply their product with an administration fee applied for the processing of your order. Fortunately, in the promotional industry, branded drinkware is in ever-growing demand. As a result, we have a strong range of drinkware with similar benefits to the branded Keep Cups.
Our branded drinkware is made to last and to be reused. We want to help eliminate single-use plastics and coffee cups due to the damage they have on our environment. With a reusable branded coffee cup, your company can give out a gift that is kept and helps to facilitate reuse. Plus, you benefit whoever receives your drinkware gift as they can enjoy a discount in many coffee shops when they take a reusable cup.
Meet some of our favourite alternative cups to the branded keep cups…
Kiato Cup with Cork Band
The Kiato Cup is an elegant reusable borosilicate glass coffee cup. It has a secure push on silicone lid and a wide, heat-resistant cork band. It also has a generous 350ml capacity. Borosilicate is lightweight, exceptionally strong and shatter resistant. It also avoids thermal shock when hot water is poured inside. It is a natural BPA-free choice for a clean, pure taste. This cup is packaged in an unbleached carboard gift box with a window to show the branding and product care instructions. The Kiato is not dishwasher safe, and handwashing is recommended. It is currently available as a transparent cup, with a coloured lid and cork band. Colour options include black, dark green, grey, light blue, natural, navy blue, orange, pink, purple, red, white and yellow.
Lidan Glass Tumbler with Cork Grip and Silicone Lid
The Lidan is a single-walled borosilicate glass tumbler with a smooth cork grip. It also features a removable food safe silicone lid. Borosilicate glass conserves the freshness of the beverage and does not contain any harmful chemicals. The Lidan has a capacity of 360ml and fits under most coffee machines, making it perfect for work and on-the-go. By removing the cork grip, the Lidan is dishwasher safe. It is presented in a recycled cardboard gift box. The coloured lid options are white, black and grey.
Café Glass Cup
The Café glass cup is made with Barista heat proof borosilicate glass. It is heat resistant up to 150°C. It has a 340ml capacity and can fit under most coffee machines. It has five stock colours available which are black, white, red, reflex blue and grey.
All images of these drinkware options are in the image at the top of this blog post.
If you would like to discuss any further alternatives to branded keep cups for your next giveaway or corporate gift, please click here to get in touch.