Branded High Visibility Merchandise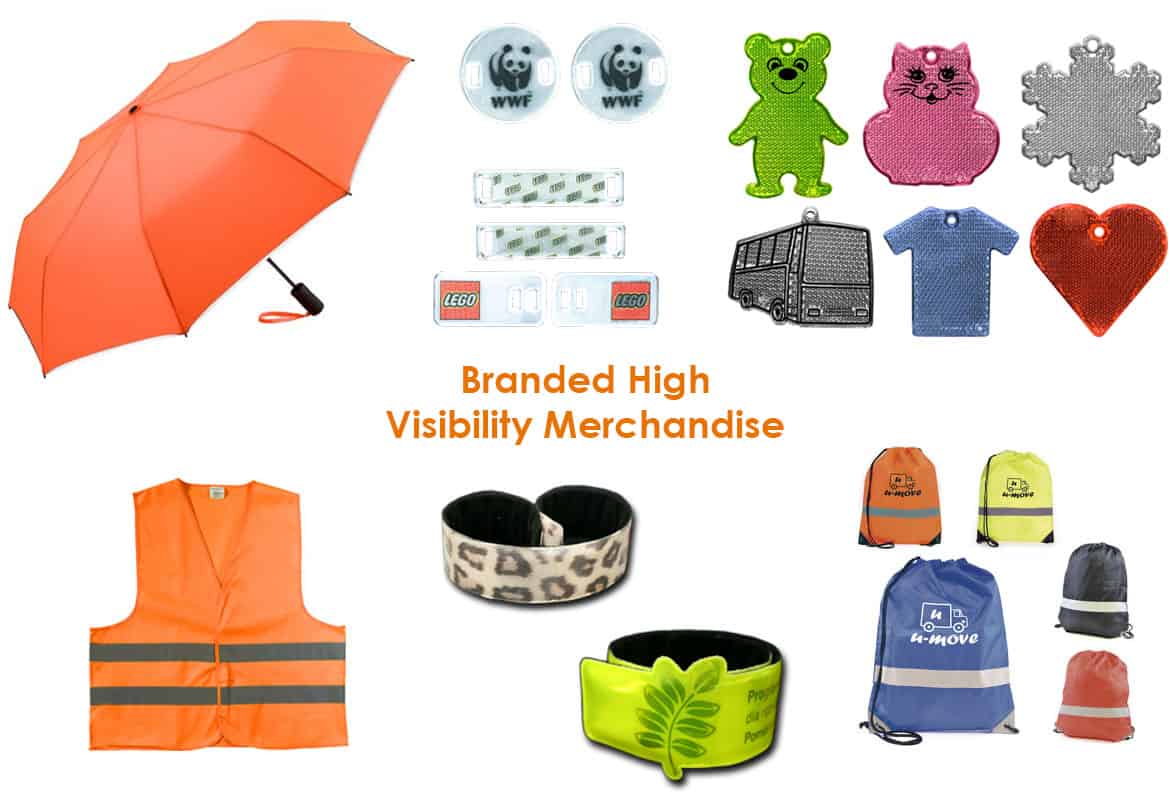 Branded High Visibility Merchandise
As the evenings are darker at an earlier time and visibility is reduced, we've got excellent solutions for your brand to ensure your audience stays safe and can be seen. Introducing a range of traditional and new branded high visibility merchandise options…
The Mini Umbrella Fare® – AC Plus
We recently shared a blog post about the benefits that promotional umbrellas offer, which you can read by clicking here. New to the range is the high visibility reflective umbrella… the Mini Umbrella Fare® – AC Plus.
Our stable automatic mini umbrella has reflective piping to give extra visibility even in dry weather. The umbrella has a windproof automatic frame and a handle with a push button and promotional labelling option.
It's an excellent product that helps to ensure you, your audience and your brand are seen in the dark!
Shaped Reflectors
Our shaped reflectors are high visibility accessories that attach to bags, rucksacks, school book bags, luggage and clothing. It is fit with either a plastic cord or a ball chain.
Reflectors are excellent for school promotions and have been a popular traditional product in schools for years.
High Visibility Clothing
We've also got an extensive range of high visibility clothing, excellent for the workplace. If you'd like more information on these, please get in touch and we'd be happy to share the different choices with you.
Other branded high visibility merchandise options…
We're also able to supply reflective clothing, running accessories, bags, hangers, stickers, luggage tags, slap bands, loop straps, zip tags, magnet tags, bicycle lights, bicycle stickers and more.
If you'd like to discuss branded high visibility merchandise for your brand's next promotion, please click here to get in touch.