Branded Healthy Snacks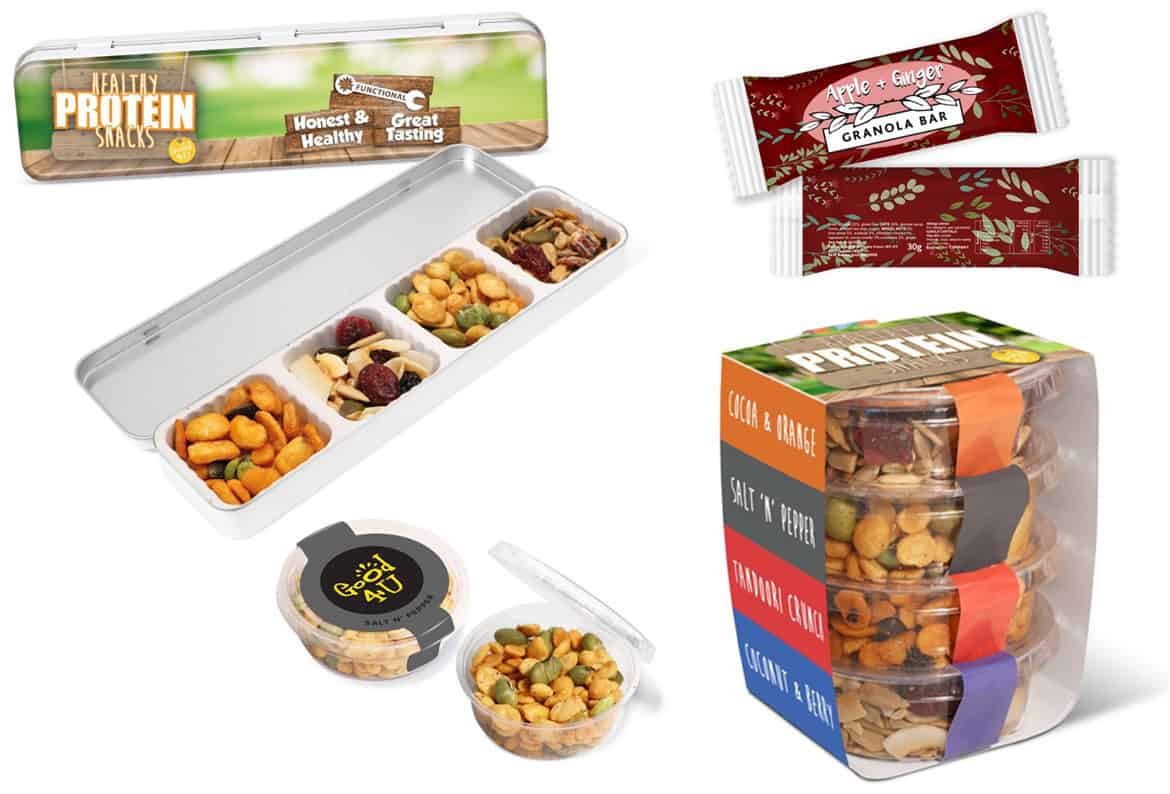 Branded Healthy Snacks
Looking for an exhibition giveaway that caters to even those health-conscious people or those without a sweet tooth? Our branded healthy snacks range is a great way of pleasing your recipients with a promotional edible item.
Good 4 U
We can now offer the Good 4 U range which is a collection of healthy protein snacks with numerous different flavours. These assortments range from:
Smokey BBQ Crunch
Coconut and Berry
Cocoa and Orange
Tandori Crunch
Cinnamon and Apple
Salt and Pepper
These snacks are available in eco pots, (including a stackable option) or our eco block bags. Find out more about our compostable packaging options by clicking here!
Granola Bars
If you're looking for something different to kickstart a Monday morning meeting or to put into a freshers' pack for university students, we also have a range of Granola bars outside of the Good 4 U range.
These Granola bars come flow wrapped and are also available in a range of flavours. Flavours available are:
Cashew, Blueberry and Yoghurt
Apple and Ginger
Dates, Walnut and Pumpkin
Coconut, Apricot and Yoghurt
Peanut, Almond and Walnut
If you'd like to discuss our range of branded healthy snacks and to find out what else we have available, please click here to find our contact details.