Branded Eco-Friendly Packaging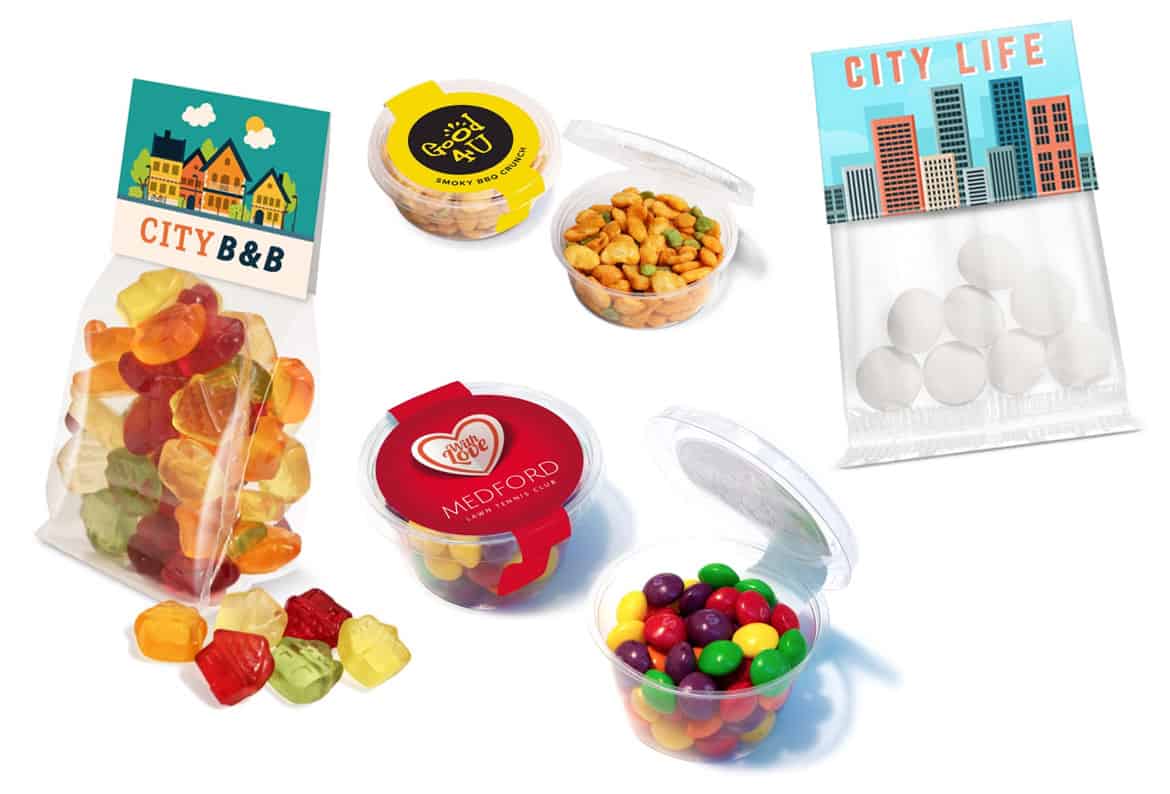 Branded Eco-Friendly Packaging
Confectionery and snacks are a popular giveaway for events and exhibitions; however, they may not be the eco-friendliest gift to receive due to disposing of the packaging. We now have a range of branded eco-friendly packaging options for our sweets and snacks which are compostable and recyclable. They're also available on express options and can be easily personalised. In this news post, we'll be focusing on our compostable range of packaging.
A great alternative to single-use plastics are our pots and bags. They're made from plant materials and will compost in your food waste. For a product to be certified compostable, it must be able to break down within 12 weeks in food waste recycling. Only compostable packaging can be included in the food waste. If it's only biodegradable, it may not break down fast enough.
The compostable material used is PLA, a bio-plastic made from trees, corn and sugar cane. We are introducing new products to our range frequently that are made from PLA as they are from renewable sources. It also means that they're made using even less CO2!
The product options that we have available are…
Eco-Friendly Pots
Available in mini, midi and maxi sizes, our eco-friendly compostable pots are round pots allowing for a confectionery or snack filling of your choice.
Eco-Friendly Block Bags and Info Bags
Our compostable bags look and feel like plastic bags but are compostable! They come in a variety of different sizes and usually have a card header on them which can be recycled.
Filling options
Our range of filling options is vast growing, we have an extensive range of healthy snacks, vegan sweets, protein snacks and renowned brands of sweets such as Millions and Jelly Beans.
If you'd like to discuss our branded eco-friendly packaging options for your next confectionery or snack giveaway, please click here to find our contact details!