Branded Hand Sanitisers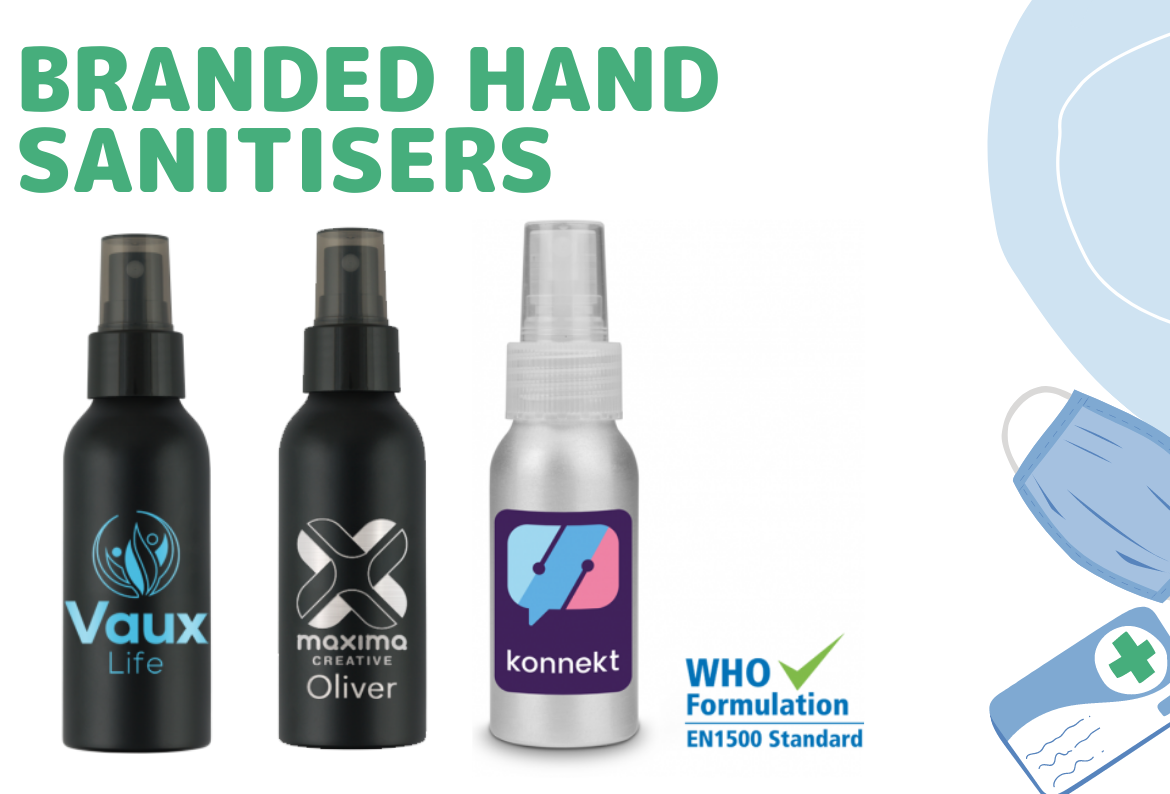 Branded Hand Sanitisers
Show your employees and customers you care about their health with Branded Hand Sanitisers. We have many options available at Firebrand, from dispensers for the office to bottles that clip onto an individual's lanyard. We have a favourite hand sanitiser at Firebrand. Simply because it's in an aluminium bottle and as stated on our sustainability website page, aluminium is recyclable.
Aluminium Branded Hand Sanitisers
Our aluminium bottles of hand sanitiser are available in either 30ml, 50ml or 100ml. The bottles come in your choice of black or silver. We can either do a full colour print on these bottles or laser engrave your logo. Plus, if you are giving them out as a gift, we can even add a personalised name below your logo! Personalisation is always well received, and this can be done across many of our products.
We have the option of an alcohol based, WHO formulation EN15000 standard liquid, or an alcohol-free sanitiser. This leaflet from the CDC recommends using an alcohol-based solution. However, the recommendation is to use soap and water, but sanitisers are a great alternative for when you don't have access to those.
If you want a sanitiser with a carabiner clip, we can also source these. However, these will not be aluminium. These are great for staff in schools or at events as they can easily clip onto a lanyard.
We also have many other antimicrobial swag available too to protect your colleagues and customers. These range from drinkware, stationery, screen cleaners, bags and more.
If you would like to discuss branded hand sanitisers for your company, please click here to find our enquiry form and get in touch. Alternatively, you can give us a call on +44 (0) 1372 376554.