Branded Charging Cables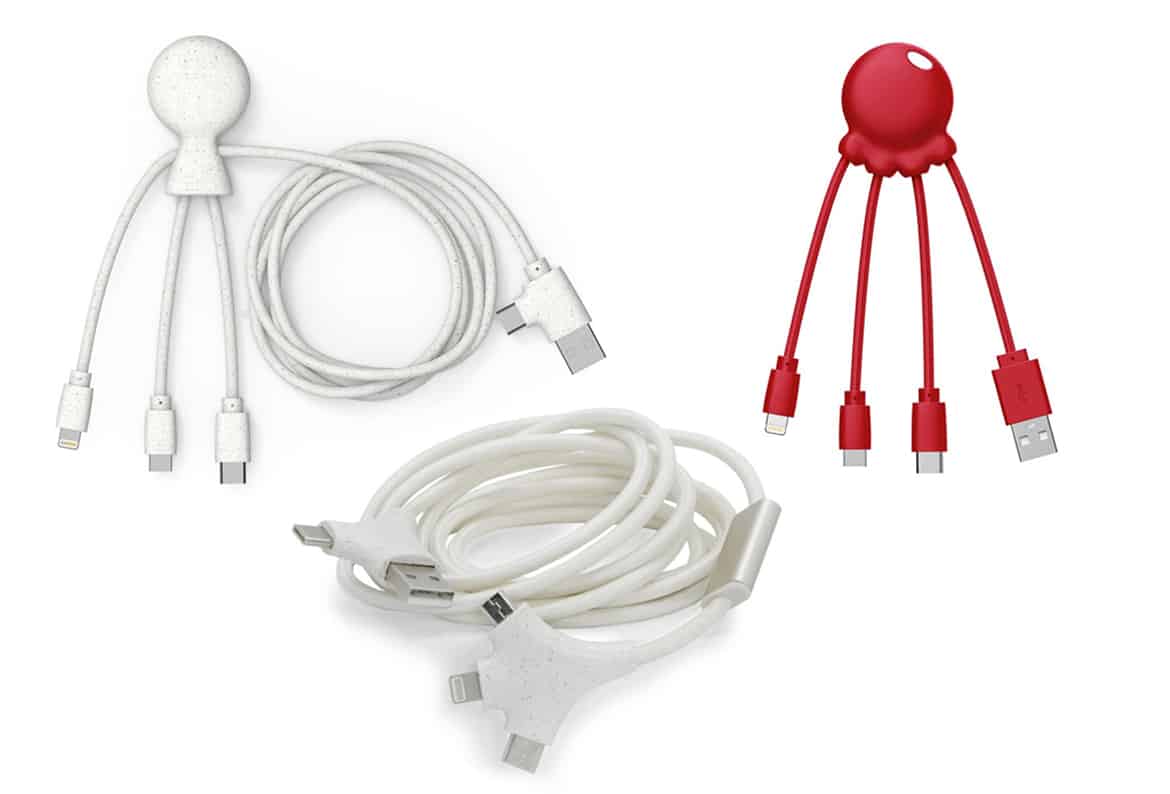 Branded Charging Cables
Branded charging cables make a great gift and are a useful product for any demographic. Whether they're needed to charge a phone, a powerbank or speaker, a charging cable gift will be kept and used. Many of our branded charging cables available have various charging outputs.
We asked the team at Firebrand for their favourite promotional charging cables. No surprise, they were all eco-friendly options! Here are the most popular ones…
Xoopar Mr Bio Wheat Long Leg
The original Mr Bio has been a firm favourite for ages! But, did you know it's also available in Wheat and with a long charging leg?! Mr Bio long will go to great lengths to keep your devices charged. With its dual input connector and USB-C, Micro-USB and Lightning output connectors. The Mr Bio Long can charge any device! It's made of wheat and the legs are made of RPET.
Xoopar Eco Octopus Cable
Our bestselling Octopus cable is now re-engineered as a biodegradable alternative. The Eco Octopus is made using RPET cables and a biodegradable plastic body. It's supplied in customisable FSC packaging. The Eco Octopus is ideal for use at home, in your car, on the move or on vacation. It's available in a range of popular brand colours.
Xoopar W Two Cable Wheat
This 2-meter-long multi-connector charging is made of RPET and a biodegradable plastic with wheat fibres. With its USB & USB-C input connectors and micro-USB, USB-C, lightning output connectors.
If you would like a quote or to see more on branded charging cables, please click here to get in touch.