Branded Biodegradable Charging Cable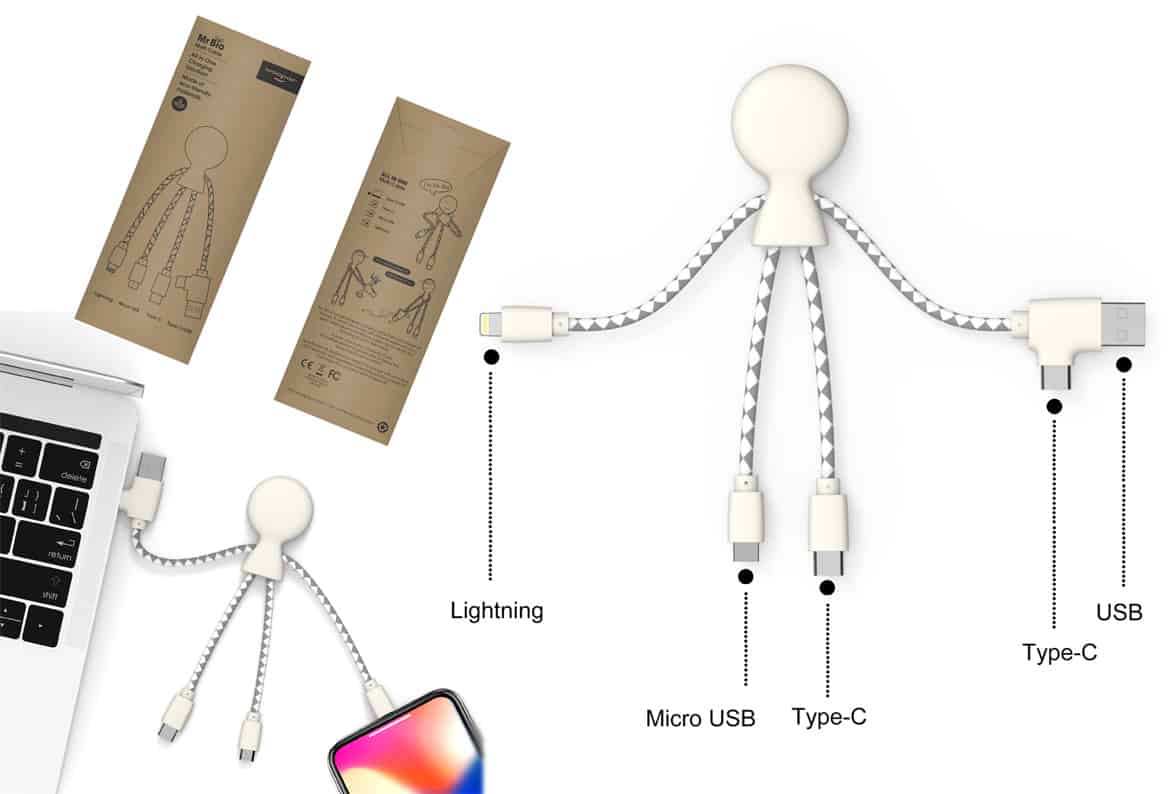 Branded Biodegradable Charging Cable
Meet Mr Bio, the branded biodegradable charging cable. This cable is an all in one charging solution which is made from eco-friendly materials.
This cable is multi-functional and provides use to many people no matter what device they have due to the various adaptors. This benefits your brand as you can count on the fact your logo is always in view of any user! The charging cable supports USB, USB-C, Micro-USB and Lightning.
So, what is it that makes this device charger eco-friendly?
The Mr Bio is our new innovative product that is both biodegradable and recyclable to adapt to current topical issues in how we can protect our environment.
The legs of the Mr Bio charging cable are made from a product called DuPont™ Tyvek® . This is a recyclable material that is water / tear resistant, lightweight and flexible. It's also produced from food grade material.  The plastic used for the rest of the charging cable is made from a biodegradable food grade material. This plastic has done testing to certify that it can be biodegraded in 3-5 years.
If you'd like to discuss the Mr Bio branded biodegradable charging cable for your brand, click here to contact us.