Back to the Office Merchandise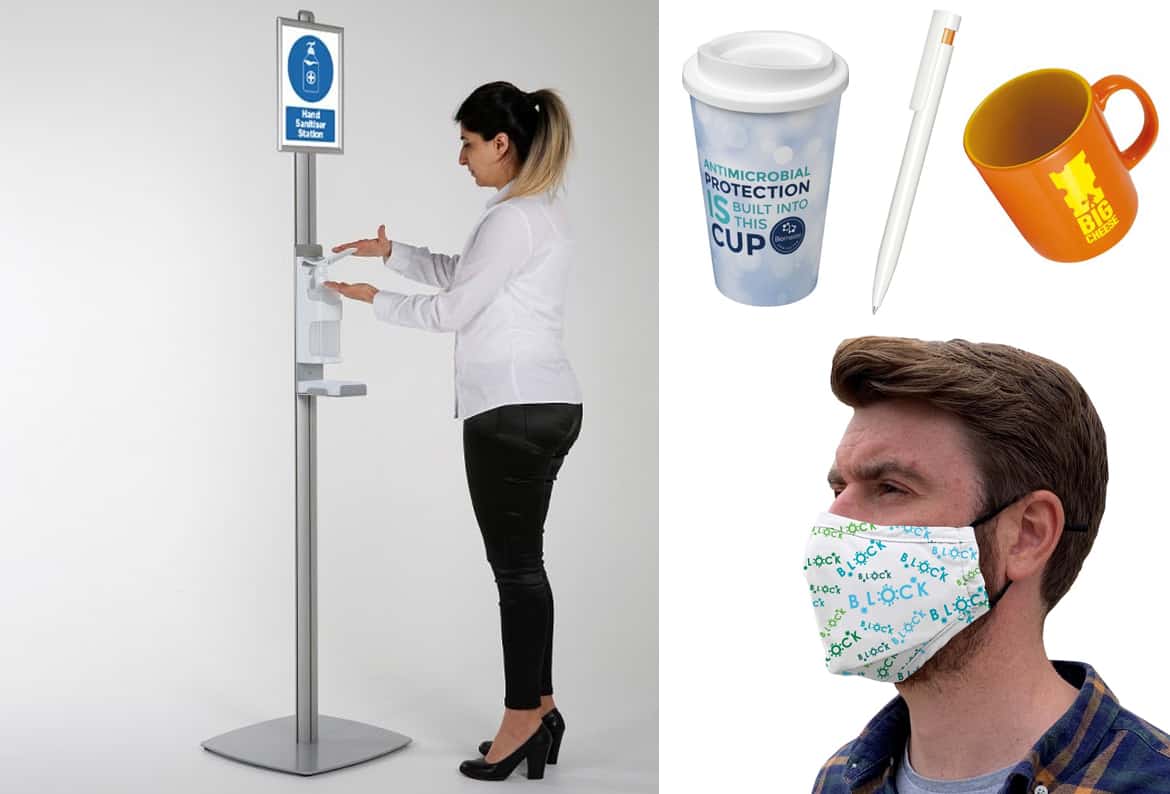 Back to the Office Merchandise
Following the Prime Minister's roadmap announcement, many of us have been getting excited about the prospect of 'normal life'. For many of us, this could also mean returning to the office after a year of working from home and furlough. Ensuring your colleagues feel safe on the return to work is a primary concern for us all. It may be the case that your business is opening its office for the first time since lockdown started and you need to make it a safer environment. At Firebrand, we have developed our range to include work safe merchandise, so we are happy to help with back to the office merchandise for your brand.
Branded 3 Layer Face Coverings
Following guidance from the World Health Organisations on face coverings, we would recommend a 3 Layer Face Covering. These keep your colleagues safe in the workplace but also in their personal lives. We can ensure your branded mask will be breathable yet protective due to the 3 layers. Our masks can be branded with your logo subtly or all over with a creative design. Check out the benefits of branded face coverings by clicking here.
Branded Hand Sanitisers
Hand washing and singing happy birthday twice is the most effective way to keep germs at bay. Hand sanitisers are an essential to keep in handbags, on desks, in cars and are always needed to ensure we aren't spreading germs. We have different size sanitisers available depending on their required use including sanitiser dispensers and stations. Each can be branded with a label and some can even have individual personalisation.
Branded Sneeze Shields
Your desks may be difficult to move about or are less than 2 metres apart. In this case, our branded sneeze shields may work best for you. With both stand up guards or desk guards, they are a safe way to ensure germs are not passed between colleagues.
Antimicrobial Branded Products
Some of our supply partners have introduced anti-bac merchandise with an additive that protects against germs. So far, we have stationery, drinkware, face mask straps and many more items.
Personalised Items
You may consider personalised merchandise options for the return to the office to avoid cross contamination. Plus, who doesn't love receiving a gift with their own name on it?!
If you would like to discuss back to the office merchandise for your organisation, please click here to find our contact details and get in touch.