April Branding Method Offer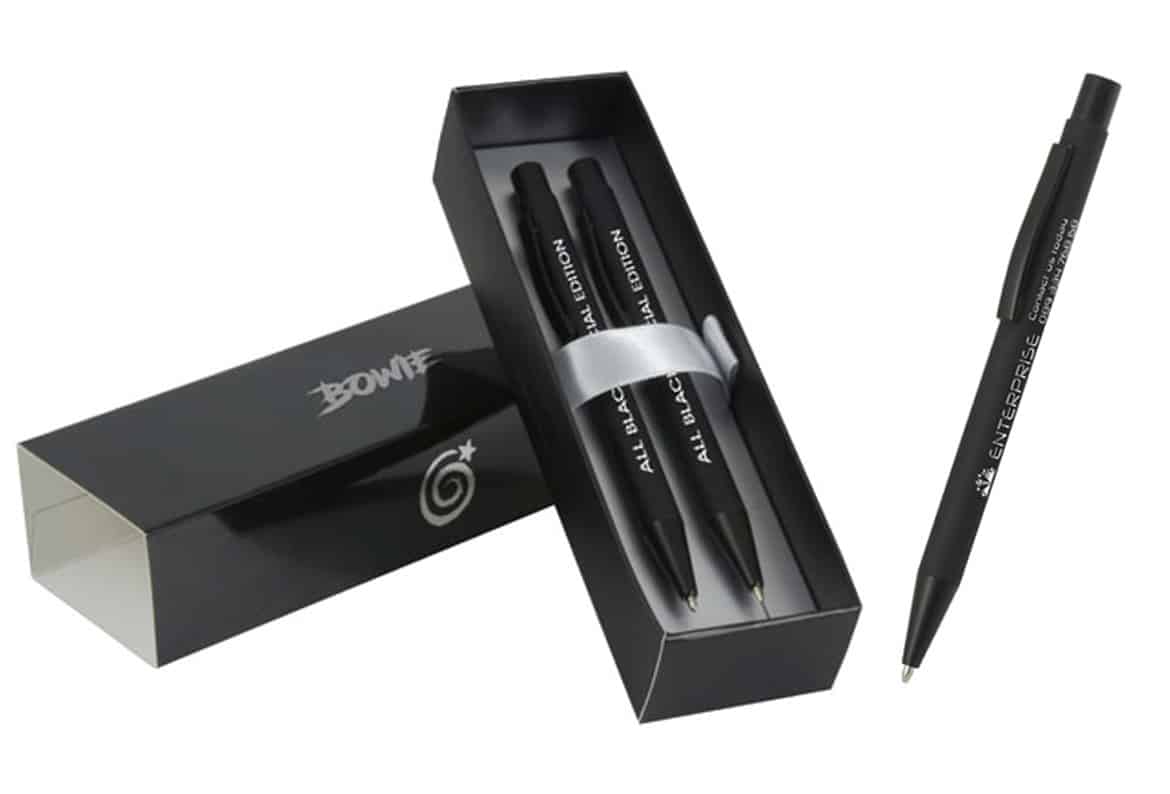 April Branding Method Offer
As you may have seen from previous news posts, our marketing campaign for 2019 is on branding methods.  You can read up on this campaign by clicking here.
For April, our branding method offer and product of the month is on the Bowie Blackstar Gift Set with an exclusive standard set price for any quantity ordered. The branding method used on this product is an engrave.
The engraving process involves a computer controlled laser beam that permanently etches your details onto products. This technique can be very technical and complex, however the results look amazing. The branding stays with the product forever and becomes part of the product itself.
Throughout the month of April, we're offering brands like yours a chance to enjoy an exclusive price on the Bowie Blackstar Gift Set. You'll be able to enjoy paying our price rate of 10,000 even if you're only buying a small quantity of 50! There is also a customisable box which you can add your marketing message to allowing you to get your brand's statement across. These gift sets make a fantastic corporate or exhibition giveaway.
Other products that you can brand with an engrave are accessories like bottle openers, drinkware and gadgets.
If you'd like to place an enquiry on our Bowie Blackstar Gift Sets please contact us.