Wireless Opportunities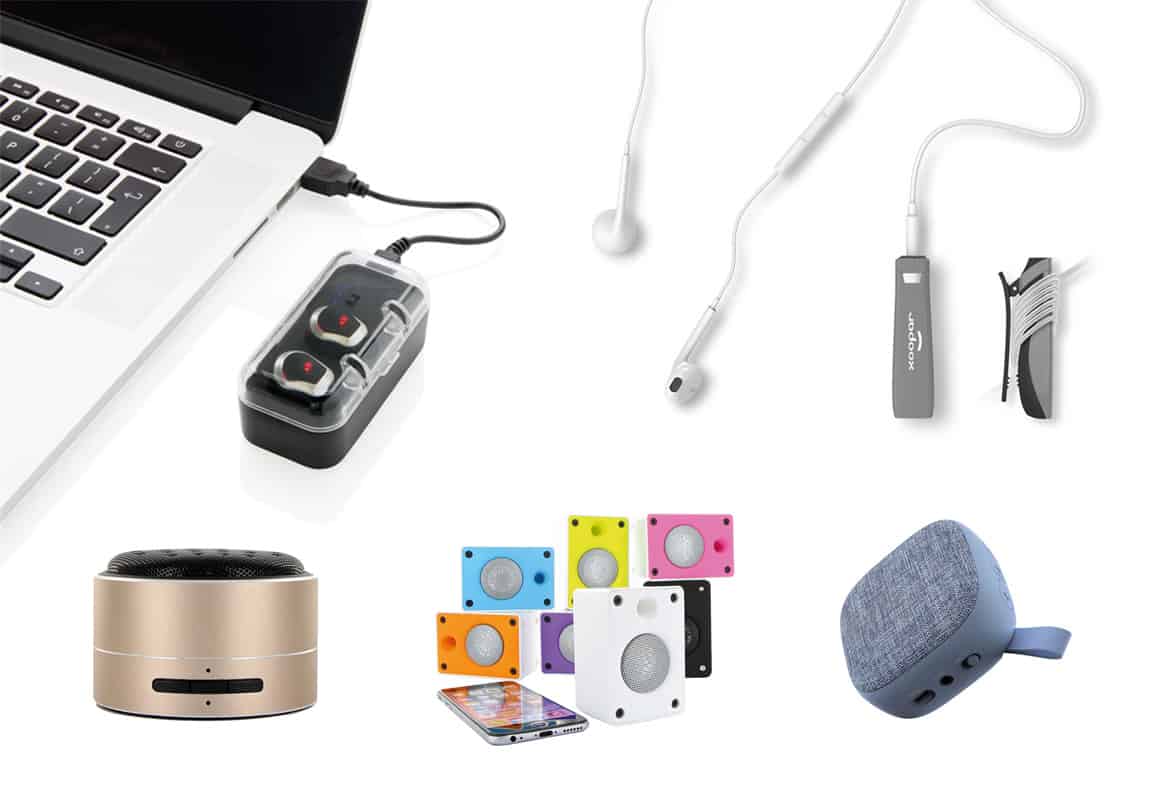 Wireless Opportunities through the use of Promotional Products
At the end of 2016, we saw the launch of the new iPhone 7 and this year we're expecting the iPhone 8. Both versions of the iPhone no longer include the audio jack. As a promotional products supplier, we found several ways to ensure that you can still listen to your music without headphones!
Wireless Earphones
Connect to your earphones via Bluetooth and listen without wires! An excellent way to maximise the use of not having an aux jack in your phone anymore. Some of our Wireless Earbuds allow you to pick up calls as well as listen to music. Some are available with a wireless carrying case with 480 mAh battery that can be used to recharge the earbud up to 8 times without any cables.
Mantis Bluetooth Receiver
The Mantis is a clever device which allows you to use your wired earbuds, ear phones or headphones wirelessly with any Bluetooth audio device. The lightweight gadget easily clips to your clothing. It also offers a good branding area that allows your logo to stay in full view when in use.
Bluetooth Speaker
If you want to play your music out loud but can no longer plug in with an aux cord, look no further than a Bluetooth speaker. We can source a wide variety of Bluetooth speakers in various shapes and colours making them perfect for your brand.
Get in touch!
If you want to get your brand up to speed with the latest technology. Get in touch with the Firebrand team to discuss wireless opportunities for your brand.