Get your brand involved with the Wimbledon Tennis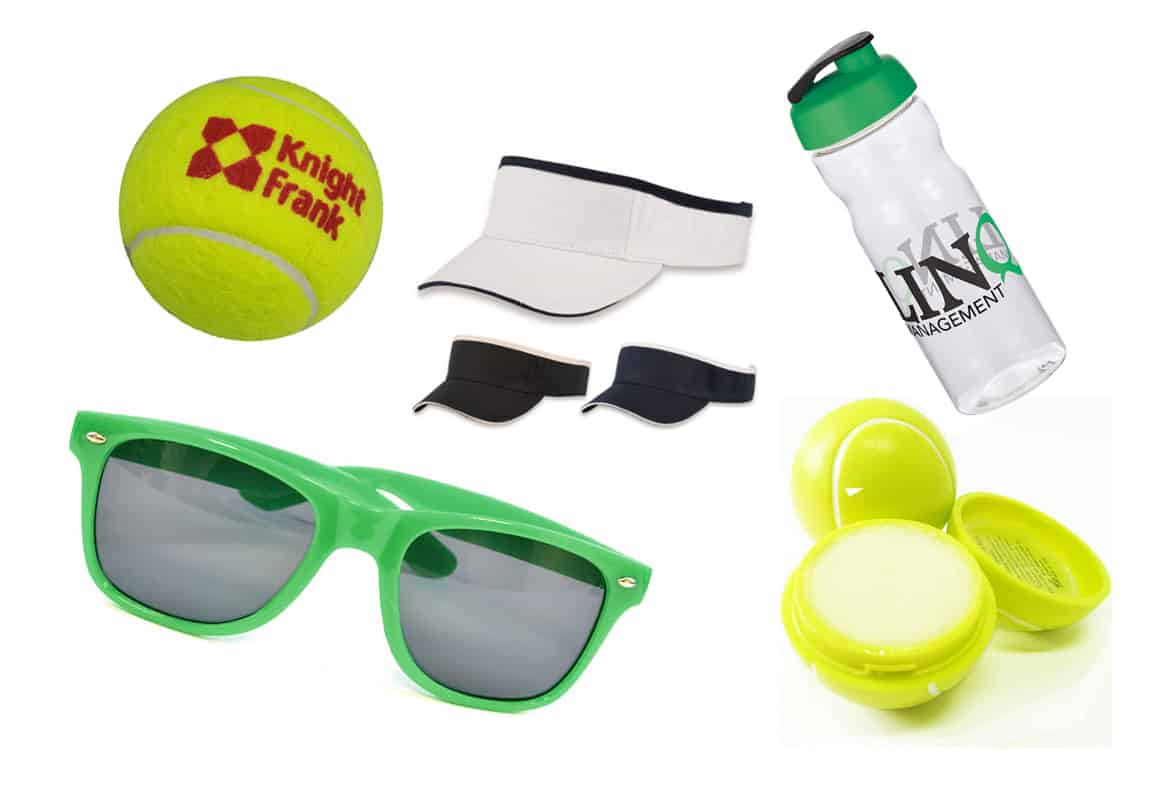 Wimbledon Tennis Merchandise
With the Wimbledon tennis tournament starting soon, there really is no better time to start adding your brand's logo to tennis related products. It's the perfect opportunity to show your brand's support to one of the biggest tennis competitions of the year!
We've put together a few promotional product ideas to get your brand out there…
It goes without saying that tennis balls are an essential aspect to a tennis tournament… so how about adding your logo to high quality tennis balls. An excellent, on-theme product that recipients can take home and reuse.
How about giving away a sports ball of sun block? Your brand can offer the ultimate protection against the summer sun. The sun block formula is water-resistant, fragrance-free and non-greasy and it helps to protect sensitive areas such as lips, eyes, ears and nose.
The perfect promotional visor for a tennis tournament is the Atlantis Wimbledon Baseball Cap. Available in a range of colours and excellent branding areas, meaning your brand won't go unnoticed.
Keep the sun out of everyone's eyes with a pair of branded sunglasses that they can take home with them! Opt for a coloured pair to match the tennis theme and you'll have everyone wanting to wear them! When they're taking pictures with their friends, your brand will be seen too!
You can also help to keep spectators refreshed with reusable Base Sports Bottles. The bottle is a real winner for promotions thanks to its ergonomic design. This British made bottle has been designed to offer a great branding area which won't let your brand go unnoticed.
Want to talk promotional merchandise for Wimbledon? You can contact us now.