UK Made Merchandise Update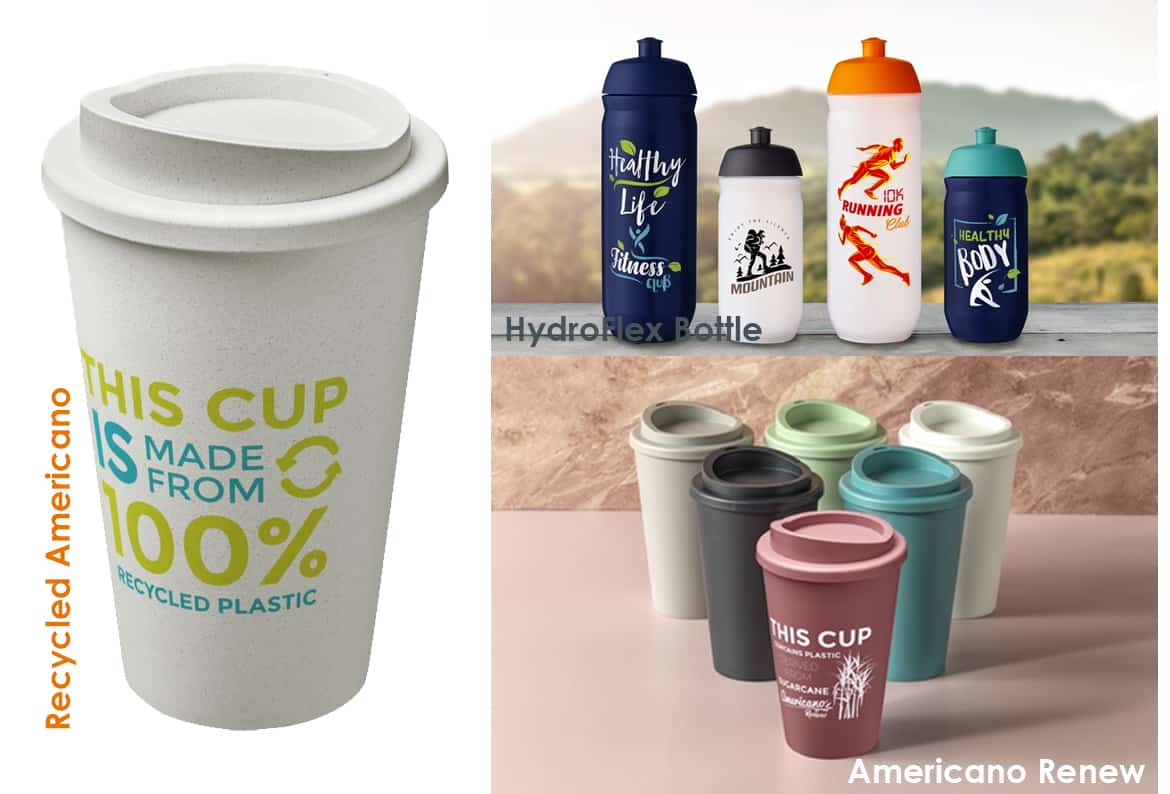 UK Made Merchandise Update
At Firebrand, we work closely with our supply partners to ensure we are always in the loop on the latest sustainable merchandise updates. Our most recent is the UK Made Merchandise Update from one of our preferred suppliers.
First and foremost, UK Made has many benefits to our environment. We have a full product category on our website where you can find UK Made options. Please note we have thousands more products available than the ones you see on our website. British made merchandise is great for our environment as there are less CO2 emissions. This is due to the transportation method and not needing to use air miles. When you buy British, you also support the UK economy and the job market.
The majority of our UK Made Merchandise from this supply partner's range is 100% recyclable post-consumer. Including a few which are made from recycled materials. These include our best-selling Recycled Americano, Eco Americano, and the H20 Base Bottle. The H20 Base Bottle is made from Prevented Ocean Plastic which has a fantastic sustainable message.
A few updates we received from our partner are on the new items in the UK Made Merchandise range. Introducing the Americano Renew, Recycled Americano and the HydroFlex Bottle.
Americano Renew
The Americano Renew is made from 25% sugarcane and 75% PP. It's 100% recyclable. Sugar cane is a renewable resource and it absorbs carbon dioxide whilst growing. We shared a post about the Americano Renew on our LinkedIn page. Did you know, we share our latest updates on LinkedIn, including educational posts about sustainability…
Recycled Americano
We launched the Recycled Americano earlier this year to our clients. Initially, it was only available in black, however after many requests, it's now available in white too! It's manufactured using 100% recycled materials and is also 100% recyclable. The ultimate in sustainable drinkware.
HydroFlex Bottle
The HydroFlex is a single-walled sports bottle with a screw-fix pull-up lid. It's made from flexible MDPE plastic. It's a squeezy bottle and is perfect for sporting environments. This bottle is 100% recyclable. The volume capacity is 500ml.
If you would like to discuss our recycled drinkware range with us or to talk about UK made merchandise, you can click here to get in touch.