Top 5 Reusable Cups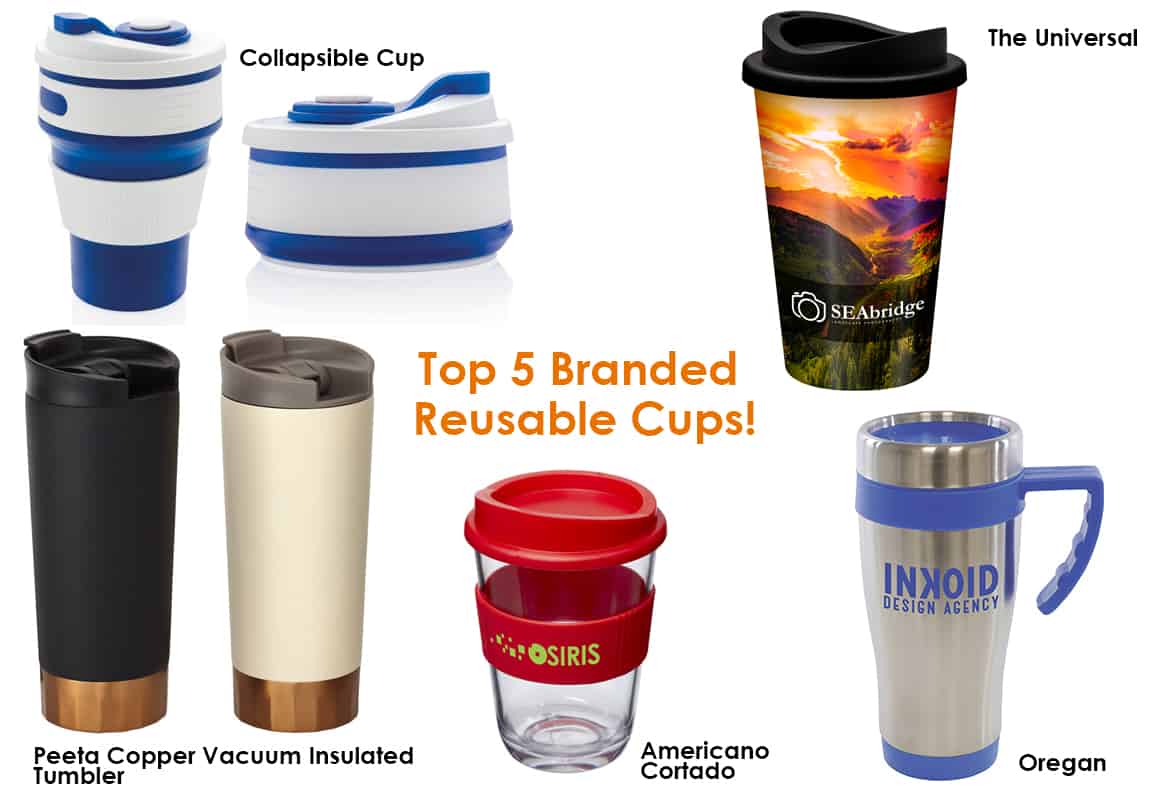 Top 5 Reusable Cups
Since news broke about paper cups not actually being recyclable and major coffee shop chains offering a discount to those who bring their own reusable cup, we've seen a massive increase in the interest of reusable cups. In that time, we've also seen the release of many popular branded reusable cups. Please take the time to explore our top 5 branded reusable cups below…
The Collapsible Cup
The 350ml portable and collapsible cup is made out of 100% food grade silicone material. It's non-stick, flexible and easy to clean. It's space saving and therefore perfect for outdoors or travelling. It's dishwasher safe and BPA free. Simply pop up to enjoy your coffee fix and then collapse back down into a compact disk once finished for easy storage.
Americano Cortado
The newest travel mug from the Americano range is the Americano Cortado. The Cortado is a 300ml tumbler with a grip. It's a durable, single-walled tumbler with a press-on spill-proof lid and silicone grip. The tumbler has a glass-like appearance with exceptional clarity. You can mix and match the colours to create your perfect mug. Made from recyclable PP plastic and silicone.
The Universal Mug
The full colour Universal Tumbler can have any design wrapped around the body of the mug. It's microwave and dishwasher safe and is a great product for everyday use. It's available in a variety of size options with a choice of 3 different lids and the option to have a handle.
Peeta Copper Vacuum Insulated Tumbler
This durable 500ml tumbler is ideal for travel as it fits in most cup holders. The lid is leak proof with an easy flip-open seal design. The tumbler is stainless steel double-wall vacuum construction with copper insulation which means it'll keep drinks hot for 8 hours and cold for 24 hours. The construction also prevents condensation on the outside of the tumbler. This reusable tumbler comes presented in a gift box to make it an excellent gift.
Oregan Travel Mug
The Oregan is a 450ml double walled, stainless steel travel mug with a coloured base, handle, top band and lid. The travel mug has a screw top lid and secure slide sipper to keep your drink safe and stop it from leaking.
If you'd like to discuss any of these reusable cups or more of the options that we can source or supply, please click here to contact us.