Supporting our client's events – Murphy Roadshow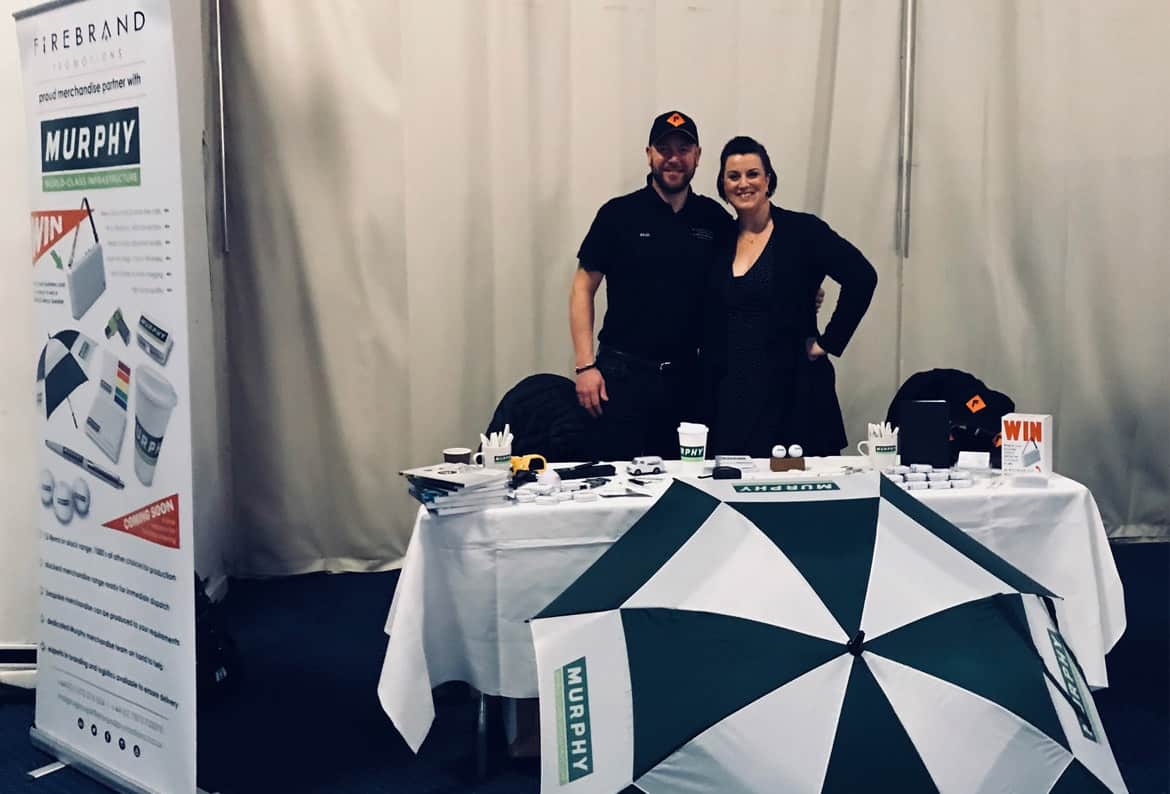 Supporting Our Client's Events
Murphy Roadshow
Our sales & marketing director Paul and account director Crids recently supported one of our clients, Murphy, on their roadshow event. Firebrand are Murphy's preferred merchandise partner, so it was a fantastic opportunity for both Firebrand and Murphy to see how merchandise can add value.
The roadshow was set in 5 regions over 2 weeks. Paul & Crids visited Dublin, Wolverhampton, Bolton, Leeds and London. Each event had an excellent turnout – nearly 1000 Murphy employees attended overall.
The Murphy leadership team all spoke about the company goals, the ten year growth plan and took questions from employees in a really open, accessible way. The event also consisted of break out sessions with the training team, lunch and then a motivational talk with an ex RAF jet fighter pilot, Mandy Hickson.
Over the 2 weeks, orders were taken, processed and delivered in hours rather than weeks meaning they could use their new merchandise at the roadshows.
Crids stated that "It has been an absolute privilege being part of it and meeting so many fantastic people. Well done to all the exceptional folks that put the show together, worked tirelessly behind the scenes to make it run so well, to all the Murphy team who came along to take part, the guys and girls who presented the training sessions and those both from J. Murphy and Sons Limited and Mandy Hickson who gave speeches… it was all fantastic and I know I'm totally wowed by the whole experience"
Overall, it was a great success, very well organised. Crids & Paul were so glad to be a part of it and to support and network with the Murphy team.