Stress Relief Promotional Products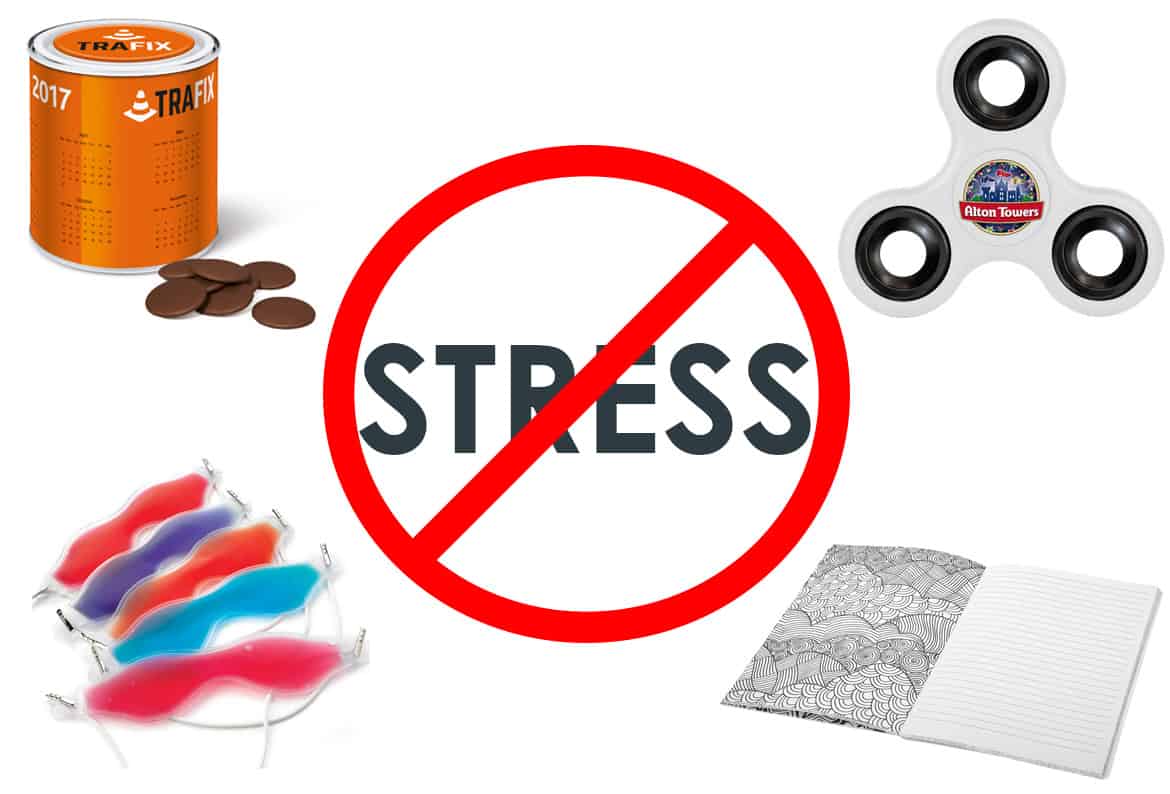 Stress Relief Promotional Products
If you invest in stress relieving promotional products, it shows your consumers that you care about their personal health. Whilst the classic stress balls are excellent promotional products and come in all shapes and sizes, we've put our heads together for some alternative stress relievers.
Cooling Gel Filled Eye Mask
The ideal energiser after a hard day at work is the soothing, refreshing and relaxing Cooling Gel Filled Eye Mask. It's also perfect to help with headaches. Simply put them in the fridge to cool them down and then use them straight from the fridge. They're made with Phthalate free PVC and have a non-toxic glycol base gel. These are great for pharmaceutical or therapeutic promotions.
Chocolate
Chocolate is an excellent, well-known stress reliever! Whilst it's a definitely go-to stress reliever for a lot of people, dark chocolate is also known to have health benefits. Promotional chocolate can make a great promotional gift for those who want to indulge and is the perfect treat any time of year. Click here to explore some of our confectionary range.
Adult Colouring Book
Adult Colouring Books are known to be therapeutic and have the potential to reduce anxiety. It also helps you to focus and bring more mindfulness. If you're looking for a promotional Adult Colouring Book, we have a Doodle Therapy Notebook that is perfect for your next promotion. You can even pick one of these up when you attend A World of Merchandise 2!
Fidget Spinner
The craze of 2017 is the Fidget Spinner! They're perfect for those who fidget too much or lose concentration easily. Proven to improve productivity, release stress and keep the hands and mind active. The Fidget Spinner is definitely one to consider for your next marketing campaign. We now have Fidget Spinners available with LED lights too to help make your marketing campaign stand out even more!
Get in touch!
If you want to discuss stress relieving promotional products, get in touch now!