Race Day Branded Merchandise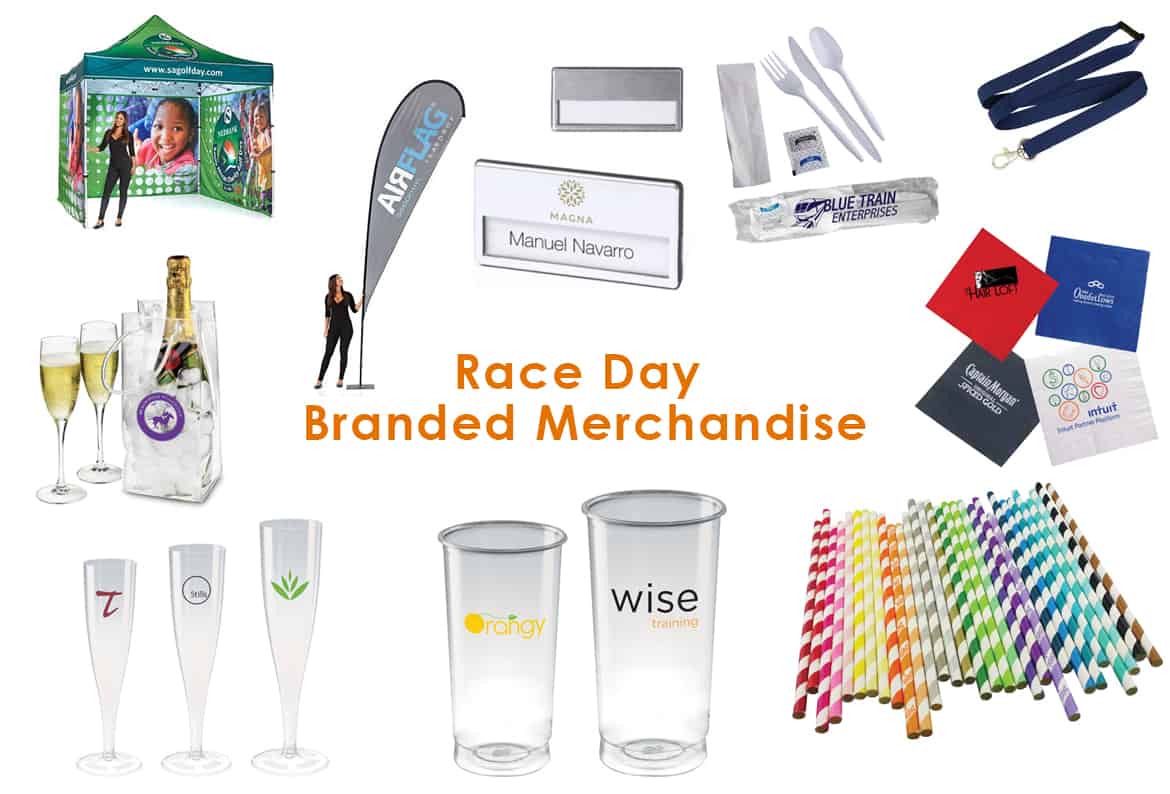 Race Day Branded Merchandise
Each year, many venues across the UK host a race day event. Many of which usually include a Ladies Day the day prior to the big renowned race. Meaning, there are two events per racing occasion where your brand can increase it's exposure…
At Firebrand, we can help to supply your brand with race day branded merchandise.
Drinkware
Throughout the day, people will be drinking and throwing away their cups. Some may reuse their cups and some may not. We can supply reusable or disposable plastic hi ball cups, plastic champagne flutes and paper straws.
When people are buying champagne and prosecco, they'll most likely require an ice bucket. Give people a bottle cooler carrier which guests can keep with them and carry around your brand. These are a great reusable product which can be used time and time again.
Food and eating accessories
Throughout the day, guests are likely to pick up some food from one of the food stands. Ensure they're kitted out with napkins and cutlery. Both of which can be branded with your logo.
Event accessories
For staff, we can help to supply you with name badges, lanyards and clothing. You can preview how we used merchandise at our own #AWOM2 event by clicking here.
We also are able to supply you with gazebos and marquees which are a great, reusable product that will help to increase your brand exposure.
To pin point different locations of the venue, advertise certain food and drink bars or other important parts of the race day, we can supply banners in many different shapes and sizes.
If you'd like to discuss race day branded merchandise ideas further or require a quote, please get in touch.