Promotional travel accessories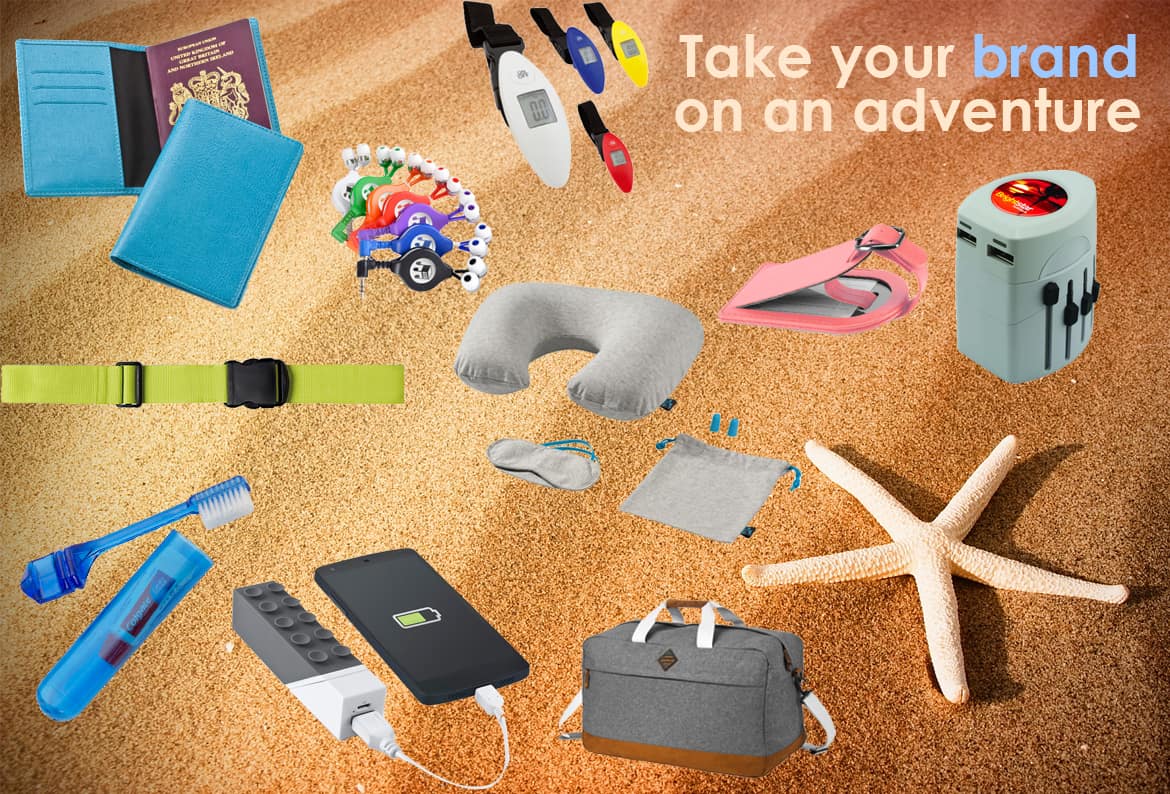 Promotional Travel Accessories
Passports are out, sunglasses are on and suitcases are at the ready! It's safe to say that everyone is getting set for the holiday season. Whether you're going by plane, boat or car, we've got the must-have promotional travel accessories to help get your brand out there.
Take your brand on an adventure!
Travelling can bring you some of the most amazing experiences, especially as you discover new places and cultures. Regardless of the way you decide to travel, you still have to protect yourself from losing your documents. At Firebrand, we've got passport holders with room for your documents. Our passport holders come in a wide variety of colour choices which can match with your brand's design.
When it comes to luggage, you can either add your logo to travel bags or suitcases. However, if you're on a tighter budget, you can supply passengers with suitcase accessories! Your brand can be the reason a passenger's belongings are kept safe with luggage straps and name tags. These accessories offer an excellent branding area and increase brand exposure to other passengers.
It's an inconvenience when you have to pay more money than you were initially meant to. We've all been there (well almost!) when your suitcase is a tiny bit overweight. Your brand can help to avoid the airport panic by supplying digital luggage scales. They're easy to pack in your suitcase or hand luggage. They're even reusable for each holiday which will give your brand continuous recognition!
Whether you're waiting around in the departure lounge or you're on your flight, a pair of headphones or earphones are a must for music or films. You can even provide your recipients with noise reduction headphones to help them sleep better or focus solely on their in-flight entertainment.
In any case, no one wants to get off a long-haul flight with a sore neck or no sleep. You can be the brand with a solution and provide travellers with neck cushions, eye masks and ear plugs.
Need to charge your device? We've got travel adaptors and power banks to ensure that you never run out of battery whilst you're on the go. If you're not near a charging port for most of your trip, we've got solar panel power banks so you don't have to rely on finding an electricity port!