Light up your brand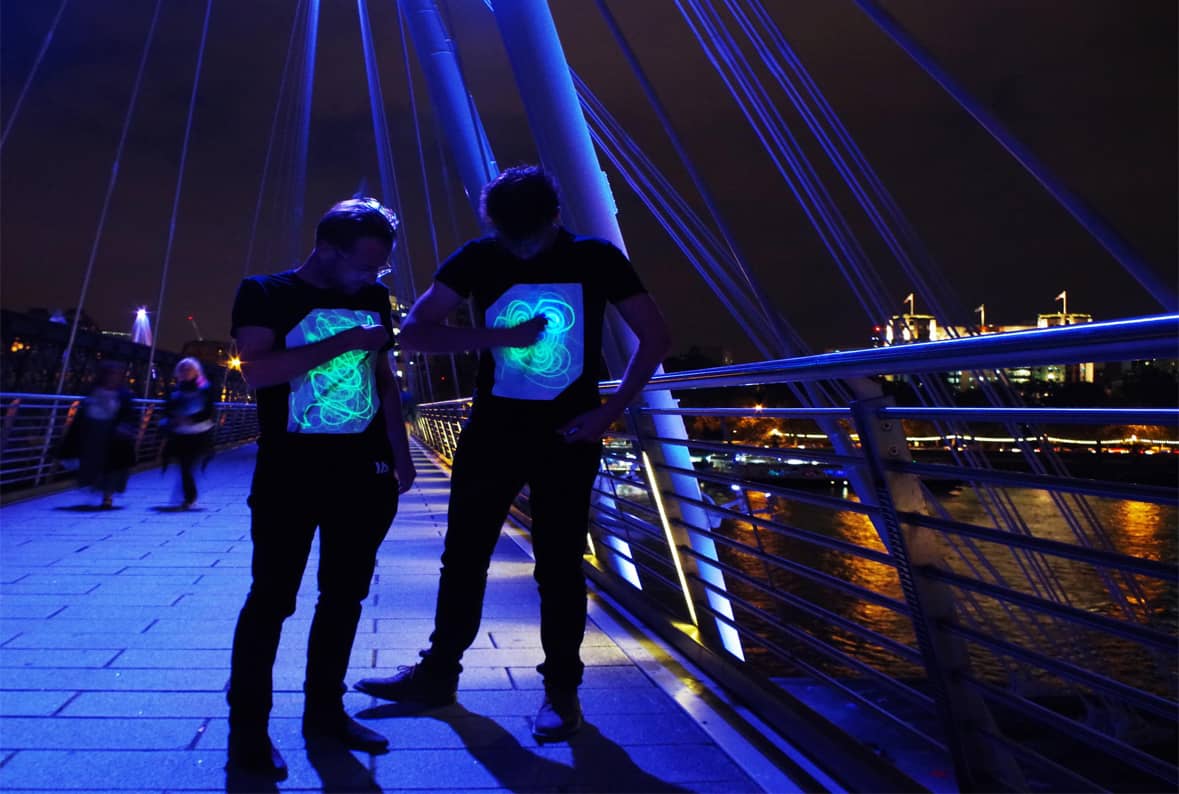 The Ultimate Interactive Promotional T-Shirt
This year we've introduced an exciting new promotional t-shirt to the range that allows your brand to reach its full exposure. As seen on Dragon's Den, the interactive glow in the dark promotional t-shirt is a great product for both adults and children. The t-shirt has a large glow canvas for your customers to enjoy hours of drawing and offers a branding area for your logo to be embedded. The glow canvas area is even customisable! Simply change the shape of the canvas or add your logo elsewhere on the garment.
Complete with a bespoke glow ink, making your drawings glow up to 10 times brighter than standard glow inks. Your drawings fade after 5-10 minutes, allowing your customers to be consumed in re-creating their designs continuously. When it comes to drawing on the canvas, simply use the UV keyring that comes included with the t-shirt. Alternatively, your mobile phone torch or a laser pen works just as well for drawing. Want to maximise your glow? The higher the UV output and more direct the light is, the brighter the glow will be.
The t-shirt comes in a variation of 15 colour options – great for matching to your brand's logo. The glow ink is currently available in peach and green (green is the brighter one!). The t-shirt allows your brand to be seen in the day and glow by night so you never miss an opportunity to increase your brand exposure.
Interested in this product? Get in touch now.