Promotional Speakers – Make Some Brand Noise!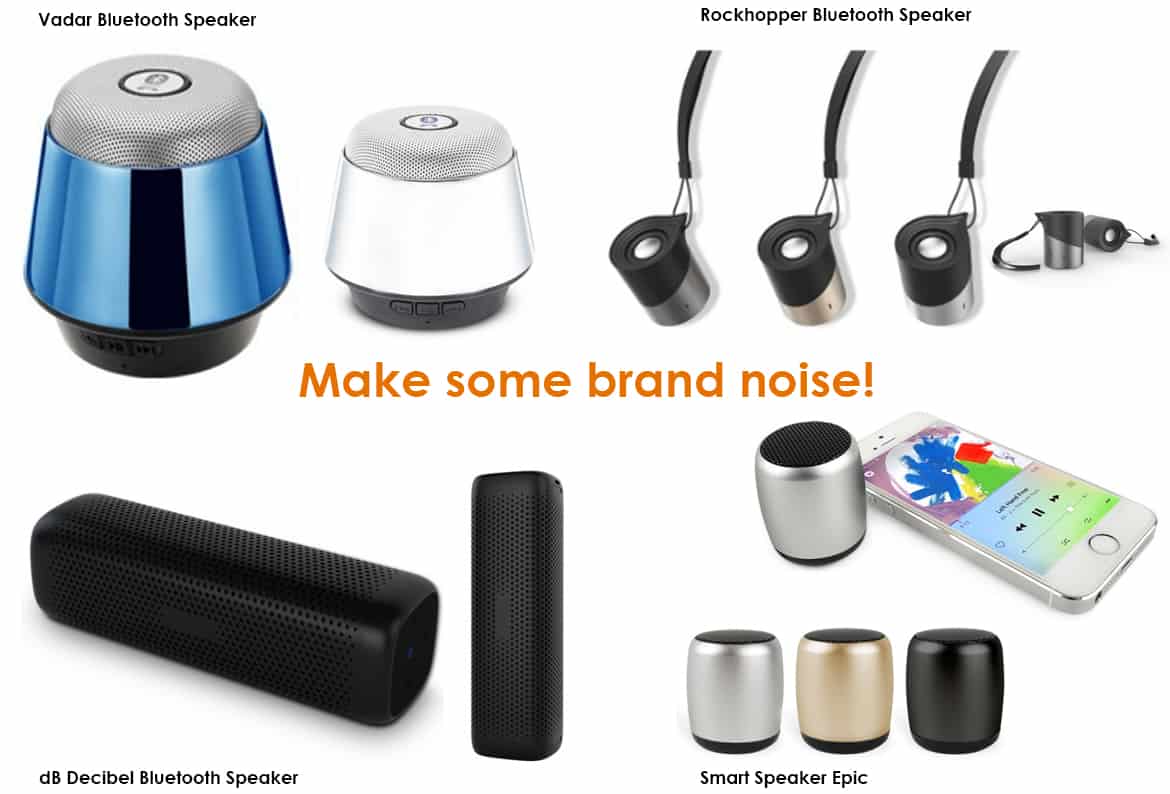 Promotional Speakers – Make Some Brand Noise!
Looking to impress your clients with a great corporate gift? Promotional speakers are an excellent branded product to use as a giveaway.
Speakers are great for most target demographics as many people love playing their own music, favourite artists and songs.
We've put together several of our favourite branded speakers that will allow you to make some brand noise and increase your exposure!
dB Decibel Bluetooth Speaker
The dB Decibel Bluetooth Speaker has a 15W output which offers great sound and a microphone. It features a two-speaker driver or stereo sound and one passive radiator for deep base. The speaker has a metal finish and a high-end designer look. The speaker is rechargeable via USB.
Vadar Bluetooth Speaker
The Vadar is a Bluetooth speaker with a premium zinc casing and a beautiful UV finish. This promotional speaker offers up to 6 hours of constant playback.
Rockhopper Bluetooth Speaker
The Rockhopper is a mini Bluetooth speaker with surprisingly big sound. Features a cool design with a contrasting black soft-touch rubber finish and anodised aluminium. The Bluetooth can reach up to 10 metres.
Smart Speaker Epic
The Epic is a pocket-sized speaker that has an impressive 3W speaker encased in premium aluminium. The Bluetooth range is around 10 metres and has a 3-4 hour battery life – perfect for using on the go! Although small, the Smart Speaker Epic really packs a punch.
If you're interested in any of our branded speakers or would like to see more, get in touch with our friendly sales team by clicking here.