Promotional products for pet nutrition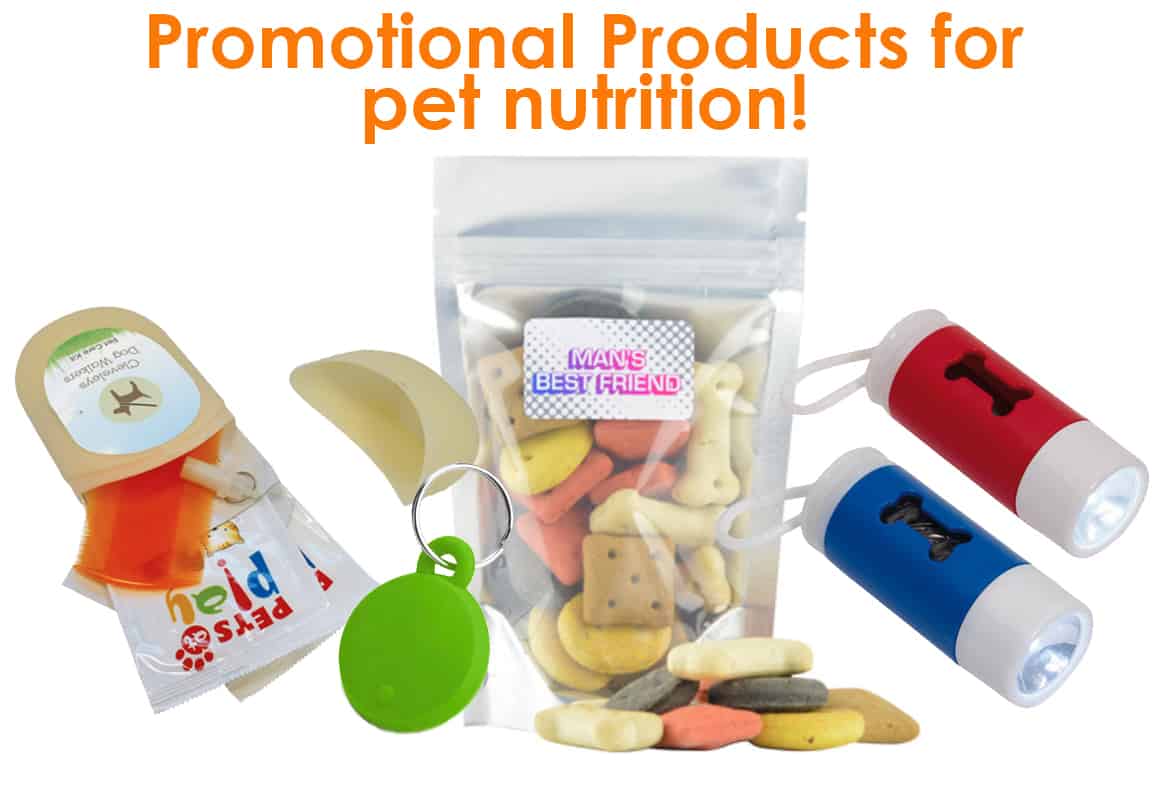 Is your business in the pet nutrition sector? Are you looking for a stylish way to promote your brand? Branded pet products make a great promotional gift for animal lovers and are a vital addition to the marketing of your business. We've put together a great list of promotional products for pet nutrition.
Torch
Dogs need at least one walk a day to maintain a healthy lifestyle. If your clients work all day and need to walk the dog in the evening, make sure they're fully equipped with a torch. It comes complete with waste bags, making it great a promotional product for dog walking. A strong white LED light with an on/off twist mechanism, plastic body with a bone shape slot to pull out bags. The torch offers an excellent branding area for your brand to reach great exposure.
Trace it keyring
Ever had the panic that your pet has gone missing? Give your clients a trace it keyring to add to their pet's collar. The device is app controlled and works with iOS and android devices. A handy must-have promotional product, especially for puppy and cat owners. An excellent promotional tool that will get dog walkers talking and in return will help your brand to reach full exposure.
Bags of treats
How about giving your client's a bag of treats for their pet? This will help them to save money and you get to keep their pet happy! The treats are sure to go down as an excellent promotional product. They'll have your brand being remembered and recognised in no time.
Pet care pebble kit
Not only have we got a great range of pebble kits for our daily needs, but we've also got the pet care pebble kit. The pebble kit is an excellent giveaway for pet nutrition. It comes complete with a flea comb, 2x waste bags, disposable gloves, 2x pet wipes and 2x refreshing wipes. The pebble kit offers a great branding area and is available in a wide variety of colours to ensure you're keeping your branding consistent. You can contact us to find out about our other pebble kits.
If what you're looking for isn't on our list, get in touch to see how we can help.