Keep cool with promotional products for outdoor events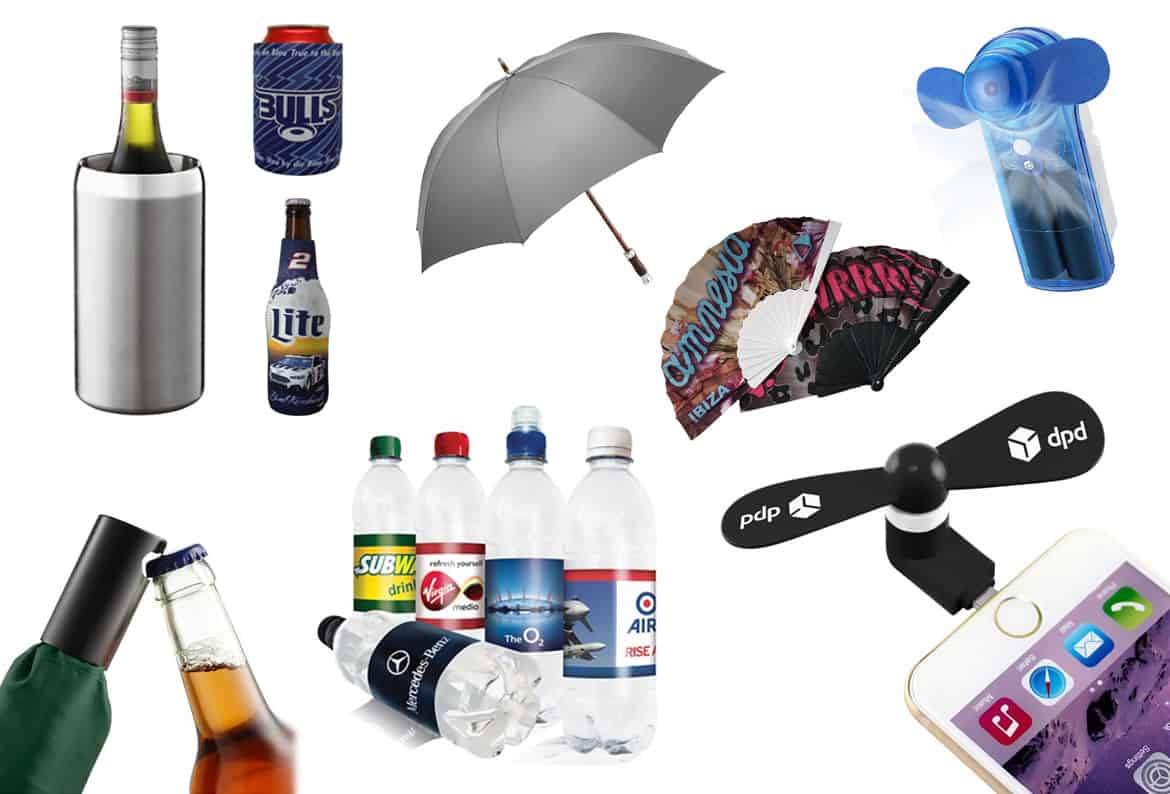 Promotional Products for Outdoor Events
Summer is the perfect opportunity to host an outdoor event. The barbecue season has begun, garden parties take place and companies, charities and organisations put on marketing events. Promotional products for outdoor events are essential for these events to help keep people cool in the heat of the moment.
When you're planning your event, you're always relying on the weather to stay sunny for you. If the weather is good, then you'll need a way to keep you and your guests cool and comfortable. However, if the rain does start, you'll want to be prepared and equipped with umbrellas! Add your logo to the umbrella so that when your guests take them home with them, your logo will continue to gain recognition. If it doesn't rain, give the umbrellas as a gift in a goody bag or give them out to use as shade! We've even got umbrellas with bottle openers on the handles… Perfect for a summer outdoor event.
You'll want to keep your drinks cool and refreshing throughout the day so how about a branded ice bucket for each table. Otherwise, you could always try neoprene bottle or can coolers which your guests can take home with them and use on another hot summers day!
Promotional water bottles are excellent for showing off your brand's design and water always goes down a treat! Our bottles of water offer a large branding area and a wrap print.
If the heat is getting too much, a fan is the best thing to give to your guests. We've got an excellent range of promotional fans; whether it's a hand fan, a phone fan or a handheld fan, you'll definitely be kept cool. Fans are excellent promotional products as they're reusable and can be taken on holiday with your guests or even on the daily commute to work!
Looking to discuss event merchandise to give away at your next event? Contact us to see how our promotional products for outdoor events could work for your brand!
A World of Merchandise 2 – Your Brand Matters
On the 26th September, you'll be able to find the Firebrand Promotions team at Mercedes-Benz World, Weybridge. We'll be showcasing 1000's of products. It's the perfect opportunity to see event merchandise in use! You can find out more and register for your place online by clicking here.