Printed Roller Banners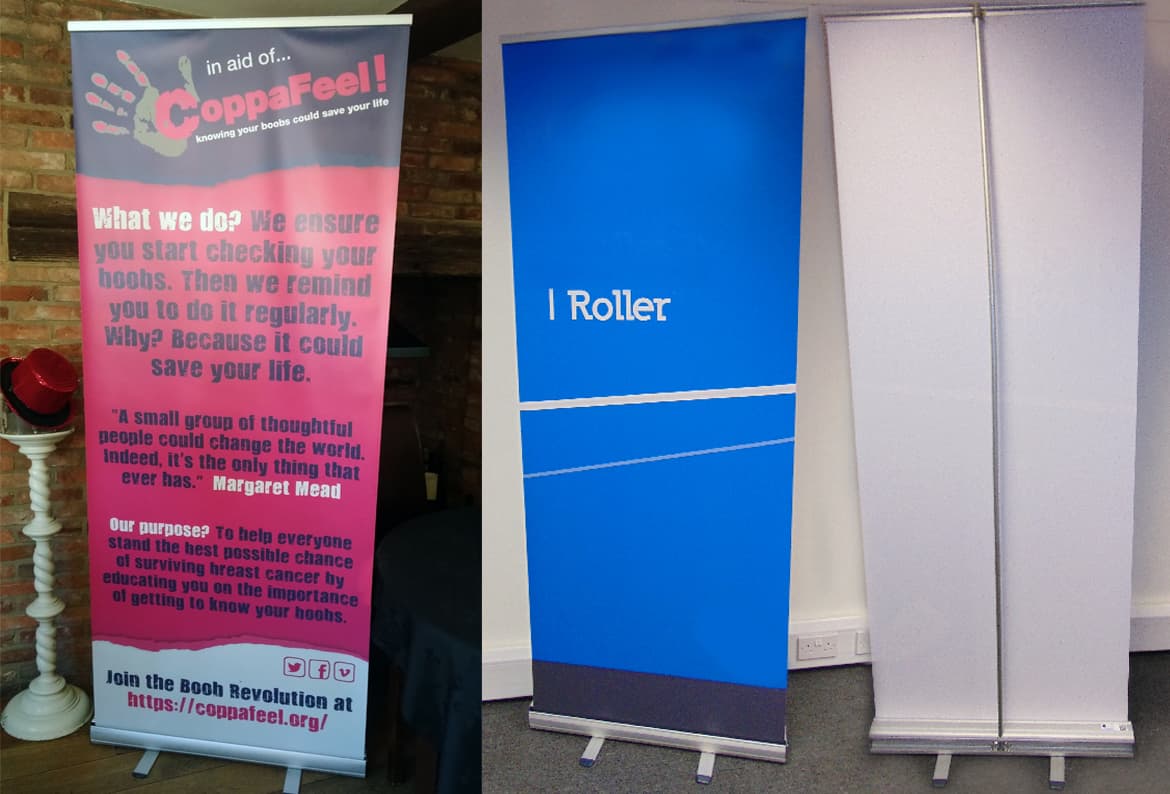 Make an impact with Printed Roller Banners
Are you looking for a way to promote a new product or your service at an event? Printed roller banners offer a great solution.
What are roller banners?
Roller banners are large canvases with a generous print area for your eye-catching design. The canvas is attached to a sturdy base.
How do you store roller banners?
When it's not in use, the banner rolls down and is housed within the base. When it's needed, you can simply pull it back up and it's ready to go. Each printed roller banner comes with a carry bag for ease of transportation and storage.
How do you set up a roller banner?
Roller banners are easy to transport and can be set up in a matter of minutes. It only takes one person to set them up, which is always handy when you have various things to prepare at a trade show.
Why should we use printed roller banners?
Roller banners increase visibility of your stand at an event. They are a great way to get your message to clients and prospects. You can use an attention-grabbing image and wording along with your logo to capture people's interest. They're a great way to increase the footfall at your exhibition stand.
Where can I use a branded roller banner?
You can use a roller banner in several places. They're a versatile product so they can be used in offices, reception areas, shops, trade events. Your artwork will determine if you plan on using the banners for short or long term use. Short term may be for temporary messages, guidance and discounts whereas long term could display a product of yours, your USP or your service. We recommend using artwork that will allow you to use your banner for a long time. This will help to avoid it from reaching landfill.
What size is a roller banner?
Roller banners are available in a range of sizes. However, the most popular is the 2m x 80cm one. Extra wide display stands are also available. They are lightweight and can be printed single or double sided.
If you would like a quote on printed roller banners for your brand, please get in touch with us on email or phone +44 (0) 1372 376554. Full contact details are available here.