New Branded Pen Options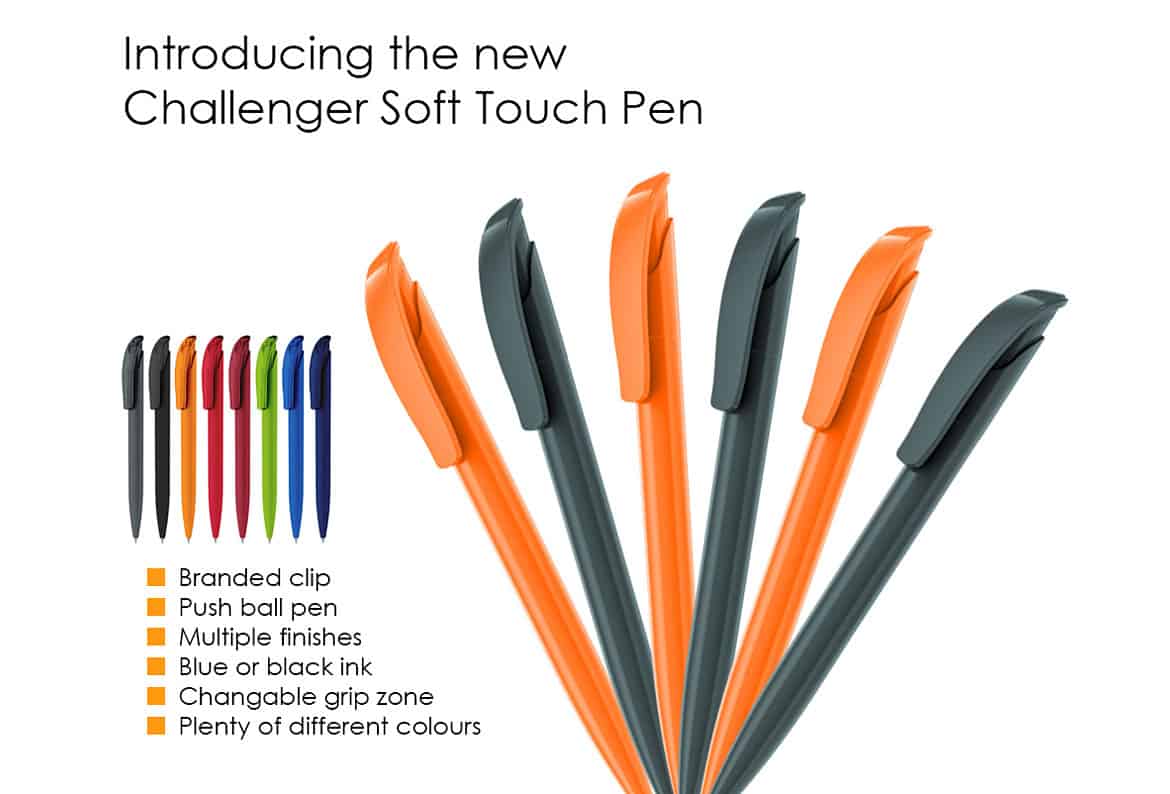 Branded Pens
Firebrand have a massive range of branded pens for you to personalise with your logo which you can view on our website.
Introducing the new Soft Touch Challenger Pens!
Our latest pen is the Soft Touch Challenger Pen! It's brilliant to brand your logo with and give to customers and team members. We stock plenty of colours and a glossy polished finish to choose from, the Challenger offers endless possibilities. Not only that but this pen can take blue or black ink with a variety of pen nibs. Interested in this item? Please click here and contact us for more information.