Mollie's Promotion to Account Director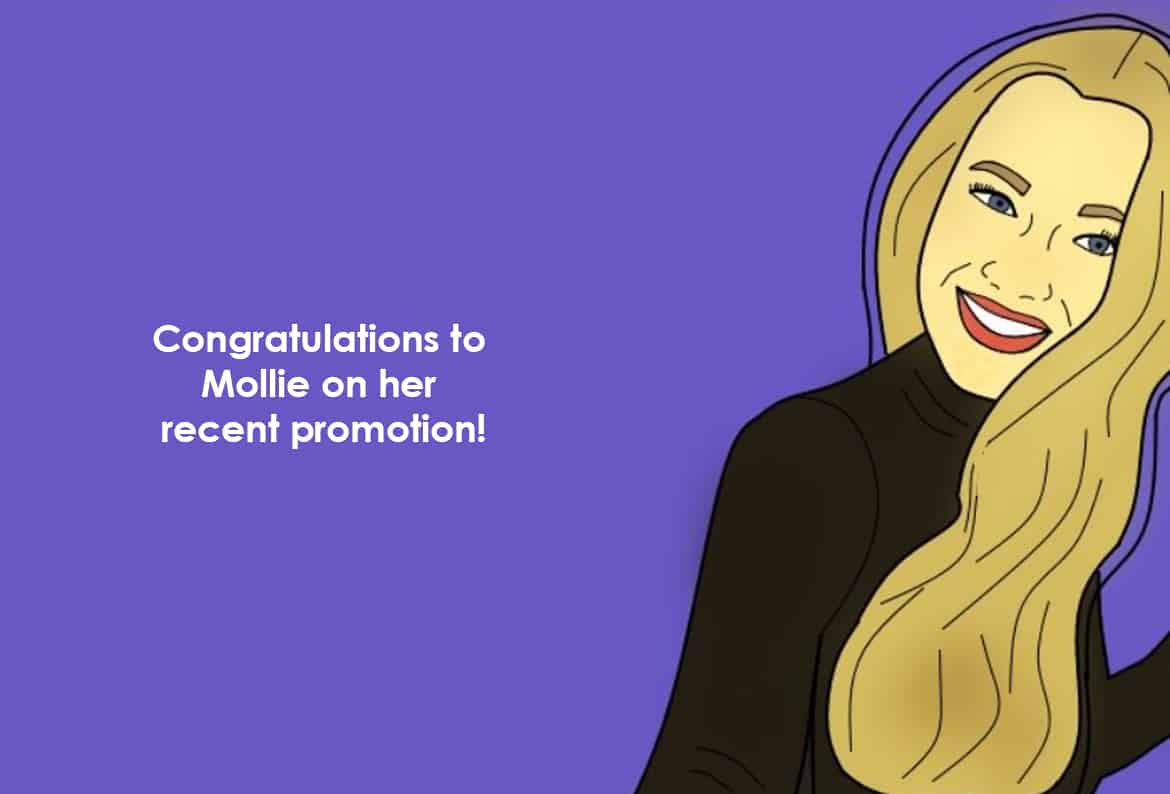 Mollie's Promotion to Account Director
We're pleased to announce that Mollie Shingler has been promoted to an Account Director at Firebrand. Mollie has been with the company for almost 5 years and started her career as a Sales Co-ordinator before progressing to the role of Senior Sales Co-ordinator in June 2019. Mollie's promotion has come at an exciting time for the business, and we wish her every success. As a business Firebrand is currently developing too with our own eco-initiatives,  including our recent Climate Wise collaboration and journey to carbon net zero together with our Eco Vadis ratings process and ISO accreditations.
We asked Mollie a few questions about her progression.
What do you enjoy about working within the promotional industry sector?
Ultimately, I enjoy seeing visions come to life. What I mean by that is, a client or a prospect can give me a brief, then I can get innovative in my product sourcing. The sustainable range is growing quickly too so it's great that we can get even more creative on eco products now. It's so rewarding when a client places an order based on my suggestions and I get to see that product with their branding become a reality.
What do you like about working at Firebrand?
The team! We're all in support of one another. We are a close-knit team, even virtually we still manage to catch up with one another and share new ideas. If one of us needs a product sourced, a colleague is sure to know where to find it!
I also love meeting new people and getting to know my clients and their brand (s). This knowledge helps us to propose relevant ideas and manage projects on-time, on-budget and on-brand.
What are your favourite products in our eco range?
My top 5 favourite products are…
Seedsticks because I love the idea of growing your brand with them. They are a great giveaway for creating engagement. You get a generous branding area, so on one side of the card, you could run a social media competition for those who are growing your seeds. There are also many seed options available so they really do suit any promotion and demographic.
BE O Bottle is another one I like. It's made of sugar cane so it's completely biodegradable once the end-user is finished with it. Before it reaches landfill, it is fully reusable. It comes in a range of colours to suit many of my client's logos.
I like the Corktopus Wireless Charging Pad too. It's made of Wheat and Cork! They're both eco-friendly materials and work so well together. There is also a matching speaker that you can get too which can be charged by the wireless charger. I love this because it keeps my phone charged just by laying it down on the pad!
Also, not a specific product but our eco confectionery range is great. We have compostable pots and biodegradable packaging. Plus, I like that you can mix and match the colour of your sweets. We had Firebrand branded Eco Pots once with Chocolate Beanies. They were colour matched in Orange and Black to match our logo. Little things like that make such a difference.
I also really like the Senator PLA pens. The Super Hit Bio and the Nature Plus are both biodegradable pens. Plus, Senator use Green energy to manufacture and power their warehouse.
If you would like to discuss any of Mollie's favourite's products, you can click here to get in touch.