The importance of RFID-blocking!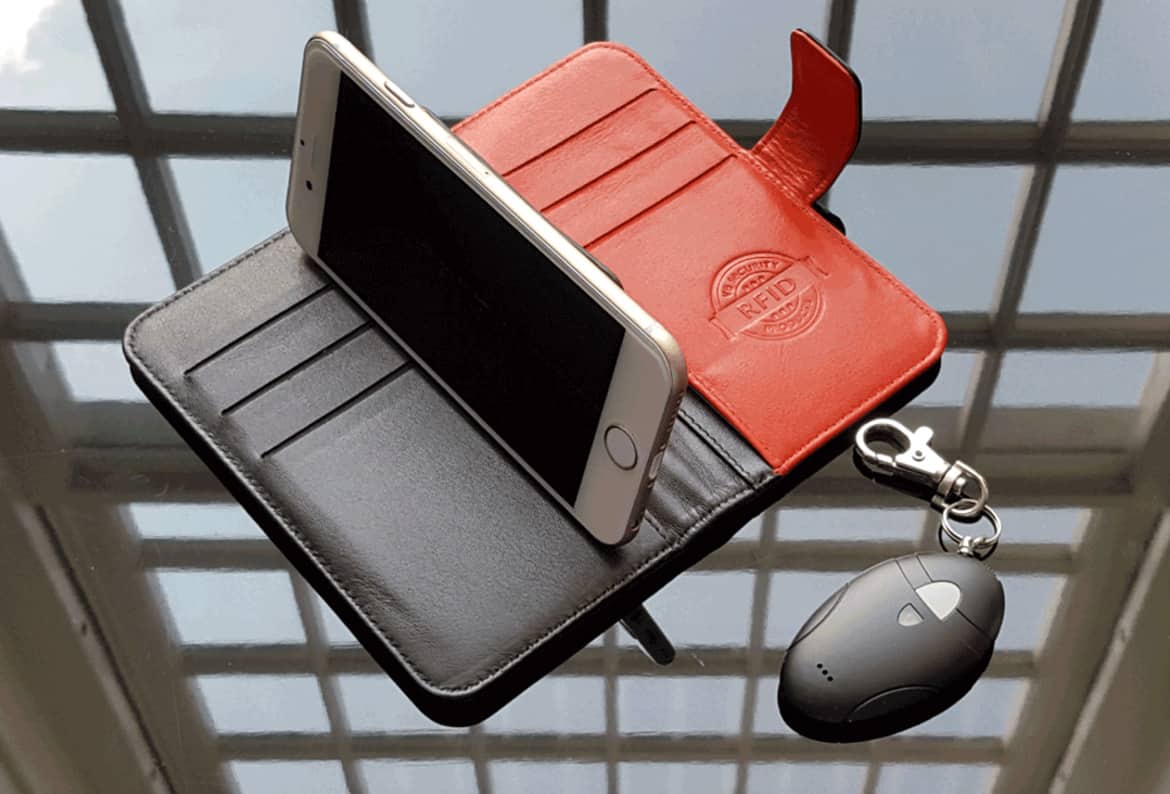 The Importance of RFID-blocking!
We'd never give out our credit card details to a stranger. But then again, did you know that somebody could easily steal your credit card information by simply standing next you? It sounds a little far-fetched but with growing technology and more cards having RFID chips embedded within them, it is possible. The RFID chip is the element that allows you to touch your card onto the reader to pay. Someone could easily scan the wallet in your pocket without you realising it. The simple solution is to use a RFID-blocking card or wallet.
How do RFID-blocking wallets work?
The RFID chips have been causing concerns for years and the use of them is developing. RFID chips work by using radio waves to communicate, they have tiny electromagnetic fields which makes them possible to read without having any communications. Fortunately, radio waves are relatively easy to interrupt and block with an RFID-blocking wallet. The purpose of them is to encase all of your cards in a material that interferes with the radio waves.
Are there any alternatives to investing into a new wallet?
Fortunately, there are such things as card shields, which is the same size as your card and can simply be placed in front of it to shield your RFID chip. You can also get single or multiple card cases which you can fit into your wallet or pocket easily. If you keep your cards in a flip phone case, we can source RFID-blocking flip phone cases too.
Get in touch!
If you want to see how your logo would look on any of our RFID-blocking promotional products, get in touch for a visual and a quote! Or if you want any more information, you can contact us.
A World of Merchandise 2 – Your Brand Matters
On the 26th September 2017, we'll be showcasing 1000s of our promotional products including RFID-blocking merchandise. Don't miss the opportunity to explore and learn about how promotional merchandise can impact your next marketing campaign. If you want to find out more and register to attend, click here!