Golf Day Merchandise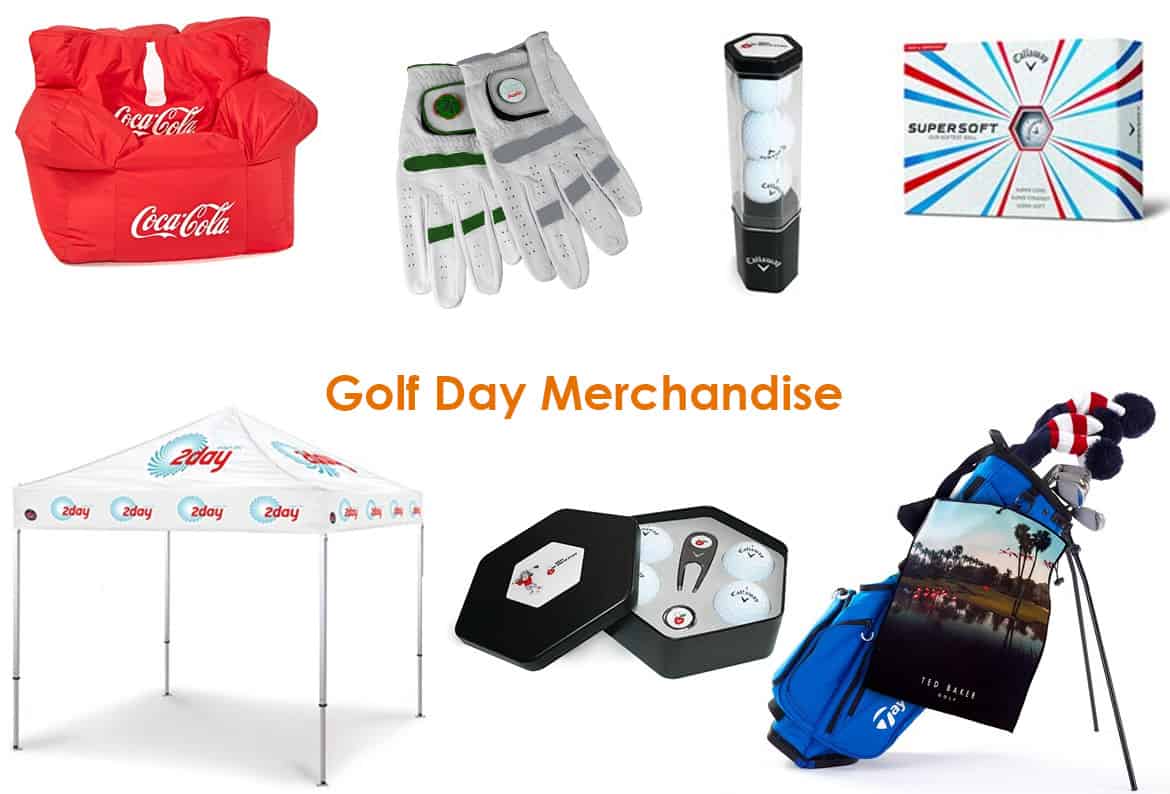 Golf Day Merchandise
Has your brand got a golf event coming up? Don't forget to add in golf day merchandise to your promotional mix of the event.
Golf Gifts
We can supply branded boxed gift sets with golf balls, divot tools, golf tees and various other golf accessories. By giving your golfing guests a branded gift that they can re-use again when playing golf will continue to give your brand exposure even after the event.
Golf equipment
For use on the course, we have an excellent range of golf equipment ranging from golf balls, divot tools, tee markers, umbrellas, microfibre towels and golf cart bags. We can also source brands such as TaylorMade, Titleist, Callaway and Srixon as well as other brands meaning you can dual brand these products with your logo.
Clothing
If you need clothing for brand consistency on the golf course, we have polo shirts, sweaters, outwear and headwear which are all designed for golf.
Course dressing
Branding is an important aspect of your golf day, we have banners, flags, marques, cup inserts and course signs that allow your logo to get seen throughout the golf course.
If you'd like to discuss any of the above product options or any other golf merchandise, click here to get in touch.