Football Merchandise Ideas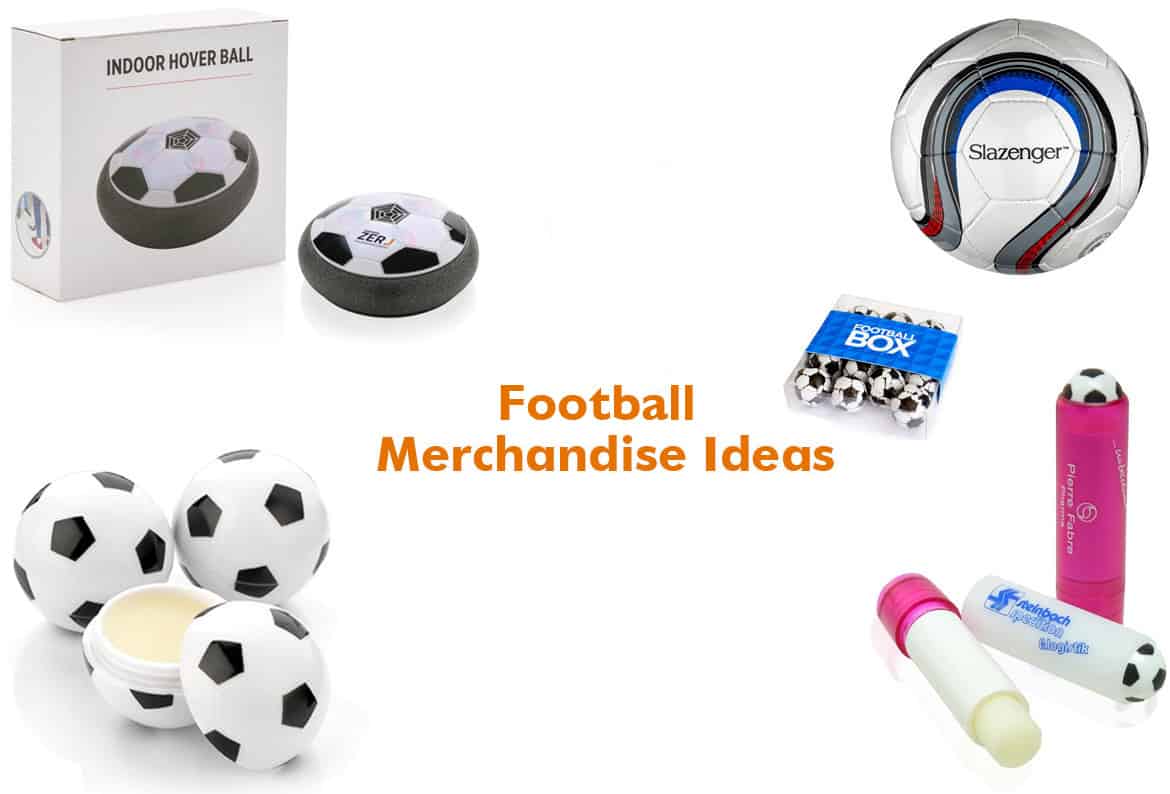 Football Merchandise Ideas
Football is an excellent international sporting event that your brand can get involved in. We've put together some of our favourite football merchandise ideas that could work for your brand…
Footballs
We're able to supply footballs in various sizes meaning that you can giveaway the perfect size to fit your target demographic. We've even got Slazenger balls available in our range for you to dual-brand with your logo, giving your giveaway a premium finish. We've even got a novelty football which is an Indoor Hover Ball. It's an air-powered football with LED lighting. It has a foam bumper so that it doesn't damage walls or furniture if it is used inside. The Indoor Hover Ball makes an excellent giveaway in and around the World Cup season.
Lip balms and sun block
Looking for an excellent giveaway? How about a football shaped lip balm or sun block? We've also got these in various other ball shapes which are perfect for other sporting events. The lip balm itself is vanilla flavoured.
Clothing
Clothing is one of the biggest elements of football from football shirts to scarves and hats. Why not take the opportunity to add your logo to clothing accessories such as gloves, hats, scarves, bags and give them out?
Event merchandise
Another essential for any sporting event are flags, umbrellas, gazebos and/or marques. Each product offers excellent branding space meaning you can show off your design and create brand exposure.
Other product ideas
Looking for other giveaways or literature to help make events run smoothly, here are some of our ideas…
Branded cupcakes
Sweets
Bunting
Paper straws (help fight against plastic waste!)
Pens
Bottles
Notebooks
Mugs
Headphones
Powerbanks
Many more…
Want to discuss our football merchandise ideas further? Contact us to place your enquiry.