Satisfy any sweet tooth with edible promotional products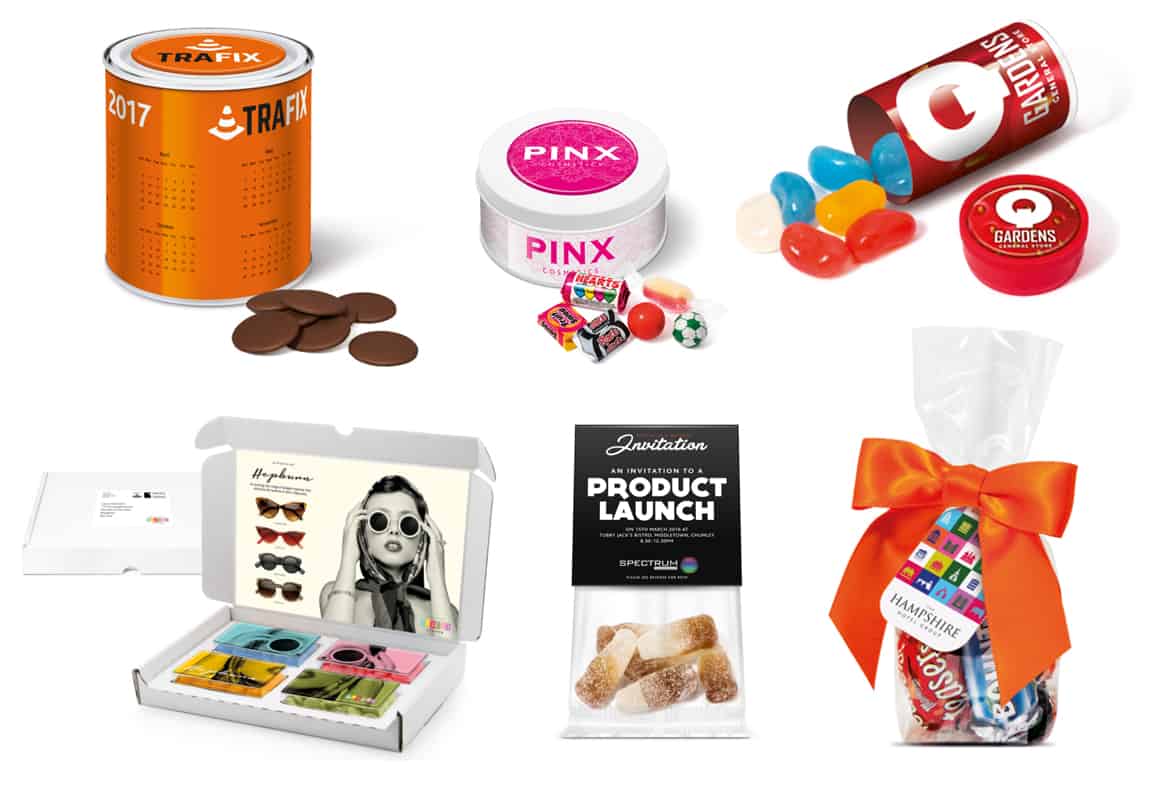 The way to anyone's heart is through the stomach, and our edible promotional products can help to get you there!
We're sure that everyone enjoys a sweet treat once in a while! No matter what the occasion, you really can't go wrong with promotional food. We've got sweets for your next event or to give away to your clients for Easter and Christmas!
We've even got sweets that are gluten free, dairy free and suitable for those on vegetarian, vegan, halal and kosher diets. These mouth-watering gummies are made from real fruit juices and natural colouring. We've also got recognised branded sweets such as 'Millions', 'Jelly Beans' and 'Love Hearts'.
Looking for a packet of sweets to match your brand's design? You can mix and match the colour of your sweets on select products.
Are you worried that your brand's message will only last until the edible indulgence is gone? With customisable and reusable containers, your logo will continue to reach full exposure even after the snacks are gone!
If you're considering edible promotional products for your brand? You can view a select few of our products here or you can get in touch now!
A World of Merchandise 2 – Your Brand Matters
On the 26th September 2017, you'll be able to find us and 1000's of promotional products at Mercedes-Benz World, Weybridge. You can even pick up some off our promotional jelly beans! Click here to find out more and register!