Eco-Friendly Promotional Products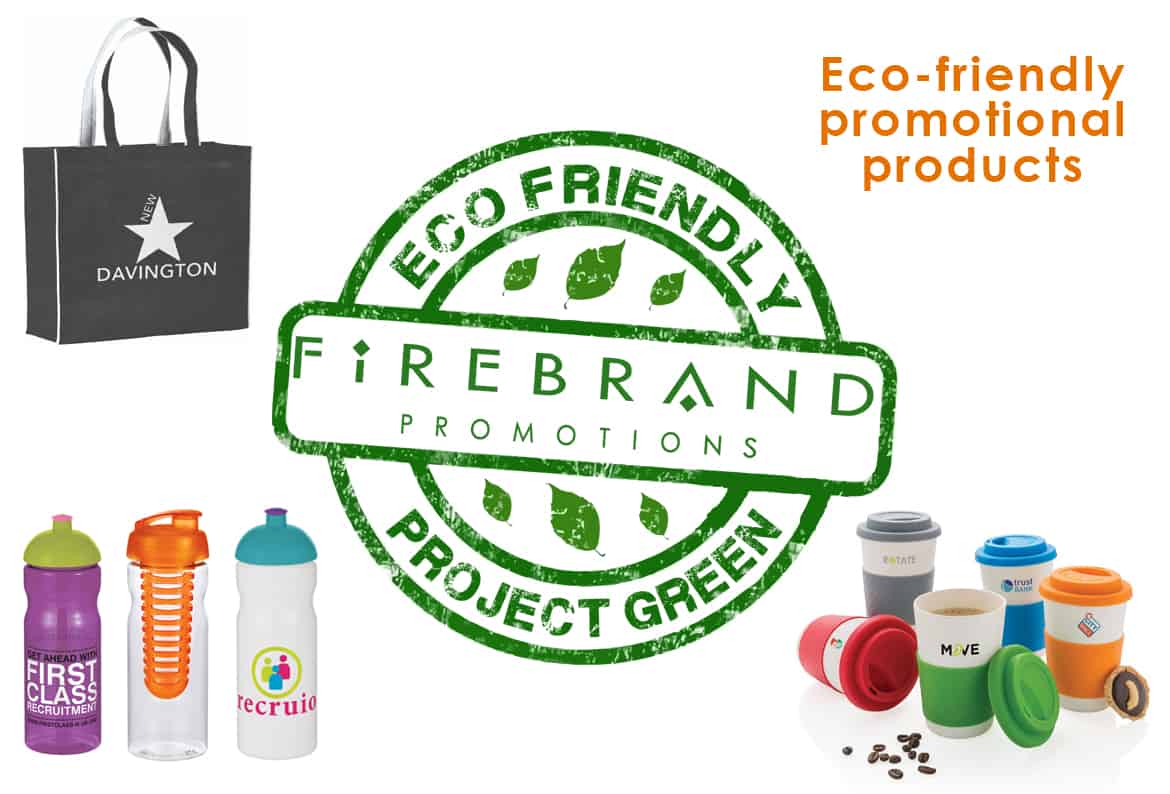 Eco-Friendly Promotional Products
Over the last few months, more and more companies are adapting to an eco-friendlier working environment. For example, restaurants, bars, theme parks and many more other places are now using branded paper straws. You can find out more about branded paper straws by clicking here. There are many eco-friendly promotional products that can help your brand to become that little bit greener.
At Firebrand, we're all working towards making simple plastic swaps. We give out all of our gift packs with a branded reusable cotton shopper. We also use reusable coffee cups and reusable water bottles as one of our giveaways. We see the importance in going greener and strive to help save our oceans and planet. To help drive and remind the Firebrand team of this important focus we have also created the logo and mission statement – Project Green!
In a bid to protect our oceans and the planet from further damage, we've put together some eco-friendly promotional product ideas to swap out single use plastics.
Davington Jute Tote Bag
Our large, environmentally friendly eco tote bag is made from natural jute. When you choose a large, strong bag for your branded bag, they can provide additional usage after your promotion. For instance, the recipient may want to use it as a beach bag, shopping bag, carrying things to work or even for easy storage at home.
Base Sports Bottle
The Base Sports Bottle is a real winner for promotions thanks to its ergonomic design. This British made bottle was designed especially for promotional use. Using a reusable bottle time and time again can help to cut down on single use plastic water bottle waste. To add to the benefits of the Base Sports Bottle, it's also made from recyclable PET material for great eco credentials.
Eco Bamboo Fibre Coffee Cup
Made from naturally grown organic bamboo fibre. The cup comes up with a coloured silicon lid and grip. It's free from any harmful synthetic material. This Bamboo Cup is great as it's highly durable and reusable.
If you'd like to explore more eco-friendly promotional product ideas, click here get in touch and we'll send you an ideas list!