Customised Gift Sets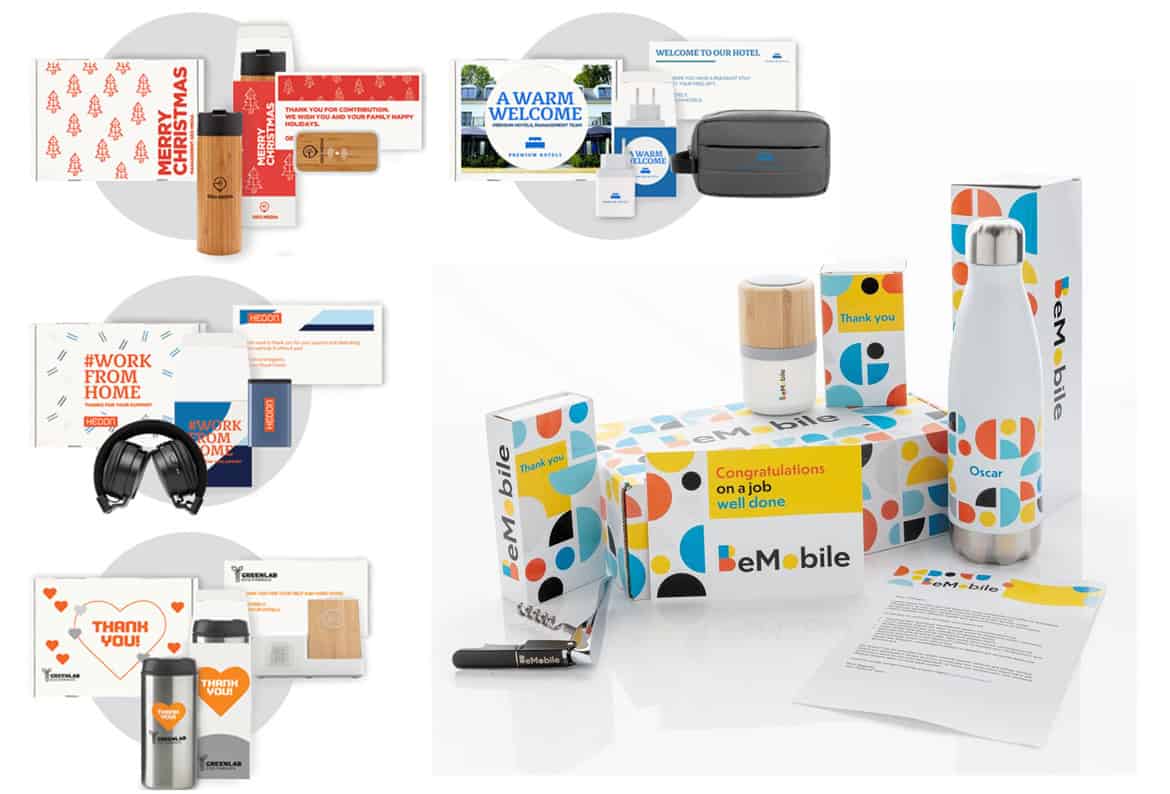 Customised Gift Sets
New to our product offering is our customised gift sets. If you are looking to create the WOW factor with your colleagues and clients, then these gift sets are ideal for your brand.
What is great about these is that they can be tailored to suit any demographic. Plus, they are so versatile that they are suitable for any occasion and can fit into any budget depending on the contents. Whether it is for Christmas, a work from home set, a welcome pack to your venue or company or even just to say thank you, these boxes are perfect for your brand.
There is a simple step by step process to follow when it comes to creating your customised gift sets. Your dedicated account team will be assisting you every step of the way with this process. First, we need to help you choose your items. These can include drinkware, gadgets, and accessories. Then you will need to let us know how you would like to brand these and send over your logo. Plus, one of the items in the box can even be individually personalised with each recipient's name, which will be sure to put a smile on their face. Next step is creating a customised sleeve to go over each product's original packaging. This is a great way for you to get creative with your branding and marketing message. We also can brand the gift box itself to add to the impact. Finally, add your note and message on your choice of A4, A5 or A6 paper to go inside the box. Then send us your recipient's home addresses and we will do the rest!
If you'd like to discuss our customised gift sets for your brand's next mailout giveaway, click here to find our contact details and get in touch.