Custom Branded Socks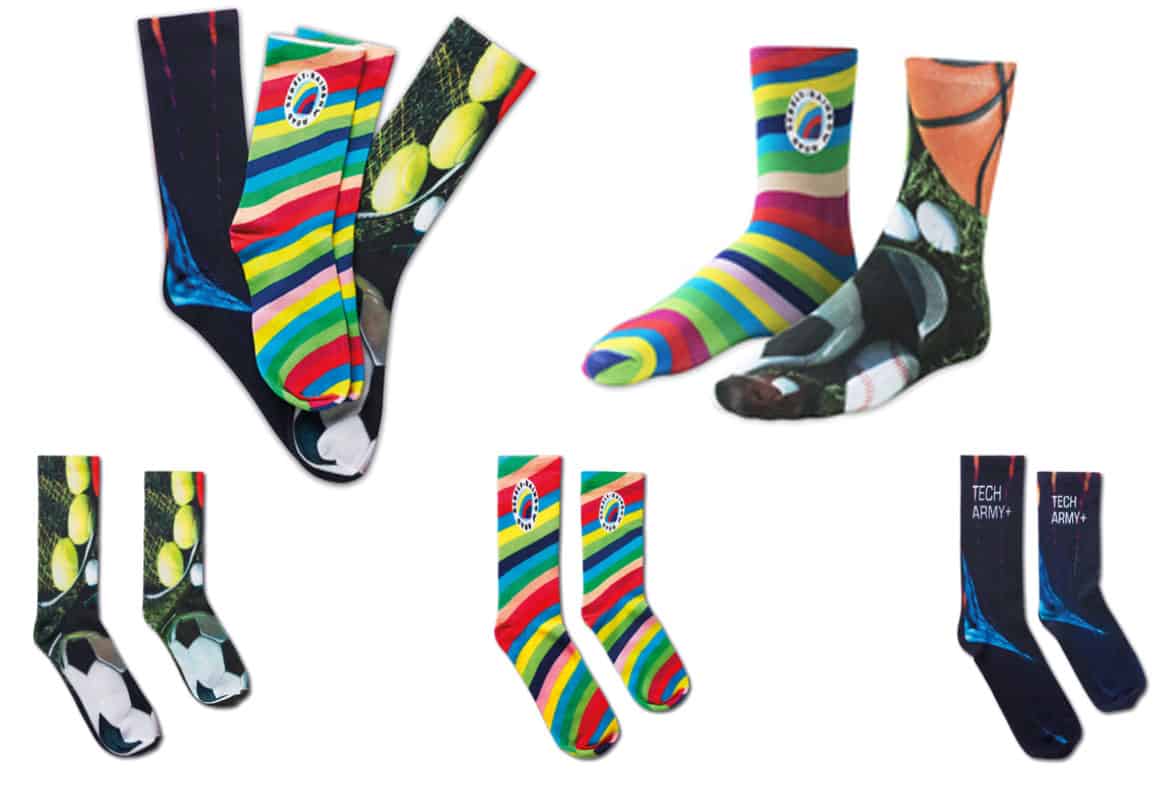 Custom Branded Socks
Are you looking for a branded, cost-effective giveaway? Our custom branded socks make an excellent choice! They're a great way to create a lasting impression from an event giveaway. Plus, they're also compact in size which makes them great for mailing campaigns!
Our branded socks range allow you to get creative with your brief and artwork. The branding area on our socks allows room for a fully customisable and bespoke sock style. Plus, we have packaging options available to add the finishing touches! With the branding area available on both the socks and packaging, it gives you plenty of room to get your marketing message across.
Eco-Friendly Branded Socks
If like many companies and individuals making the positive changes to go green, our custom branded socks can play a part in this. Bamboo branded socks are available as part of our merchandise offering. There are many benefits to using Bamboo as it's a renewable resource which is strong and durable. As it's one of the fastest growing plants, it can replenish itself within a year. It also absorbs more Co2 form the air and releases more oxygen which improves the air quality.
If you'd like to discuss custom branded socks for your next promotion, please click here to find our contact details and get in touch.