Cold and flu branded merchandise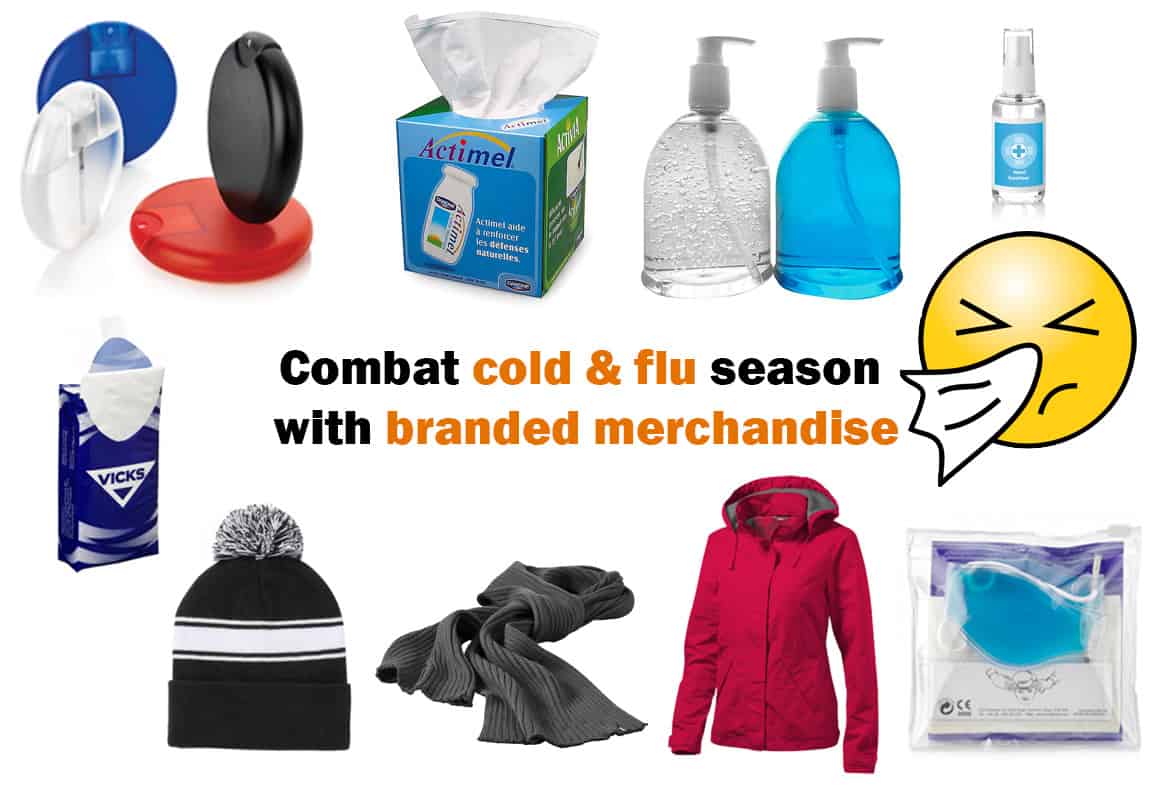 Cold and Flu Branded Merchandise
Following the BBC releasing a news article on the 'Aussie' flu, we've decided to put together some cold and flu branded merchandise solutions that can help to reduce your clients or staffs risk of catching flu. Or, if they've already caught a cold or flu, our merchandise can help to get rid of it faster!
Tissues
We are able to supply tissues in poly wrapped packets or in boxes. They make an excellent, more hygienic alternative to carrying around and using a handkerchief. Packs of tissues are excellent for keeping in pockets or bags. Whilst boxes of tissues are perfect for your clients and staff to keep on their office desks enabling your logo to stay in full view.
Hand Sanitisers
Hand sanitisers can come in various different containers, whether you'd prefer a spray, pump or bottle, we're able to supply them. Hand sanitisers are excellent for carrying around for an easily accessible sanitising solution. They act quickly to kill micro-organisms on hands allowing your clients and staff to keep clean. Hand sanitisers also work well as a giveaway to give to your clients at events or in goody bags.
Man-Flu Kits
Man-Flu can manifest itself in many ways and can also lay dormant waiting to strike at any time. To show that you and your brand doesn't have a total lack of sympathy for man-flu sufferers, you can now give out a handy little pack to your clients as a promotional giveaway. The pack includes a pack of tissues, cooling eye mask, forehead thermometer and man-flu survival information card.
Warm Clothing
It goes without saying that keeping warm in the winter will help to reduce the risk of catching a cold. Ensure your brand is prepared with warm coats, hats and scarfs for your staff – all of which we're able to supply. We can also supply premium outdoor clothing brands which will give your branded clothing extra value.
Interested in adding your logo to cold and flu branded merchandise? Contact us today to place your enquiry.