CIPS Sustainability Index Rated Supplier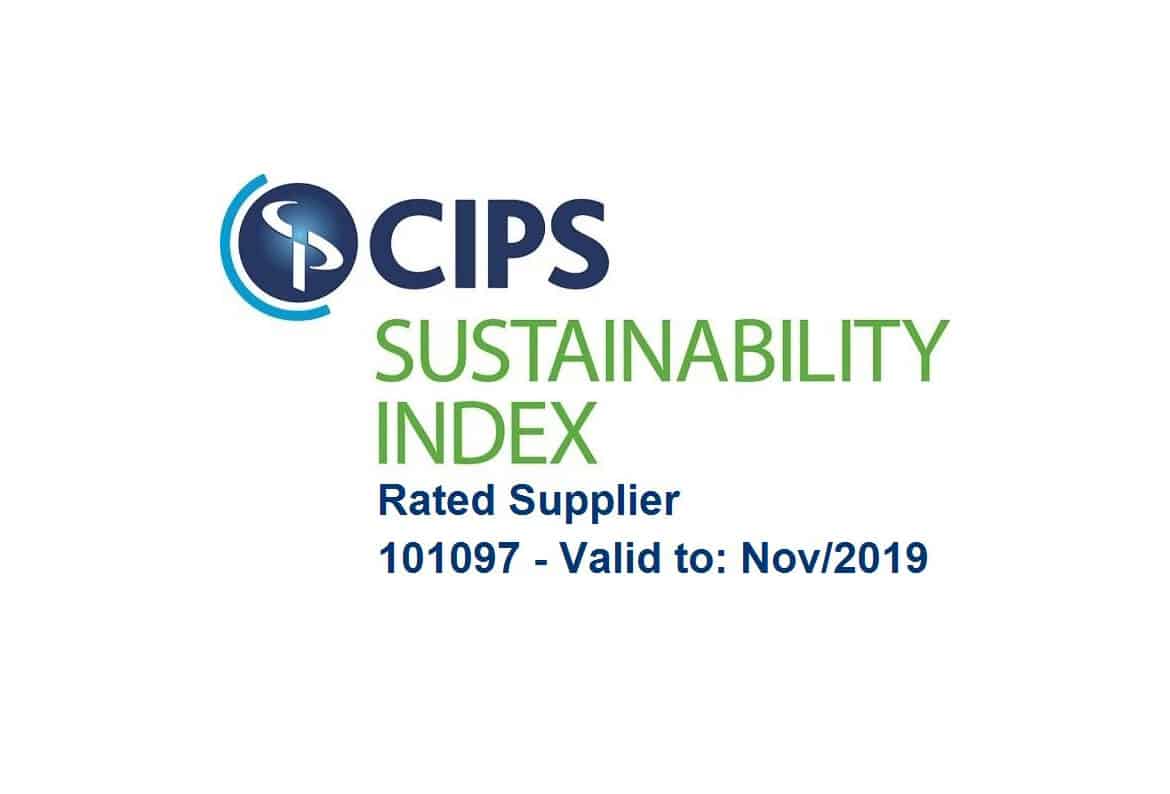 CIPS Sustainability Index Rated Supplier
After a request from one of our key accounts to supply a certificate to prove that we're a CIPS Sustainability Index Rated Supplier, we took it upon ourselves to apply. After the application process, we have been proudly accepted and certified as a Rated Supplier.
In a Business environment, a sustainable business is defined as an enterprise that has no negative impact on the global or local environment, community, society or economy. The CIPS Sustainability Index breaks down sustainability into three sections.
Social
Social sustainability typically embraces the key areas of Employment Practice, Corporate Citizenship / Philanthropy, People Management and Development, Human Rights Compliance and Social Factors within the Supply Chain.
Economic
Economic sustainability typically embraces the key areas of Corporate Governance, Financial Robustness, Innovation Capacity along with Business Integrity and Ethics.
Environmental
Environmental sustainability typically embraces the key areas of Environmental Management. Greenhouse Gas Emissions, Energy Consumption, Waste Management, Water Management, Sustainable Sourcing and Materials and Resource Utilisation.
You can find out more about the CIPS Sustainability Index from the CIPS Sustainability Index website.