Bringing your brand A World of Merchandise 3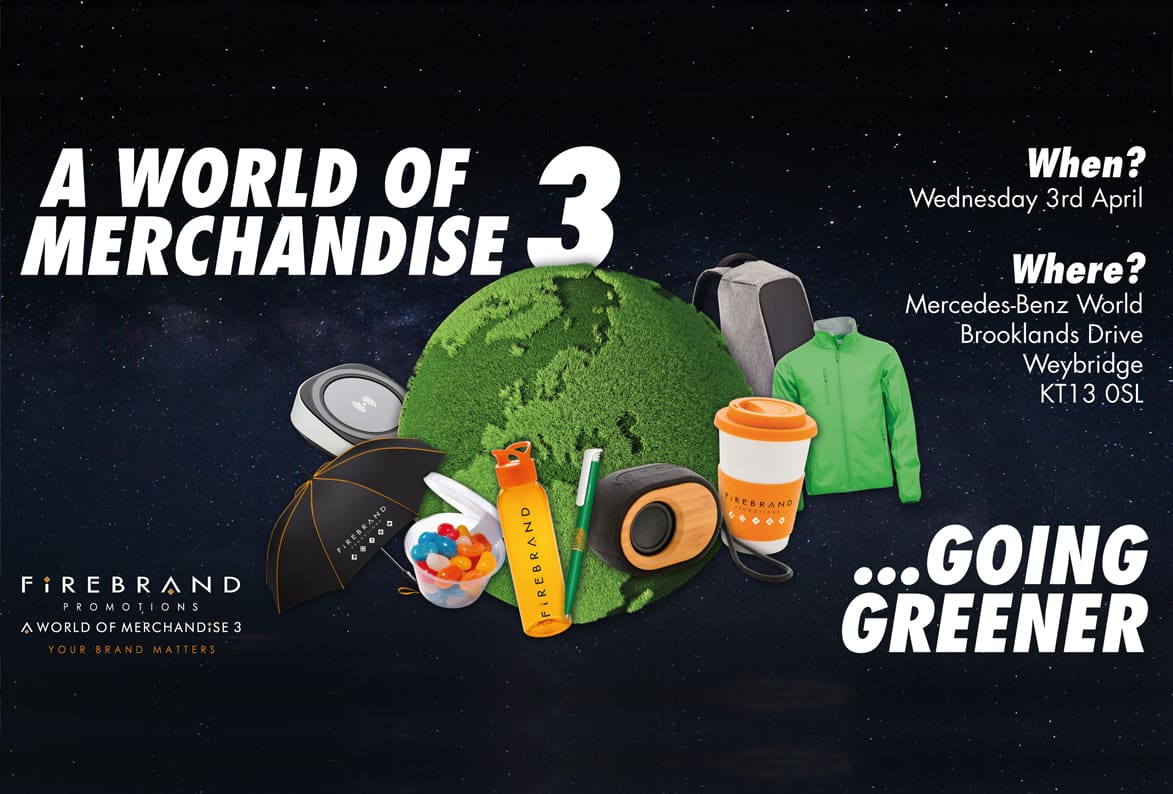 A World of Merchandise 3
On the 3rd April 2019, Firebrand Promotions will be hosting the 3rd instalment of the 'A World of Merchandise' series with A World of Merchandise 3. Like previous years, we'll be in the exhilarating surroundings of Mercedes-Benz World, Weybridge.
The purpose of this event is to give you on behalf of your brand a chance to view the latest merchandise trends and for you to gain further insight into how promotional merchandise can help with the development of your brand. We'll also be showcasing how we're progressively becoming eco-friendlier using products that are made from recycled materials or come from sustainable / renewable sources.
Mercedes-Benz World now have an EQ Zone which displays the future of electric cars. This an excellent area that allows you to explore how other brands are moving towards an eco-friendlier future.
When you sign up, there will be a chance for you to win 1 of 12 Mercedes-Benz AMG track experiences on the day of A World of Merchandise 3. A thrill-seeking opportunity that is worth registering for! Even if you're not a lucky winner of the track experience, there will also be many other opportunities to win many other exciting prizes throughout the day.
We'll also ensure you're fully kitted out with Firebrand merchandise using a complimentary gift bag. This will have on-trend and useful products so that you see how our branded merchandise can become part of your daily life.
For a preview as to how our shows run, you can watch a preview of our previous show; A World of Merchandise 2.
If you'd like more information, please click here to find our contact details or click here to register.