Branded TOPL Cups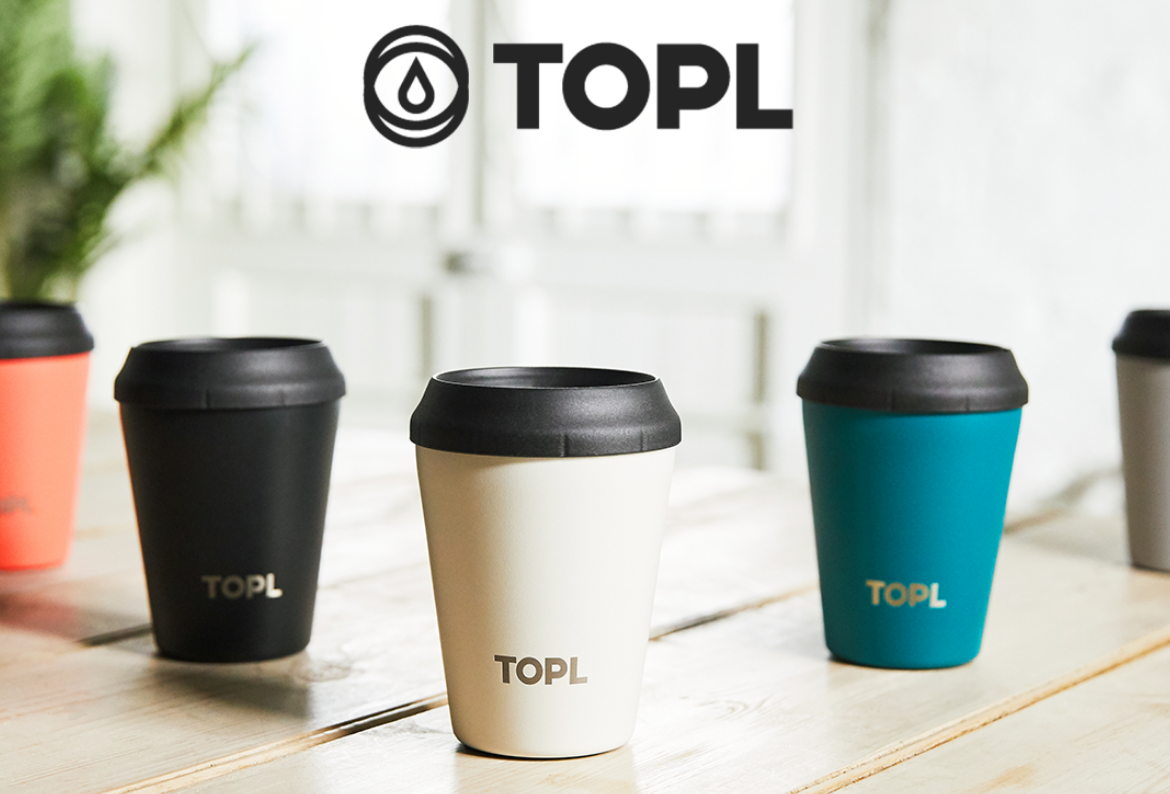 Branded TOPL Cups
Did you know we have many premium drinkware options available? For instance, the Branded TOPL Cups can be dual-branded with your logo. The TOPL Cups are available in two sizes, 8oz and 12oz.
The USP of the TOPL Cup is that it provides hydration without spillages. The cap of the cup features an automatic locking feature which stops any liquid escaping if it's knocked over or dropped.
The branded TOPL cups are stylish and lightweight. As well as being durable and dishwasher safe. They come in a range of colours to match different brands and provide the perfect platform to deliver your brand. Plus, the material used is also reassuringly BPA, BPS and BPF free.
How long does the TOPL cup keep drinks warm for?
The branded TOPL cups keep drinks hot for approx. 3 hours and cold for 6 hours. Ideal for when you are out and about.
How sustainable are the TOPL cups?
The TOPL cups use stainless steel for the body of it's cups. This is because it has longevity and once it reaches the end of it's life, stainless steel can be recycled. Steel also has a low carbon footprint. Plus, the lid can be recycled in the same way as you would recycle other plastics, through your household recycling system. It really is that easy! However, due to the durability of the materials, the branded TOPL cups can last for years even if they are used every day.
The TOPL cup even made the Independent's 13 best reusable cups that aren't adding to landfill list, along with many other branded cups we can supply. For instance, Circular & Co, KeepCup, Frank Green. So, don't just take our word for it that this reusable coffee cup is a great option for your brand.
What colours are available?
There are several options in our range from Teal Green, Hot Coral, Jet Black, Off White and Stone Grey. The lid is black on all of these colours as standard.
If you would like a quote or to see a visual with your logo, click here to get in touch.